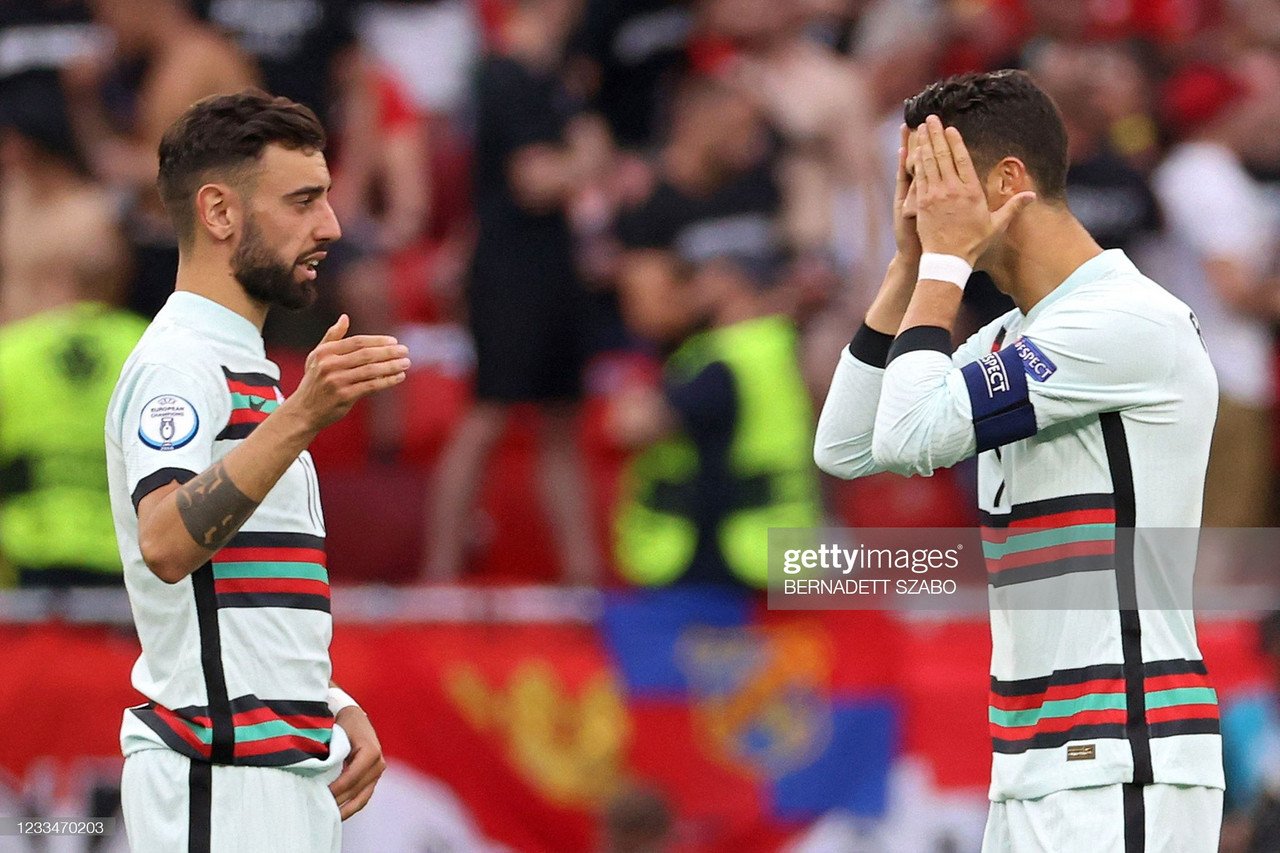 Manchester United have agreed a sensational deal that will see Cristiano Ronaldo return to Old Trafford from Juventus.
Until very recently, it seemed that the forward would be signing for cross-city rivals Manchester City, but a quick turn of events on Friday saw United join and overtake City in the race to sign the Portugal international.
The two parties are yet to finalise the deal with personal terms and a medical still to be completed, but the transfer has moved extremely quickly over the course of the week.
However, United expect Ronaldo to sign a two-year deal until 2023.
A decade of rumours come to an end
It's a deal that's been 'in the works' for over a decade, as every summer has seen United linked with Ronaldo in some form.
Ever since his world record £80m transfer to Real Madrid, United supporters have been dreaming of a return for the United hero, who helped the Red Devils to their third UEFA Champions League medal in 2008.
Ronaldo made it clear to Juventus this summer that he would be departing the Allianz Stadium, and until the last few days it has been unclear where the five-time Champions League winner would be playing his football this season.
There were plenty of discussions that linked him to Paris Saint-Germain or to Manchester City due to the money it would take to lure Ronaldo to any potential suitors.
PSG, however, signed Lionel Messi earlier in the window and City's budget was seriously depleted by the arrival of Jack Grealish.
It appeared to only be United in the running as the window began to tick down to its conclusion.
Is Ronaldo still a world-class player?
In short, Ronaldo is not the player he was when released from Old Trafford in 2009, but he is still an extremely talented individual who will likely still thrive in the physical Premier League with a well-rounded skillset and impeccable fitness.
A deadly finisher with sensational aerial presence, Ronaldo will not only improve United's goalscoring output but will also serve as mentor to some of the junior members of the squad, such as Mason Greenwood and Jadon Sancho.
Indeed, United forward Marcus Rashford has credited Ronaldo as being his hero in the past and manager Ole Gunnar Solskjaer has previously called the Portuguese attacker "the greatest player of all time", after playing alongside and subsequently coaching the striker.
Ronaldo's last spell at the club saw him smash records at the club, especially in the 2007-08 campaign, where his forty-two goals saw United win a Premier League and Champions League double, taking their league total to seventeen and their European trophy haul to three.
His departure in 2009 to Madrid was expected yet devastating for a United fanbase that had seen Ronaldo develop in United's system under his own father figure in Sir Alex Ferguson.
Reports developing on Friday suggested Ferguson intervened in the transfer, calling Ronaldo and potentially swaying him to return to Old Trafford rather than grace the Etihad Stadium.
Regardless of how Ronaldo made up his mind, there will no doubt be a joyous celebration among the Stretford End faithful seeing their prodigal son return for one last dance.