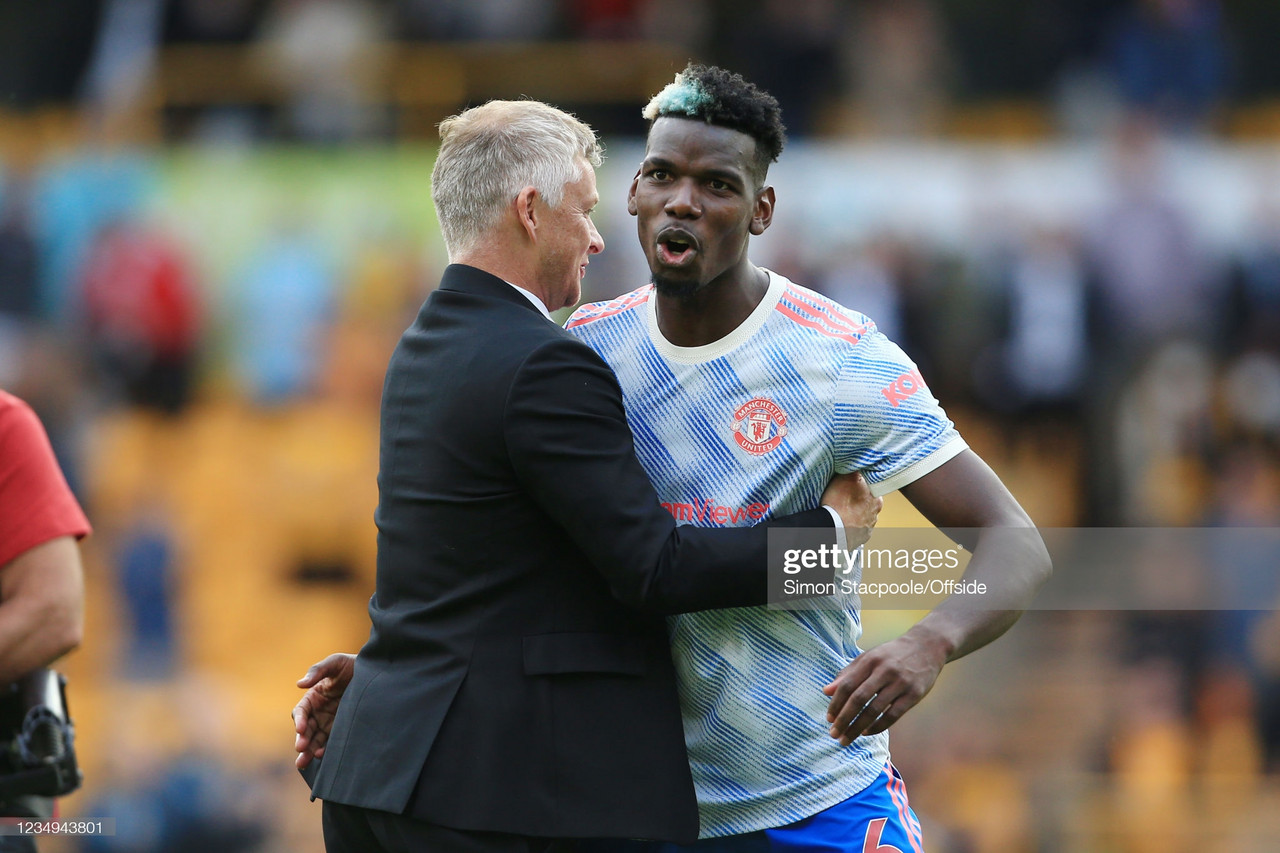 Mason Greenwood scored his third goal in as many Premier League games for Manchester United as they snatched three points away at Wolves.
Greenwood took his goalscoring tally to three with a late winner as United spent long periods of the match with their backs against the wall.
As it was announced earlier this week that Cristiano Ronaldo would return to Old Trafford, some believe that may hinder Greenwood's growth as a forward. However, he showed his maturity and became only the second teenager in Premier League history to score in each of his team's first three games of a season.
The goal did come with a side of controversy
In the build-up, Paul Pogba went sliding into Ruben Neves and appeared to catch the Wolves midfielder rather than the ball. United carried on as Neves was down and found Greenwood in space on the right flank who finished past Jose Sa.
Against Southampton last week, Ole Gunnar Solskjaer disagreed with a decision that went against Bruno Fernandes which led to his side conceding a goal.
After the win against Wolves, Solskjaer said he thought it was a 'fair challenge'.
"Last week I was moaning because I thought Bruno should have a foul.
"Of course, you then get asked and you voice your opinion - every manager would say it's wrong when it goes against you. But we were told that that decision was correct and the referees have been told to get the game flowing, keep it running - with the fans back in now, the passion is there.
"Today I'm not going to argue against the referee, it's a tackle and a bad touch from Paul but he goes in with his side foot and I think it's a fair challenge - then the ball ends out with Mason and it's a great shot. So, well done Mason for getting the shot on target," he added.
Greenwood hailed as a 'special kid' by Solskjaer
"With Mason, he's a special kid - the boy is unique at hitting the target quickly, right foot or left foot it doesn't matter for him.
"We've played better, definitely. But sometimes, you have to earn your look and I thought we did," Solskjaer said.