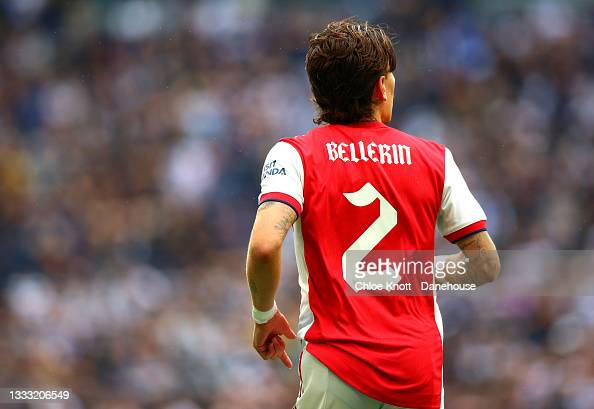 Aged just 16, a fresh-faced Héctor Bellerín arrived in north London in 2011, having completed a transfer from his boyhood club Barcelona. Over the next ten years, the Spaniard would go on to make 183 Premier League appearances for the Gunners, winning three FA Cups and racking up more assists for the club than any other defender in its history.

Bellerín captured our attention in the 2013/14 season, in which he managed to break through into the first team. Displaying blistering pace and an attacking impetus that other full-back options could not provide, he quickly became a fan favourite.

What made this breakthrough even more impressive was the fact that Arsene Wengerhad initially sent the right-back out on loan to Watford to gain some first-team experience for the season, but Bellerín was recalled in February of 2014 having impressed in the Championship.

From this point, the Spaniard made the right-back position his own, going on to win the FA Cup in 2015, 2017 and 2020, along with the Community Shield in 2015 and 2017. He flourished under Wenger's free-flowing system, allowing him to race forwards and support the forward line, while defensive stalwarts such as Per Mertesacker held the fort at the back.
It has not all been easy for the 26-year-old however, as on the 19th January 2019 in a game against Chelsea, Bellerín ruptured his Anterior Cruciate Ligament. The injury left him side-lined until February of the next year. Through this time, the defender helped make and star in a nine-part documentary series, detailing his long road to recovery.

Upon his return, the Spaniard registered an assist with his second touch just moments after coming on, setting up Gabriel Martinelli for a tap-in against Nottingham Forest in the FA Cup - A night in which Rob Holding also returned from an ACL injury with a goal.

Many Arsenal fans argue that Bellerin has not been quite the same player since returning, with a little bit of pace and confidence now lacking, but it will be very telling to watch his performances in the green and white of Real Betis. At the age of 26, his footballing career is far from over.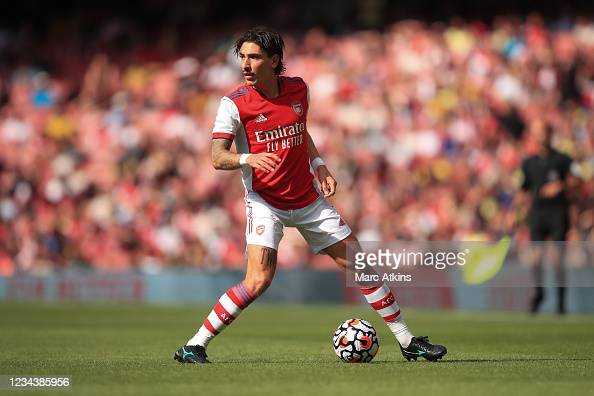 Not only a proficient performer on the pitch, Héctor has been a fantastic ambassador for the football club over the last few years, speaking out on topical issues such as the environment, sustainability and racial inequality.

While other players may have shied away from speaking publicly on these issues, Bellerín has always seen it as a moral duty, with a large platform to spread the messages in which he believes.

He has not always been in the media's good books – Arsenal fans will remember the ridicule that he was subject to for expressing his enthusiasm for high fashion and other non-football related interests. Many outlets chose to run the narrative that the right-back was not fully focussed on being an athlete, with many suggesting he should "stick to football".

As the media-centric culture around football has progressed recently, Bellerín has been able to collaborate with Arsenal, running photoshoots, aiding in the design of club merchandise and more. What was once seen to be his weakness has been actively encouraged in the last few years.
The Spaniard's measured yet outspoken nature earned him respect around the Arsenal dressing room, with him becoming one of the leaders in the squad, captaining the side on more than a few occasions.

Having spent time in the academy system, he represents a strong role model for the younger players trying to make their way in the first team.

Despite his home being in Spain, there is no doubt in the minds of Arsenal fans that Héctor Bellerín is truly "one of our own" - our Spanish boy with the cockney accent.

It is far too easy to be critical of recent performances, but the right-back can leave the club with many happy memories to look back upon.

If he has played his final game for the Gunners, then he will leave the club with a legacy to be proud of, should he return to the Emirates next year with a new lease of life, then I believe we should all welcome back a fantastic servant to the football club, a player we know that is Arsenal through and through.