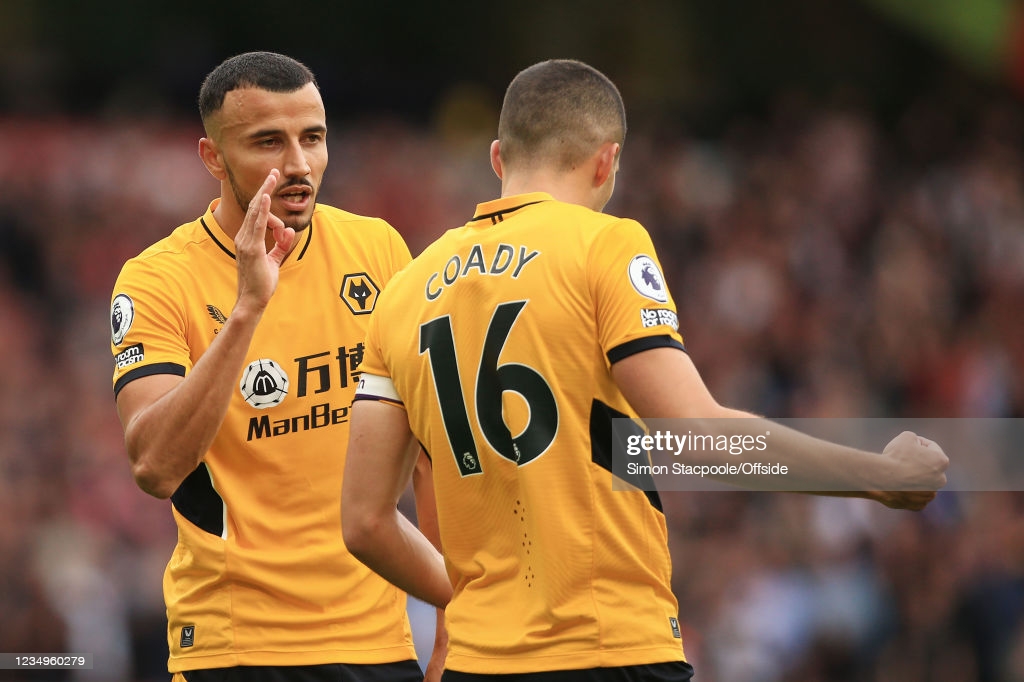 Wolverhampton Wanderers will be looking to secure their first victory of the new campaign when they travel to Watford on Saturday.
Bruno Lage's side have suffered 1-0 defeats in all three of their opening league games but will be hoping that their fortunes will be turned around at Vicarage Road.
Despite making a great start to the season with a 3-2 win over Aston Villa, the Hornets have lost their two previous Premier League games so they will be looking to bounce back with an 11th consecutive league home win.
Wanderers struggling for goals
As well as losing all of their opening games of the season, Wolves further have failed to find the back of the net as of yet.
In fact, the Wanderers have lost all of the last six top-flight games despite having more shots than their opponents in their last four defeats.
A further blow for Lage's outfit is that main strike Raul Jimenez could be forced to miss out after not being released for international duty.
This could give a chance for new loan addition Hwan-Chang Hwang to make his first start for the West Midlands club but after failing to score at all in the league for RB Leipzig last season the absence of Jimenez could prove to be vital.
There is no doubt that Wolves do have dangerous attacking outlets especially via the blistering pace of Adama Traore and the quality that Fabio Trincao possesses on the right-hand side.
It is just that final clinical finishing touch that Lage will be hoping his side improve upon this weekend at Vicarage Road.
Return of Podence
Despite losing last time out at home to Manchester United, positive news for Wolves fans was the fact that Daniel Podence featured as a second-half substitute for the first time since May after undergoing a groin surgery.
The Portugueses addition provides more depth to an already threatening front line and even though it may be too early for him to push for a start, if the 25-year old can get some more minutes out on the pitch it gives Lage a further option if his side are struggling to break down the Hornets backline.
It was a difficult season last time round for Podence as injuries saw him only feature in 24 Premier League games.
However, there is no doubt about the quality that he has when fully fit meaning that his return provides that extra boost that Lage's side may need to kickstart their season.
Watford looking to extend impressive home form
Xisco Munez's outfit have earned victories in each of their last ten league home games with the last time they dropped points at Vicarage Road being at the start of February when they suffered a 2-1 defeat against QPR.
This impressive winning run is their longest to date at their current home and in that time the Hornets have further recorded eight clean sheets and only conceded only three goals with two of these coming in their victory last time out against Aston Villa.
With all of this in mind as well as fans being behind them, this will surely provide Watford with confidence going into Saturday's tough clash as they look to extend this decent record as well as making an immediate bounce back from two consecutive league defeats.