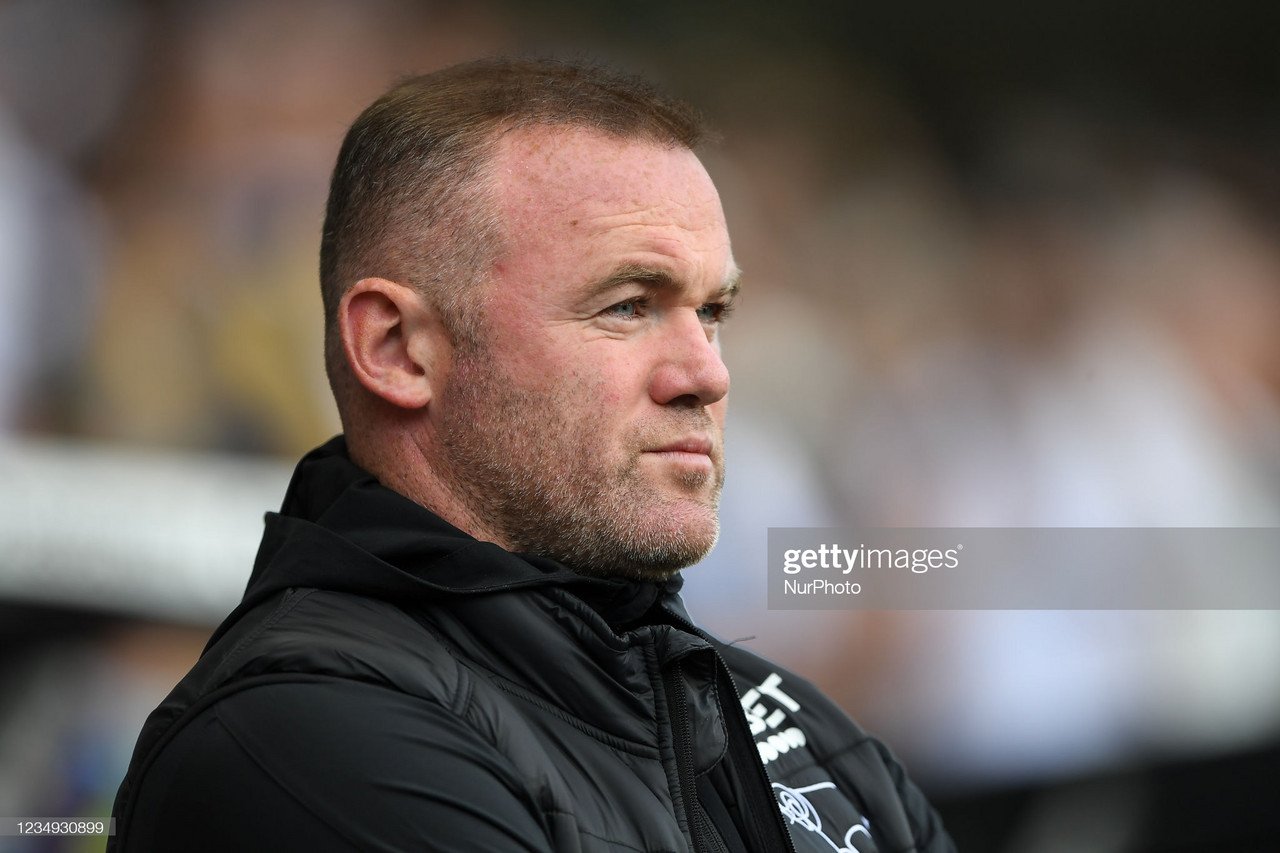 Derby County are still waiting for a choice to be made on their points deduction this season because of a breach of EFL rules.
It has been widely reported that Derby will receive a nine points deduction with a further three suspended. At the time of writing, before this weekends results, the point deduction would take them bottom on minus two, only three points of East Midlands rivals Nottingham Forest.
Manager Wayne Rooney spoke in his pre-match press conference against Stoke about the situation and how he feels it will affect his team. Rooney seemed confident of his side and he should be considering the results they have had this season.
Everyone knows the summer Derby have had to go through signing loanees or free agents players only to build a 23-man squad of 'professional standing' to comply with the transfer embargo placed on them by the EFL.
Many had them tipped for relegation this season with them finishing 21st last season avoiding relegation by the smallest of margins. However, Rooney has started his first better than expected. Yes, they've only had one win over Hull City but they have drawn with sides such as Huddersfield, Middlesbrough, second-place West Bromwich Albion and arch-rivals Forest.
Their two league losses against former Premier League side Sheffield United and strong starters Birmingham City aren't the end of the world with their third loss against Peterborough United, who currently sit 23rd, the only real disappointing result.
Currently 16th, there is plenty of breathing space between them and the relegation zone and they will hope to pick up some wins from the run of fixtures coming up. Stoke City are next and no doubt that will be tough along with Luton Town who are the other side they face in their next six games that are above them in the league.
The other four sides are the Blades, Reading, Swansea City and Preston North End who are all below the Rams in the league and Rooney will look to pick up at least two more wins from those four games to make sure the points deduction doesn't affect their results.
Speaking in his press conference to the Derby Telegraph, Rooney said: "I am a fighter. We have got our issues here at Derby, but a lot of different clubs have their own issues.
"I am committed to this club. If we get nine points (deduction) I am confident we would stay in this division. I have a lot of faith in the players and myself."
His confidence isn't blinded hope either, seven points from seven games is a start that would see the club stay up, all be it in the bottom half of the table. Looking at the league, Rooney will believe there are plenty of teams Derby can beat, he just needs to get a run going.
Many fans will be split over whether Rooney is doing well or not but for all the criticism he has received he has put Derby in a solid position going forward and they won't be miles away from the rest of the sides at the bottom with the deduction.
On the fans, Rooney said: "They have been excellent and we appreciate their support. The players are working extremely hard and the fans see that, and appreciate that."
For all the nightmares off the pitch in Derbyshire, Rooney is bringing a level of hope on it. His first full season at the club is one of the club's most crucial in their history. The last time the Rams were in the third tier of English football was in the mid-1980s and going down again could spell disaster for Derby.
However, if the season carries on the way it does for Derby they could defy the deuction and stay in the EFL Championship.