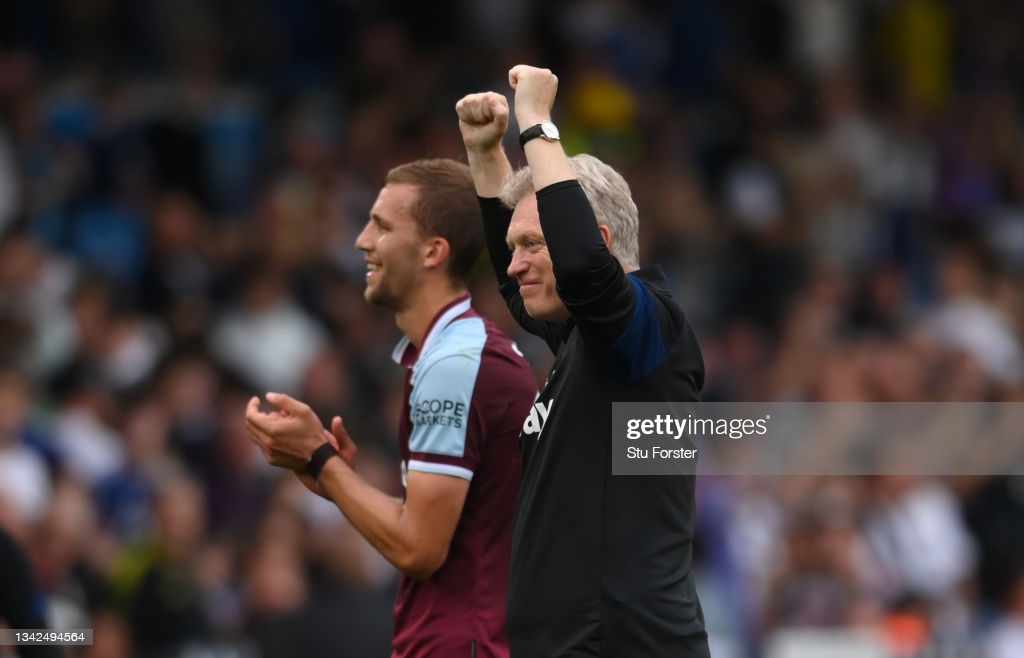 It has been very well documented that the transfers of West Ham United have been a key factor to why the club has progressed so far so quickly. Signings such as Jarrod Bowen, Tomas Soucek and Said Benrahma are all key to West Ham's system, which is what makes them such a threat.
David Moyes spends a lot of time scouting and finding players who are perfectly suited to the way he likes his team to play, so they can slot right in and quickly become settled with the squads ethos.
Even this summer, signings of real quality like Kurt Zouma and Nikola Vlasic have put a statement out there to the rest of the Premier League, showing that the ambition for West Ham is to maintain that spot in the Top 6.
Having poor recruitment is one of many things that has kept the hammers from progressing as a club over the years, Moyes and his staff have changed that and they're currently reaping the benefits.
The improvement of players
Almost every player has improved since the beginning of Moyes' 2nd spell at the club, the role of a player is key to whether or not they perform and the Scot's management of each individual player has seen them reach another level.
Pablo Fornals is a perfect example of the improvement of players. In the Spaniards first season, he averaged 2.03 passes into the final third per 90, whereas this season he has averaged 3.67 passes into the final third. Fornals is also in the top 6 percentile of progressive passes vs attacking midfielders/wingers, completing 6.20 per 90. His improvement is clear to see, becoming one of the more important players in Moyes' side.
The development of Declan Rice is something that has gone under the radar this season. His improvement gets overshadowed by the talk of his £100m price tag, or the fact that people still believe he can't pass forward.
Playmaking has been Rice's best stat this season, being in top 3 percentile for pass completion (92.2%), progressive carries (8.33 per 90) and crosses into the penalty area. Specifically this campaign, Declan has seen a change in role, being allowed to progress more freely, rotating with Tomas Soucek.
Moyes has set up West Ham brilliantly, matching every players best attributes and becoming one of the most entertaining teams in the league. West Ham do not see much of the ball, averaging 43.6% possession in the 20/21 campaign, a stat which seems negative but in actual fact is positive. Considering the assets that West Ham have, playing a possession based, game controlling system would be silly and that was proven in the Manuel Pellegrini era.
In the early days of last season, West Ham set up in a 5-2-3 formation, which saw them earn vital points. A tactical masterclass from Moyes, as the team was conceding too many goals and needed defensive solidarity.