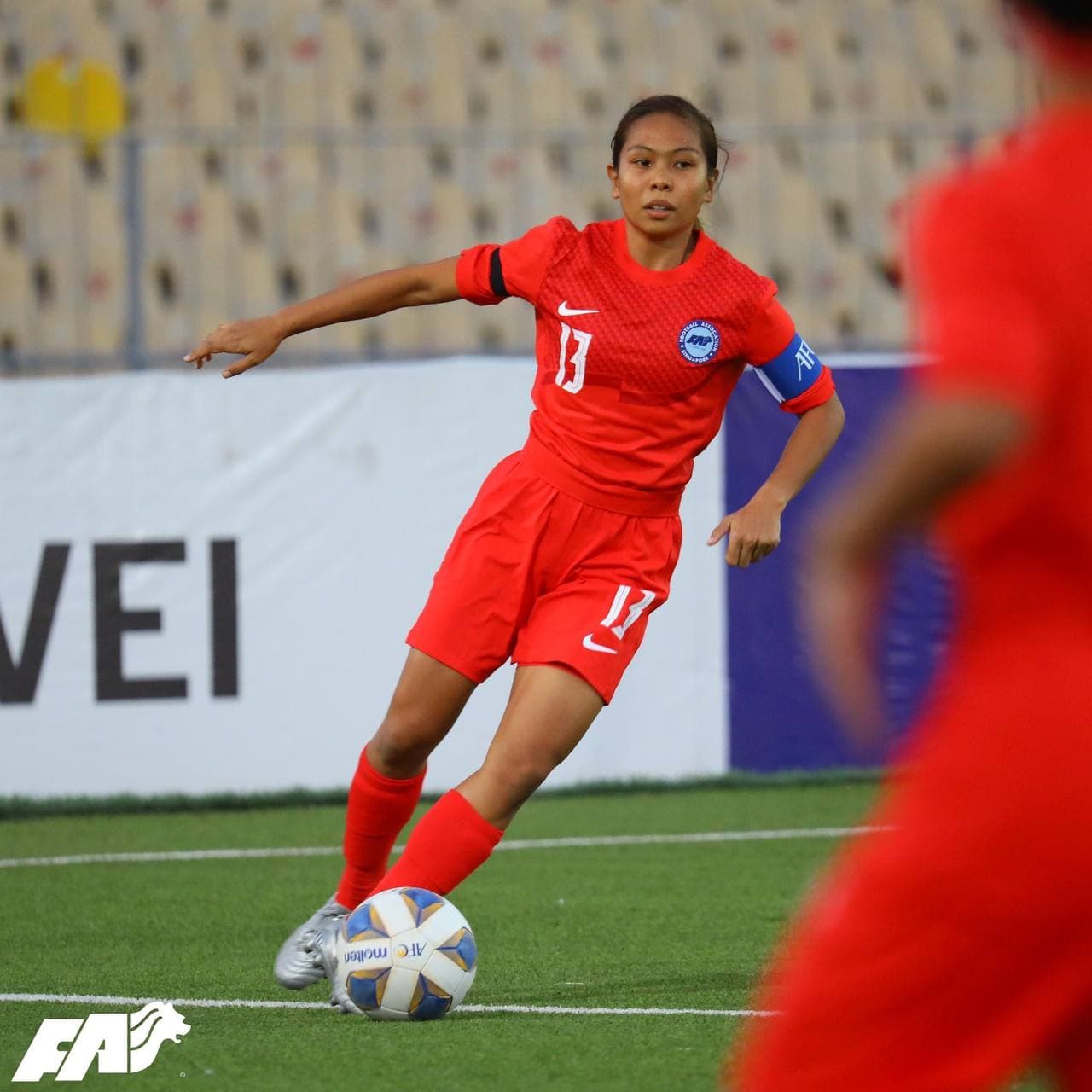 On the 24th of September, the Lionesses came up short to the same team in their first match of the qualifiers, leaving the stadium disappointed. The Singapore Women's team was not expecting such a harsh start from Indonesia as the ball landed at the back of the Lionesses net before the clock even hit five minutes. "We took too long to settle down at the start of the match, which led to the early concession, but the team bounced back to ensure that no other goals were let in", said the lionesses' gaffer, Stephen Ng, during a post-match interview with the Football Association of Singapore.
Stephen also mentioned and emphasised strongly that they're still in the game and that it is not over. He strongly believes that his women in red and white are still capable of pulling this through with the type of determination and fighting spirit they have showed after conceding their first goal very early. "We will regroup and plan our approach for the last match. We are still in this and we will put up another strong performance on Monday", said Stephen confidently.
Nurhidayu, just 17 years of age, was the only starting debutant in that game and was specially praised by Stephen for her progressive performance in every minute of that game. "I was the only debutant starting and I also know how strong Indonesia is, so I felt double the pressure before the match", said Nurhiyadu as she reflected her reaction and feelings as a starting debutant for that game. The other debutants, Dorcas and Nicole, who came on later during the game, now know the pressure and importance of experiencing playing at international levels.
The Indonesian Women national team will see themselves giving a harder time to the Lionesses in their upcoming fixture with them. They were in control almost throughout the whole game, but were not able to capitalise on their chances, due to the Singapore's tight defence. Goal scorer Biaq Amitun will look forward to getting her name on the scoresheet again in the next game.
Head to Head
Singapore Women has gone head to head with Indonesia Women thrice in past encounters in two different tournaments, twice in AFF Women's championship and once in AFC Women's Asian Cup Qualifiers. The Lionesses only managed to claim 1 point in their 3 clashes in the past, losing two of their games and drawing one.
Singapore Women form guide: L-L-L-L-L
Indonesia Women form guide: L-W-L-L-W
Team news
Singapore Women
There are no reported injuries or suspensions.
Injured: None
Suspended: None
Other reasons: None
Indonesia Women
There are no reported injuries or suspensions.
Injured: None
Suspended: None
Other reasons: None
Predicted starting XI
Singapore Women Predicted XI (4-4-2): Kusumawati (GK), Syazwani, Nurhidayu, Stephanie, Fatin, Farhanah, Li Xian, Danelle, Izzati, Ernie, Venetia.
Indonesia Women Predicted XI (4-4-2): Fani (GK), Sabrina Mutiara, Nurhayati, Ade Mustikiana, Biaq Amitun, Zahra Muzdalifah, Safira Ika Putri, Helsya Maesyaroh, Vivi Oktavia Raski, Tia Darti, Vini Silfianus.
Prediction
A two-goal margin in favour to the Singapore Women will see them qualifying for the next round, however a one goal margin would see both the teams proceeding to penalty shootout. The Lionesses should not concede and score at least a goal if they want to keep their hopes alive in advancing further in this tournament.
Prediction: Singapore Women 0-0 Indonesia Women