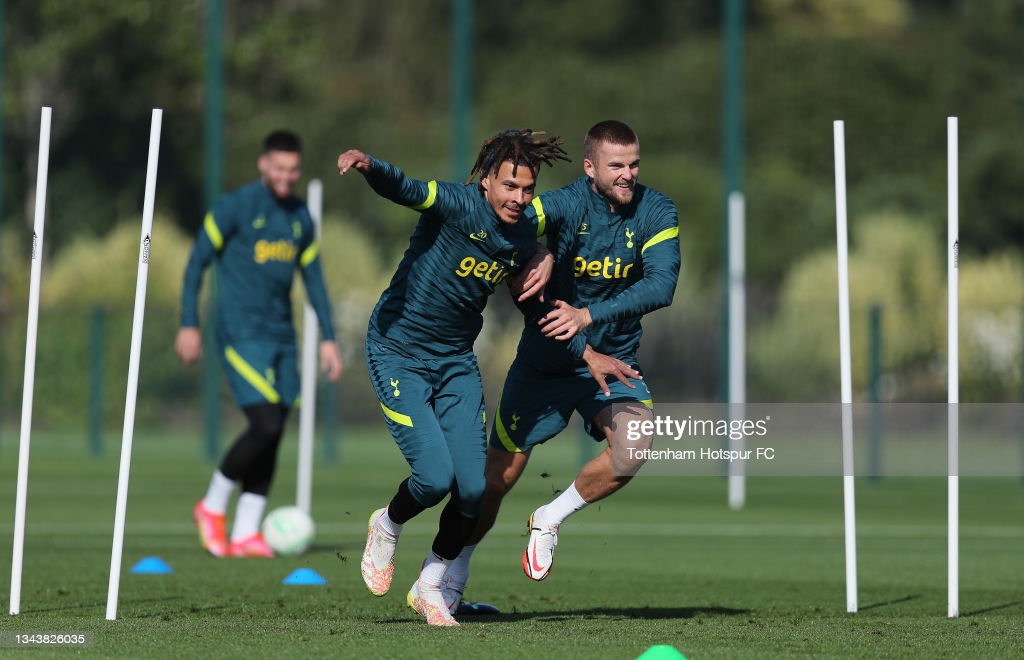 It is that time of the year when players around the world get their EA Sports FIFA cards, and although some may be happy with their grades, others definitely aren't.
One of those players who is not happy with his card is the Spurs centre-back Eric Dier, who received a 79 overall, improving his last year's rating by just one point.
Heung-Min Son surprised his Tottenham teammates with their respective EA FIFA cards ahead of one of the team's mid-week training sessions, and it is safe to say some of their reactions were priceless.
Reaction
Dier, who received a standard gold FIFA card, is 27 years old and has a 2-star skill moves rating. He also was graded with 53 pace, 64 shot, 69 passing, 64 dribbling, 79 defending and 83 physicality.
''That's embarrassing,'' Dier said after he was given his card.
Dele Alli, Matt Doherty and Heung Min Son reacting to Eric Dier's FIFA22 card. #COYS 😂(@SpursOfficial) pic.twitter.com/CvOyfwQB1V

— Eduardo Villalpando (@eduardovh_mx) October 1, 2021
The Spurs centre-back found out about his FIFA grades while being next to Dele Alli and Matt Doherty at Hotspur Way, who for sure let him know about that low speed rating.
''That pace is so low Eric (Dier),'' Doherty added.
Dele was graded with an 80 while Doherty received a 78.
Top-tier
England captain Harry Kane and South-Korean star Heung-Min Son are the two Spurs players who received the highest ratings by the EA Sports company. According to the ratings, they are both considered to be as part of the 10 best players in the world.
Kane received a 90 overall while Son was graded with a 89.
One of the most impressive FIFA 22 cards from the entire squad was Tanguy Ndombele's, who not only received an 82 overall rating, but also was graded with 88 dribbling.
The Frenchman is rated as one of the most skillful players on earth.