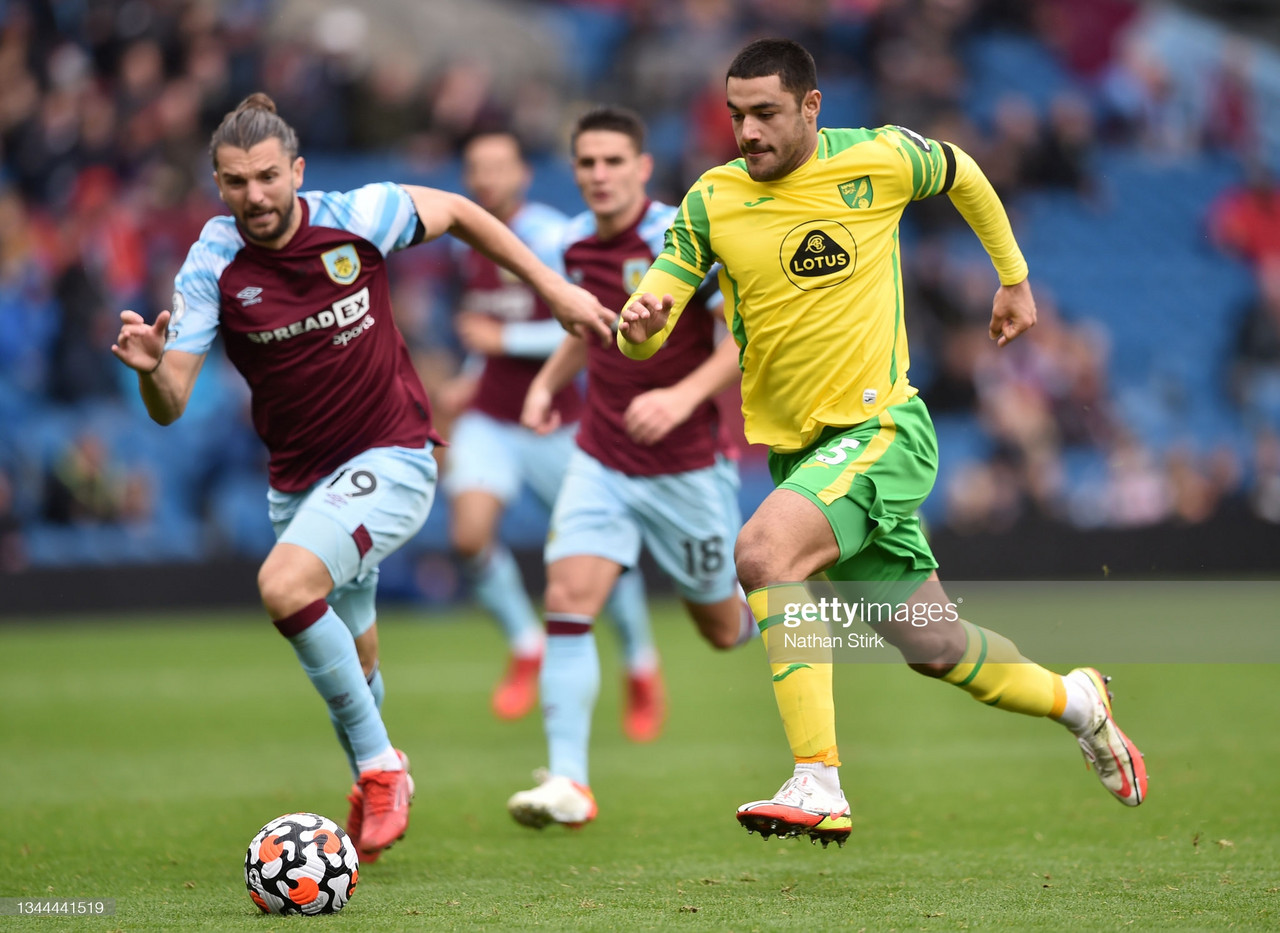 The Canaries battled out a hard-fought 0-0 draw against a robust Sean Dyche team. There was a lack of quality in the final third but the yellow and green wall at Turf Moor saw positives from a much-needed bullish display to stop the unforgiving run of 6 defeats in a row.
Canaries boss, Daniel Farke gave his thoughts after today's result.
"It is just the first step"
Daniel Farke was pleased with his team's performance but he reiterates that it's only the beginning;
"It is just the first step. We don't have to over interpretate it. There are many, many steps that need to follow and, of course, we are not perfectly happy that we have not managed to win a football game and for that we would have preferred that we would have used one of our good situations in the second half to win this game, but I can't complain too much and I have to give many compliments to my lads".
Although it wasn't surprising, Farke admitted that his team were low on confidence given their torrid start to the season.
"It was not easy for us to play this game today, because we had lost the first six games and the confidence level of my young squad was not that high".
"Our defending was great"
Before the game, Farke highlighted the need to stop Burnley's main goal threat in set-pieces to prevent the likes of Chris Wood and James Tarkowski from threatening their box.
"You can't avoid all the set-pieces and when they (Burnley) want to play the long balls," said Farke. "You have to accept that challenge and stand up to it and to show resilience to defend the second phase and the third phase.
"I am quite pleased that we didn't lose our nerve and we showed some steel in these moments and, in general, our defending was great.
Farke felt his side lacked conviction in the first half and lacked the confidence to threaten Burnley's box in the final third, but thought the second half was more promising and possibly they could have come away with all 3 points.
Overall, the City head coach was pleased with the point in a tough away fixture.
"I think we had a really good start to the game but then there were 15 to 20 minutes in the first half where we could have been a bit braver with the ball in order to create a bit more. And then they (Burnley) put lots of pressure on us.
"Second half, I think we created much more out of our possession and had good situations where we were pretty close also to win this game. So for that, I would have preferred us to use one of these situations, and then we would be in a much better mood this evening and also in a much better situation in the table but, again, to travel away and to be here with a clean sheet is valuable and we can't complain too much."