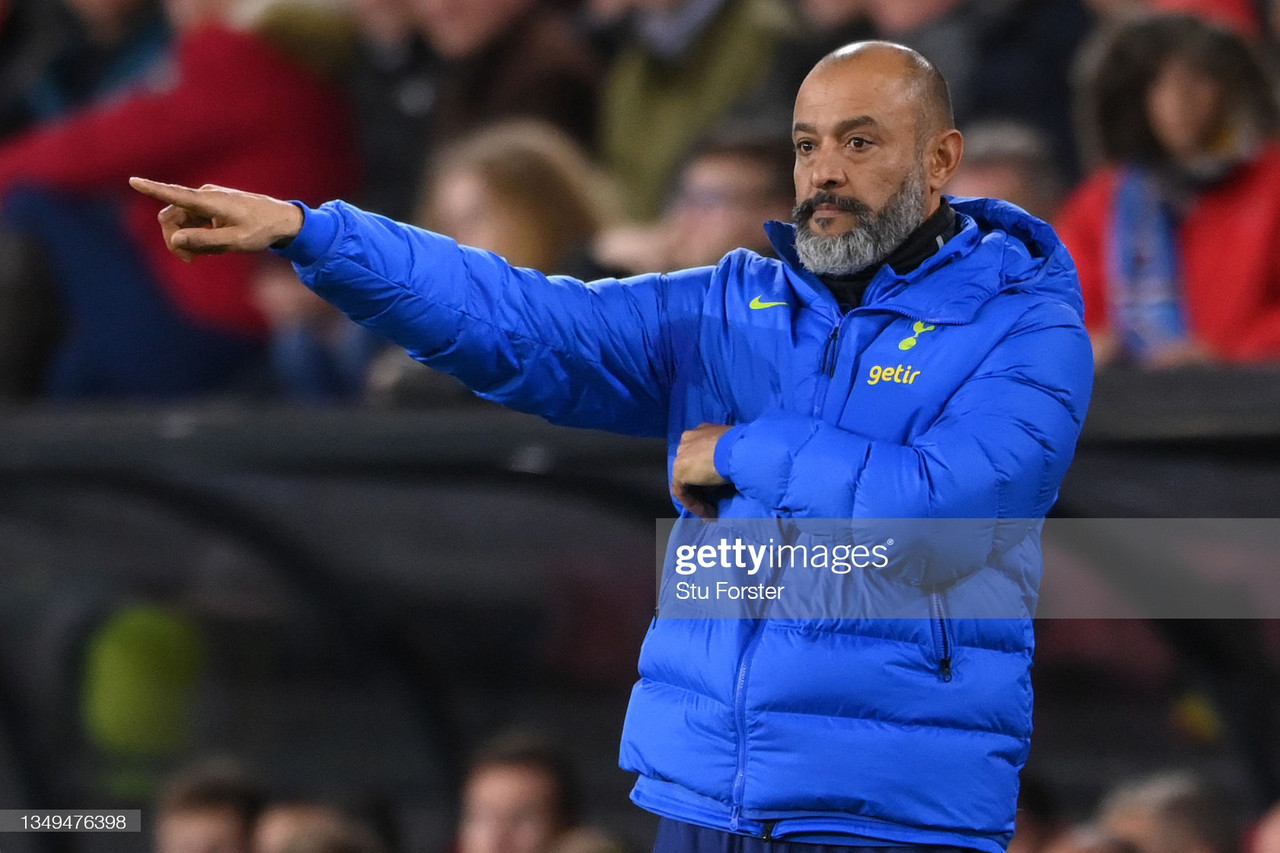 Nuno Espirito Santo was happy with Tottenham Hotspur's efforts in their 1-0 Carabao Cup victory against Burnley.
A Lucas Moura header was enough to separate the two teams, sending Spurs into the quarter-finals of the competition.
But not all questions were to Nuno's liking, with reporters querying the Portuguese on notable squad absentees.
On the game
Nuno said that his team's efforts came together in a "good performance". His team made it difficult for Burnley to break them down and Ashley Barnes got their first shot on-target in the 84 minute.
"I think we played good, in control of the game", he expressed. "We knew the task ahead of us with the way Burnley play. It's very tough as they are very good. Defensively, we were spot on and we really did a good job of controlling how they play.
"I think better in the second half. Second half good possession but not finish the actions, better in the second half in terms of mobility and dynamic.
"The end of match about defending, sticking together and defending. It's good for the team. We know that games require suffering and unity. We must congratulate the players today because they did a good job."
Nuno had a great collective character and siege mentality with his former Wolverhampton Wanderers players, perhaps taking his final season out of the study. He had a group of warriors, who would put their bodies on the line and see out the cause until the end. He wants this similar level of discipline here.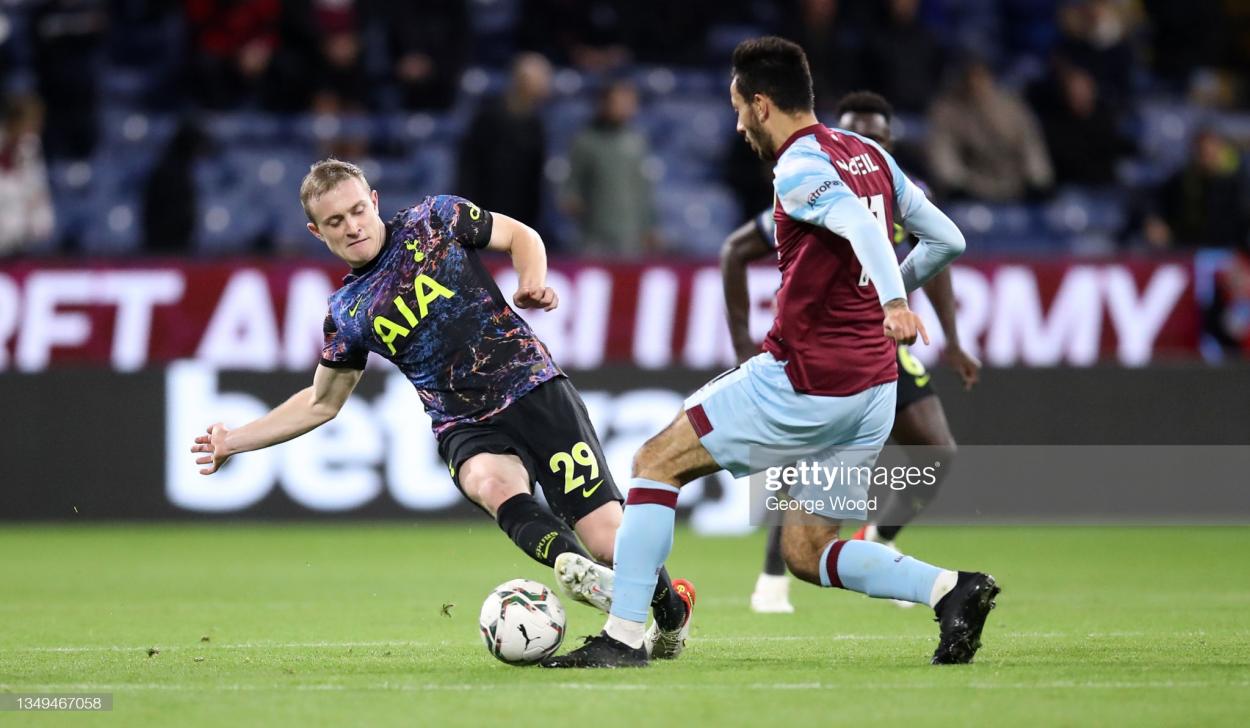 On Gil injury
The summer signing Bryan Gil has struggled to cement a place in the Spurs line-up. He came with a big reputation but chances have been hard to come by.
His night in East Lancashire ended prematurely and also fairly innocuously and Nuno didn't have much of an update, either.
"He's on ice and he is being assessed", he said. "There's not much more so let's wait to the proper assessment."
On Alli and Winks
The former Wolves manager was known for his warm demeanour but there clearly isn't any love lost between himself and the Spurs duo of Dele Alli and Harry Winks.
"Not just Dele [Alli], it was Harry [Winks] also," retorted Nuno. "They are our players. We continue to focus on getting the best out of each of our players. Dele is one of the cases we have to try and improve.
"We are going to travel. We have a training session tomorrow and we will assess all the players like we always do. They are our players so anything is possible."
Nuno was deliberately vague, not wanting to destroy anybody in public, but that vagueness spoke volumes. He is unlikely to have been impressed with Alli's performances and he will not have appreciated Winks airing his own personal frustrations to the press.
"We cannot look much further ahead", Nuno warned. "We came here to go through - we did it in a good way. It was a good win so let's see the draw and focus on the next one."
It was classic pragmatism from Nuno, perhaps reflecting his teams on the pitch. Sensible caution. However, there was a glimmer in his eye when a reporter told him that Manchester City had been eliminated.
"I didn't know that", he declared. "I don't know the results but there are still a lot of teams. Every team involved in the competition is an option, so let's hope it's on ourselves."
City hadn't lost a Carabao Cup game in five years so their loss opens up the tournament for a whole host of other teams. Nuno might not be willing to put his name on the trophy but his men will have an outside chance of glory.