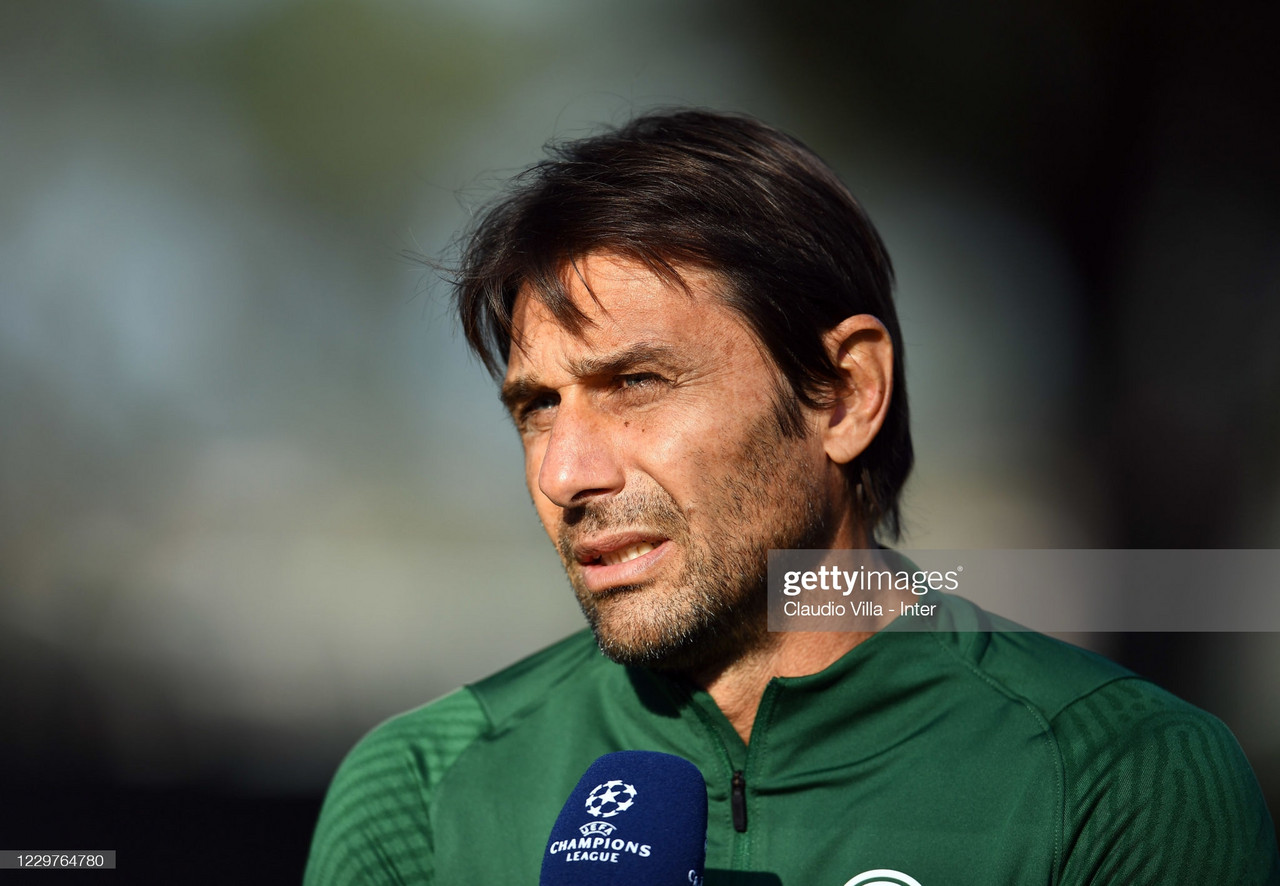 Despite many naming this as an incredible turn of events, there is something so weirdly familiar about this.
Tottenham Hotspur keep managing to hit rock bottom; the kind of rock bottom where you can't see how they dig out of it.
However, modern-day Spurs always find a way to keep the people talking, make sure the motor is still churning, and suck everyone back into the next cycle.
This cycle, however, feels like a defiant one.
Antonio Conte is truly all or nothing. There is no escaping the coup Tottenham have just pulled off: they have just appointed one of the best managers in world football, which truly means there is nowhere to hide.
Conte, in every job he has undertaken, has got results and achieved incredible success in a short period of time. His CV means that if this fails - it exposes Tottenham and no one else.
While this is a scary thought, there is absolutely no reason why every Spurs fan shouldn't be drinking a load of Birra Moretti's tonight.
The squad looks stale, tired, and void of any confidence and rhythm. Conte is in a small majority of coaches that you think could blow this balloon back up to the point where you're afraid it might burst.
Spurs' puzzle is a tough one to figure out. The pieces are there, they just need putting together.
Conte could be that man: Spurs have plenty of players that feel like just need pointing in the right direction; some fine-tuning from a world-class coach with a true identity and style.
After all, we're talking about a manager who guided Chelsea to a record-breaking 93-point Premier League-winning campaign with Victor Moses at right-wing back.
So, that leaves the current Spurs squad with no excuses. For too long, under-performing players have had one. They can't run anymore because Conte will skin them alive.
The Italian will demand a lot from every single squad player and if they don't comply, they will suffer.
You could scope the focus out even more than that; it's an all or nothing situation the direction of the club.
Spurs have had Mauricio Pochettino - the loveable, young coach who tried to take on the world - then Jose Mourinho - the cold-hearted killer. Conte feels like the perfect mix of both.
If this doesn't send Tottenham in the right direction, then genuinely what will?
Spurs' rollercoaster has taken yet another twist and turn but for the first time in a while, the people on board seem to be excited for the rest of the ride.