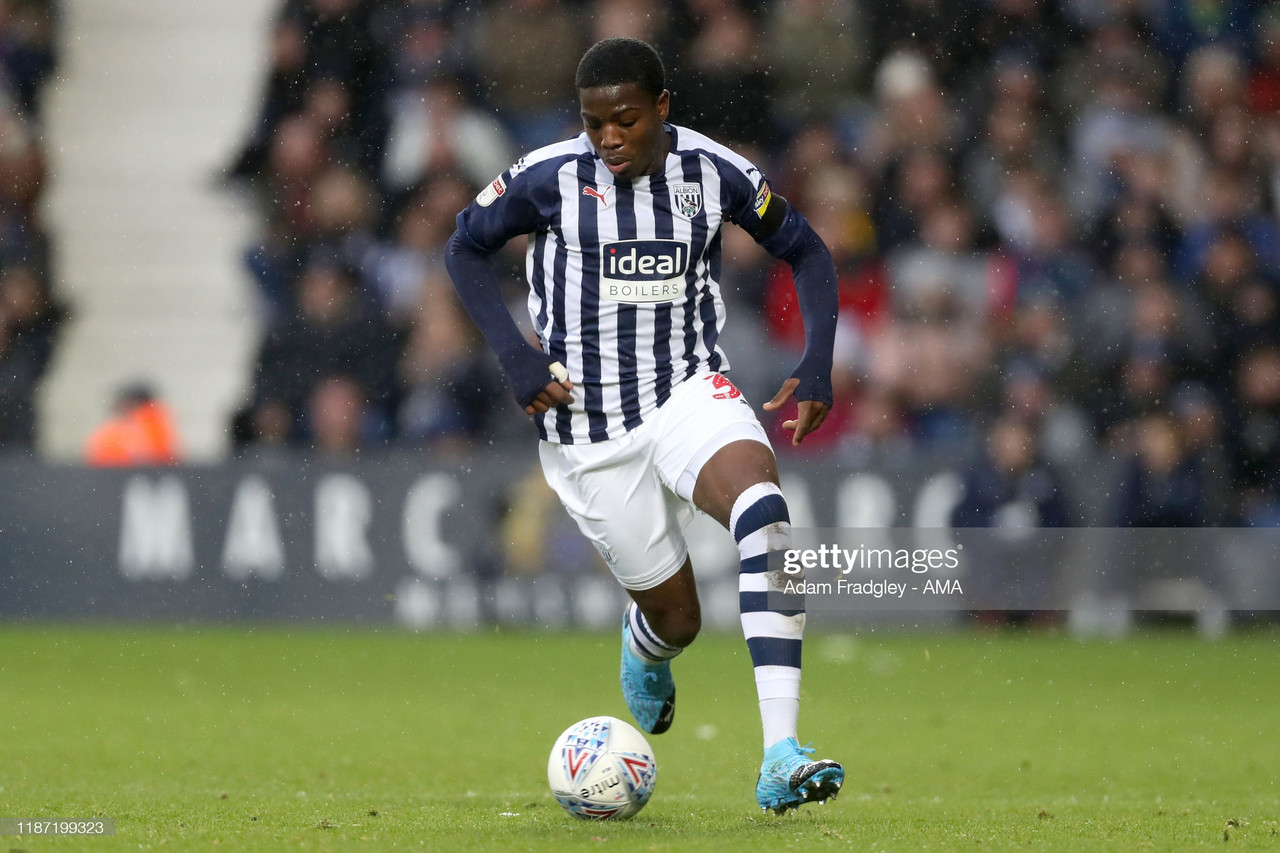 A bitter blow for West Bromwich Albion stands as a monolith of Crystal Palace's youthful revolution, despite the young prospect being signed before the Patrick Vieira era.
Initially, Roy Hodgson's Palace had a £4 million bid rejected for the then 19-year-old, before an agreement was reached over an £8 million swoop was confirmed in January 2020.
Fast forward almost a year later, though, and the now 21-year-old has still not made an appearance in red and blue, still flying the flag of being a highly-rated superstar who has a promising career ahead of him.
It was during his medical at Selhurst Park that the youngster had a serious knee injury detected.
This left Palace negotiating the terms of the deal in order to counterbalance the risk of the signing.
With West Brom unwilling to budge on their fee, seeking the best deal for their academy graduate, Palace therefore signed Ferguson under freedom of contract after his deal expired that summer, but the two clubs failed to agree terms on a deal, leaving the Professional Footballers Compensation Committee to determine a fee.
13 months on and a fee was finally confirmed.
Nathan Ferguson finally returned to reckoning at the end of last season, but a follow-up injury sustained on his achilles tendon, ruled him out for longer. However, the defender has recently started light training under the supervision of new manager Vieira.
Even though he is yet to impress the vibrant Holmesdale End, a significantly reduced fee for a player that played for England at Under-18 and Under-20 level could quite easily be considered a robbery.
Nathaniel Clyne has seen his game time deteriorate under Patrick Vieira and Joel Ward is only getting older, so the hope is that Ferguson can fill the boots of former Crystal Palace right-backs, challenging the current squad to fight for their place.
Undoubtedly, he has great expectations to live up to, but just like many of his former Championship compatriots, he has everything in his locker to do just that.
The most recent Championship superstars to make a name for themselves on the biggest stage in the country include Eberechi Eze and Michael Olise. If Ferguson is to replicate their rise to the pedastal, Palace fans must sit tight and expect greatness.
But for now, the youthful revolution of Patrick Vieira is already at full-tilt. With Eze and Ferguson on the cards for returns shortly, the horizons are broadly stretched at Selhurst Park.