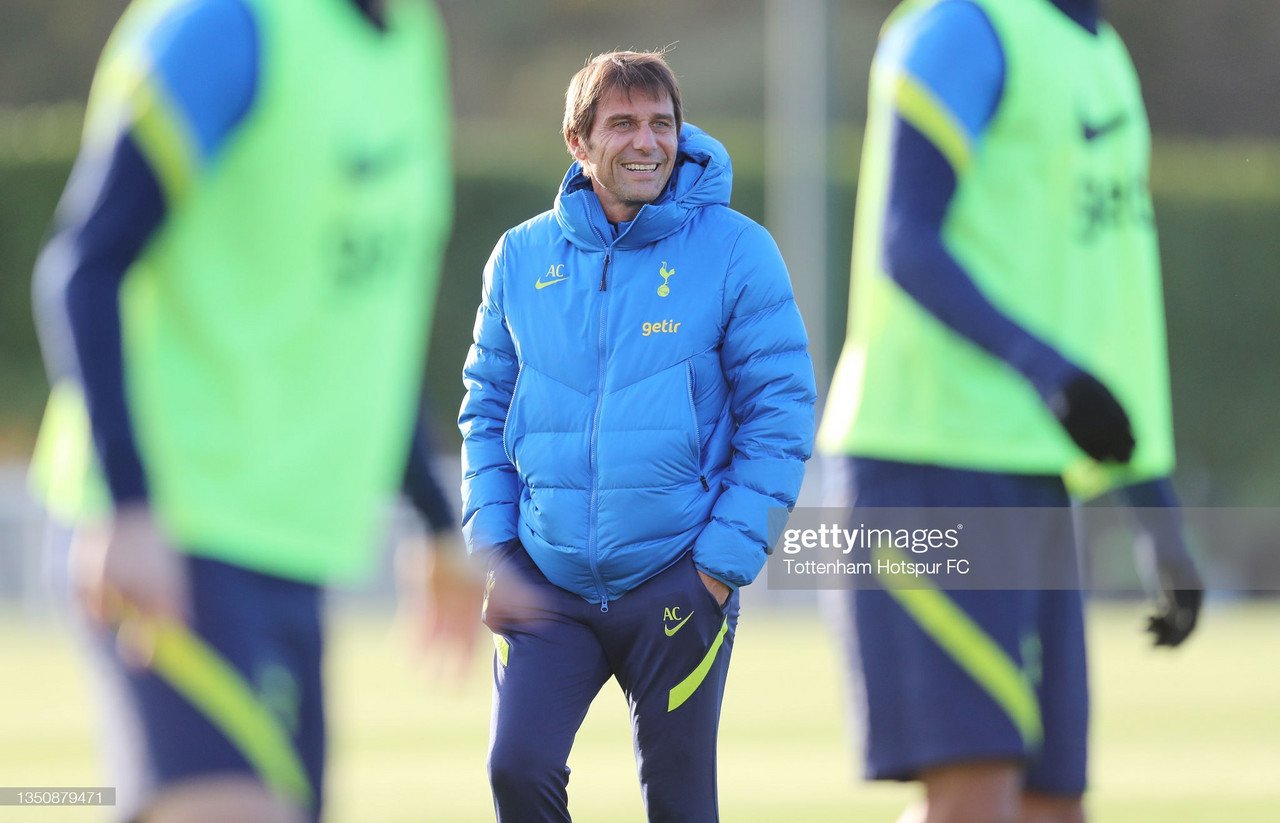 Tottenham Hotspur's appointment of Antonio Conte has surprised many, largely due to how quick the move materialised, the circumstances of the rejection in the Summer, and also because of how Daniel Levy has managed to attract such a quality manager.
The transition from how the lacklustre North London club played under Nuno to how the Italian coach will want them to line up will take some time - as well as possibly a few fresh faces to help give the team more balance and depth in the formation Conte will want to play.
✨ Getting acquainted with Hotspur Way. pic.twitter.com/V8DwVLK0Gr

— Tottenham Hotspur (@SpursOfficial) November 3, 2021
It has already been reported that Spurs have been training in his favoured 3-5-2 formation, but with a number of areas in desperate need of improvement in order for the tactic to be a success, Conte may need to dip into the sizeable war chest he has been given by Levy to use at his disposal.
So which players should Spurs target in January - particularly if that war chest isn't as sizeable as previously thought?
Alessio Romagnoli - AC Milan (£10 Million)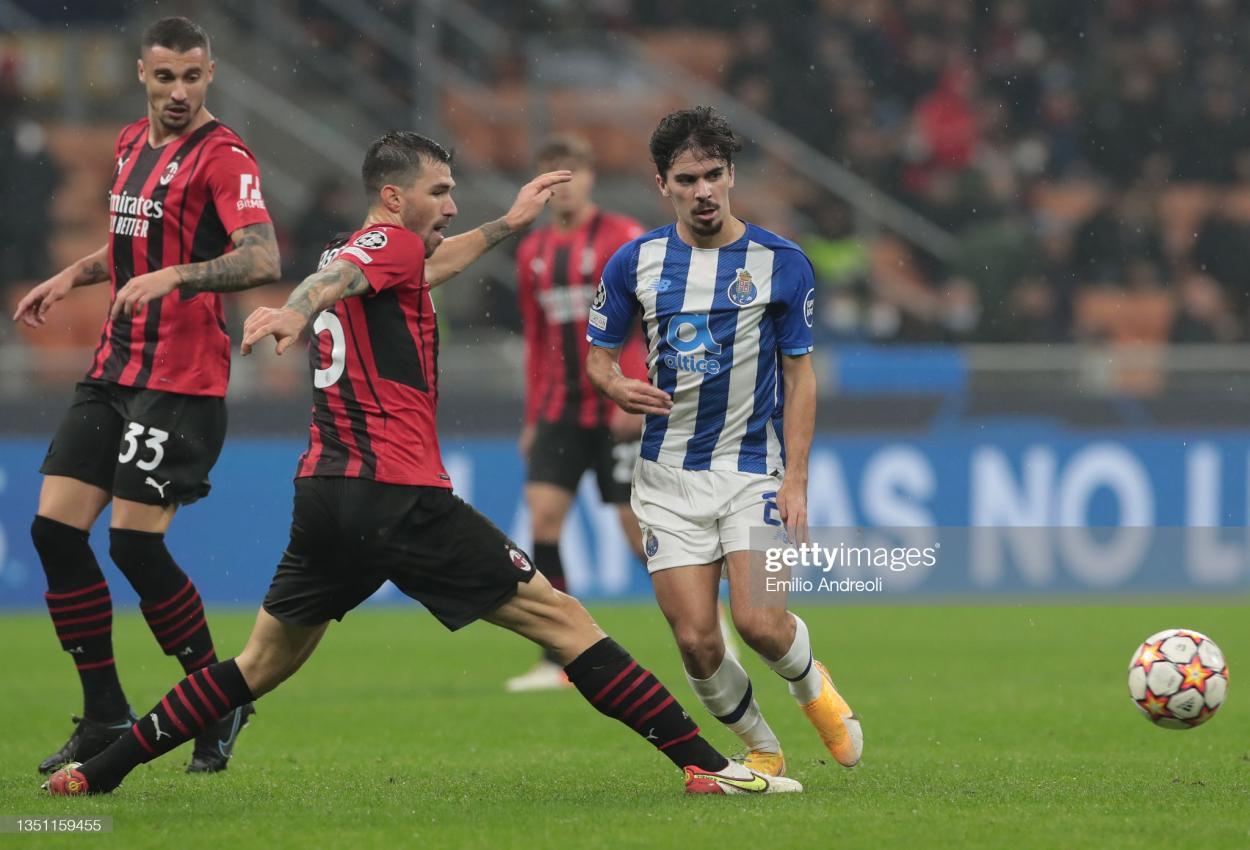 Nowadays, having a left-footed centre-back on that side of the heart of the defence has almost become a necessity in modern football - particularly when a team is deployed with a three-man defence.
🔄Alessio Romagnoli could now follow pending boss Antonio Conte to Tottenham Hotspur in the future.

⌛️AC Milan are demanding €10M for the centre-back in the upcoming January window due to his deal expiring next summer.

🗞[@CalcioMercato]#THFC #COYSpic.twitter.com/0uK07tIGs4

— Last Word On Spurs 🇮🇹 (@LastWordOnSpurs) November 1, 2021
However, Spurs have a big issue in this area, with just left-back Ben Davies and U23s defender Tobi Omole as left-footed options for the position.
While Eric Dier is capable of using his left foot, Alessio Romagnoli's contract ends in June, and Spurs are already exploring a deal for the January window believed to be worth around £8.5 million - but Milan are likely to want more for his early departure.
The Italian defender would link up with his compatriot Conte, as well as last season's Serie A Defender of the Year - Cristian Romero, and with his ball-playing skills, Romagnoli is more than suited to Conte's style of play.
Franck Kessie - AC Milan (FREE)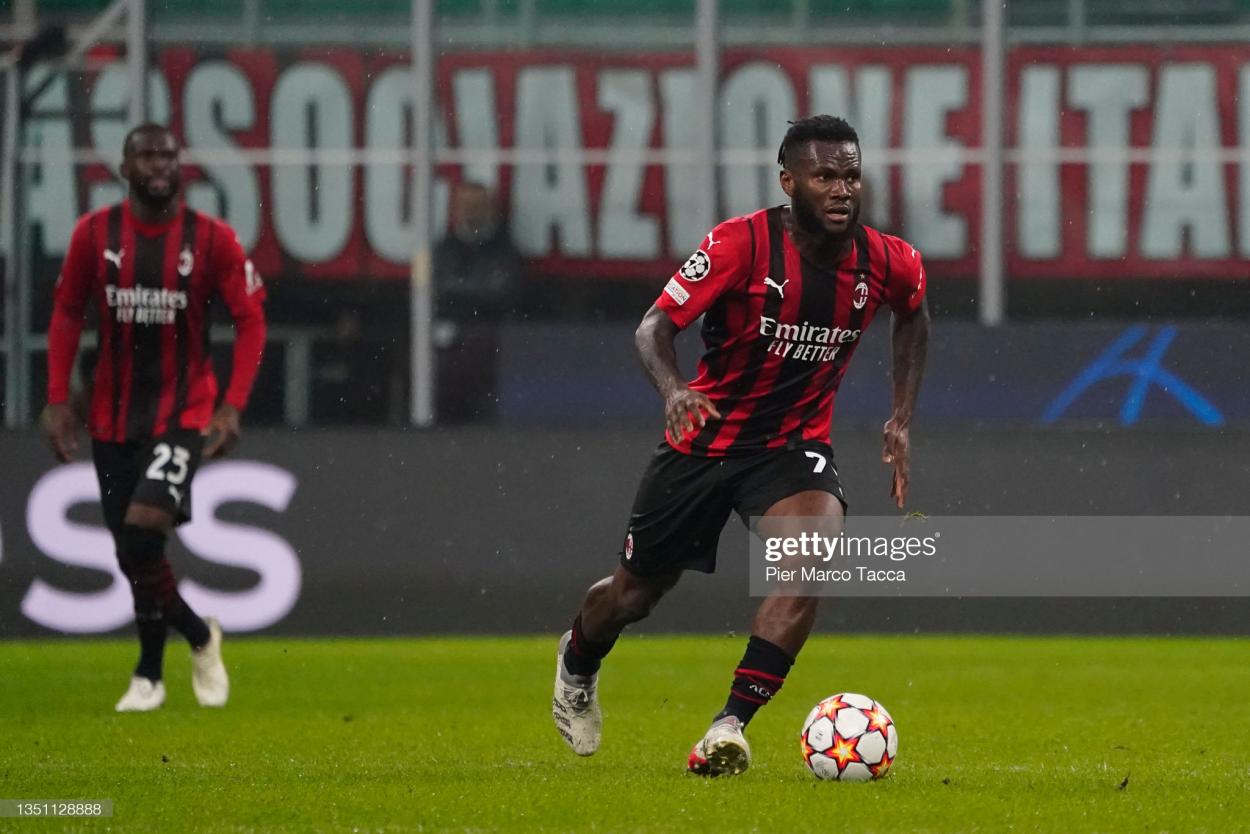 Potentially completing the double-raid of AC Milan, numerous sources have already reported that the deal to take Franck Kessie to Spurs could be agreed in the coming weeks, with advanced talks reportedly having taken place recently.
🧩Tottenham Hotspur are currently in talks to sign Franck Kessié which could open the door to the departure of Tanguy Ndombele.

🇪🇸FC Barcelona remain very keen admirers of Ndombele and a move in January now seems a possibility.

🗞[@SPORT]#THFC #COYSpic.twitter.com/rcOFrYGH3x

— Last Word On Spurs 🇮🇹 (@LastWordOnSpurs) November 3, 2021
The Ivorian midfielder is available on a free transfer at the end of the season with his contract set to expire, and Fabio Paratici is believed to be extremely keen on making him one of the team's key players for next season - and Conte is also believed to be a big fan.
Should he sign, the 24-year-old would be expected to play slightly behind Tanguy Ndombele and Giovani Lo Celso as a deep-lying playmaker - a role in which Marcelo Brozovic shined in at Inter during Conte's time there.
Possessing excellent passing ability, physical prowess and an eye for goal, Kessie would bring an element to the midfield that has been missing ever since the departures of Mousa Dembele and Christian Eriksen - consistent creativity from deep.
Manuel Lazzari - Lazio (£22.5 million)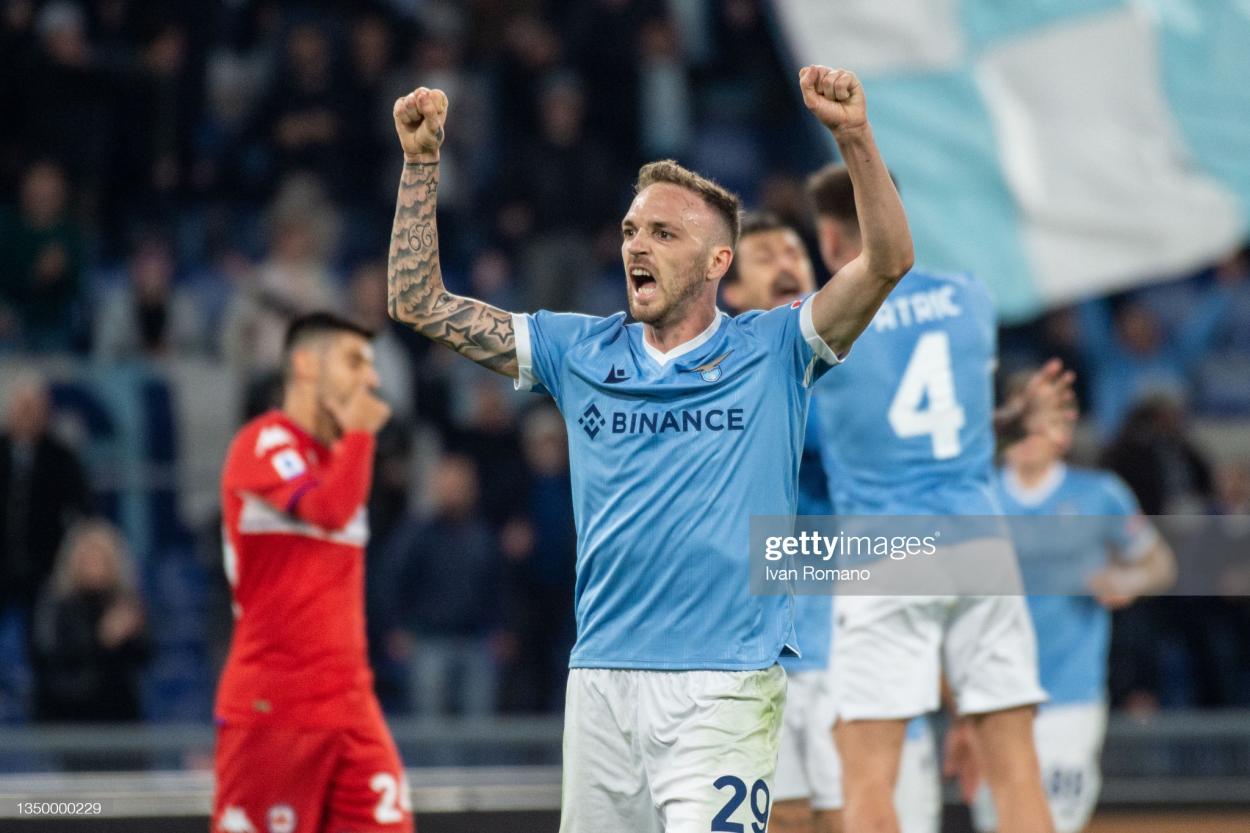 Lazio defender Manuel Lazzari couldn't fit Conte's style of play more if he tried, and having recently been linked with a move to Spurs also - this move isn't unrealistic in any way shape or form.
Man of the match: Manuel Lazzari

He needs to be Lazio's right-back moving forward. He was relentless all game with his runs and effective with his pace.

He did a great job with his overlaps.

Touches 71
Fouls won 3
Grounds duels won 3/3
Long ball passes 2/2
Key passes 1 pic.twitter.com/m4blH2kpdt

— Jerry Mancini (@jmancini8) October 28, 2021
The 27-year-old hasn't been a mainstay in the Lazio team so far this season, which is slightly surprising considering his particularly impressive form over the last few seasons in the Serie A - earning him interest from some of Europe's top clubs.
His blistering pace, unpredictability in attack and solidarity in defence makes him the perfect right wing-back for the Premier League outfit, who may finally feel like they have replaced speed-demon Kyle Walker after the England defender's move to Manchester City.
TransferMarkt value Lazzari at around £16-17 million, but even despite falling out of favour under Maurizio Sarri at Lazio, the Italian club will be looking to command a higher fee for the former SPAL player.
Dusan Vlahovic - Fiorentina (£60 million)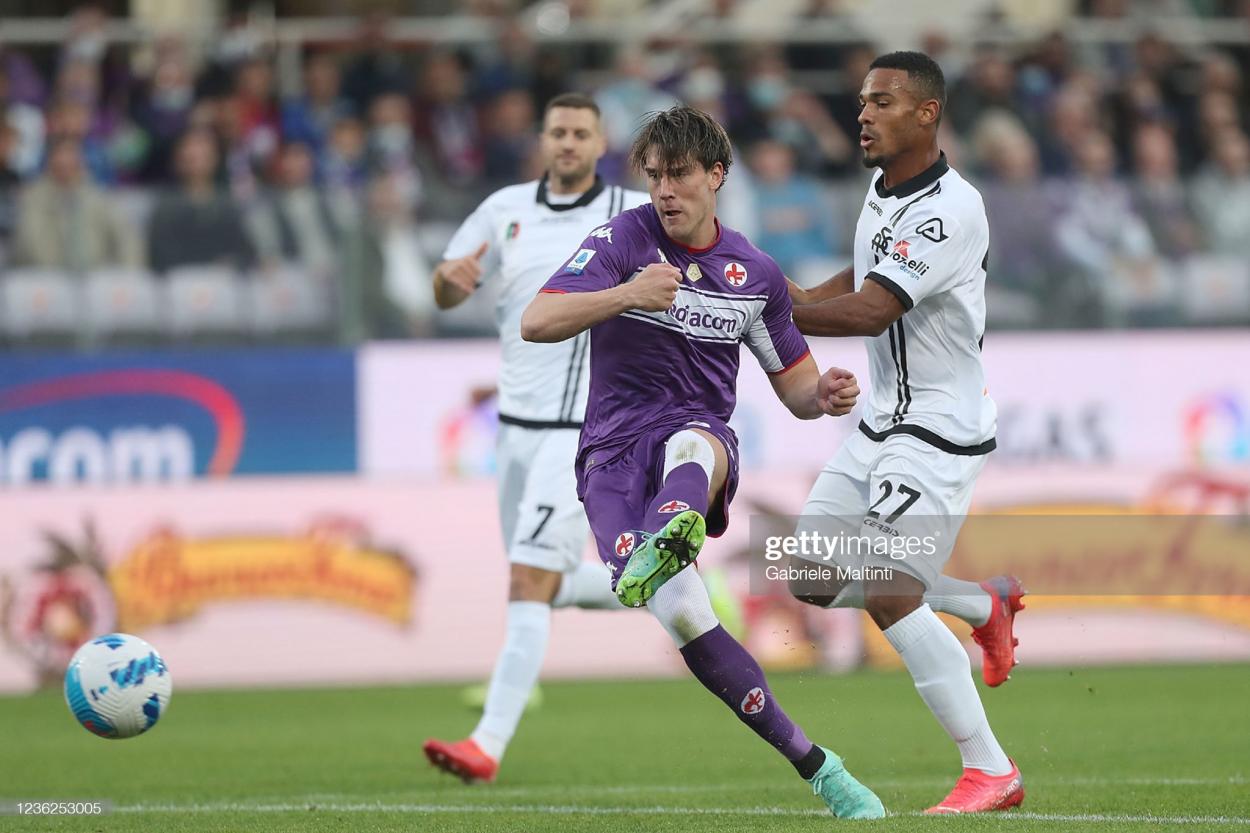 This one might be the most difficult to complete, despite also being the most reported rumour over the last six months as Spurs continue to want Fiorentina hitman Dusan Vlahovic.
✍️Tottenham Hotspur could make a another move to sign Fiorentina striker Dušan Vlahović in January, following the imminent arrival of Antonio Conte as Spurs' new head coach.

🗞[@TimesSport]#THFC #COYSpic.twitter.com/0DJIkQrD5E

— Last Word On Spurs 🇮🇹 (@LastWordOnSpurs) November 2, 2021
At just 21-years-old, the Serbian striker already has 35 Serie A goals to his name, including 21 last season and eight already this campaign having played just 11 games so far.
His link-up play has caught the eye, something which is critical for any striker to be competent at in a Conte formation, as well as possessing a clinical nature in front of goal - which he has definitely demonstrated since arriving at the Italian club from Partizan Belgrade.
However, the club face competition for Vlahovic's signature from the likes of Manchester City, Juventus and Atletico Madrid, so any deal that is concluded by the North London side will take some intense negotiating from Paratici.
WILDCARD: Pascal Gross - Brighton (£5 million)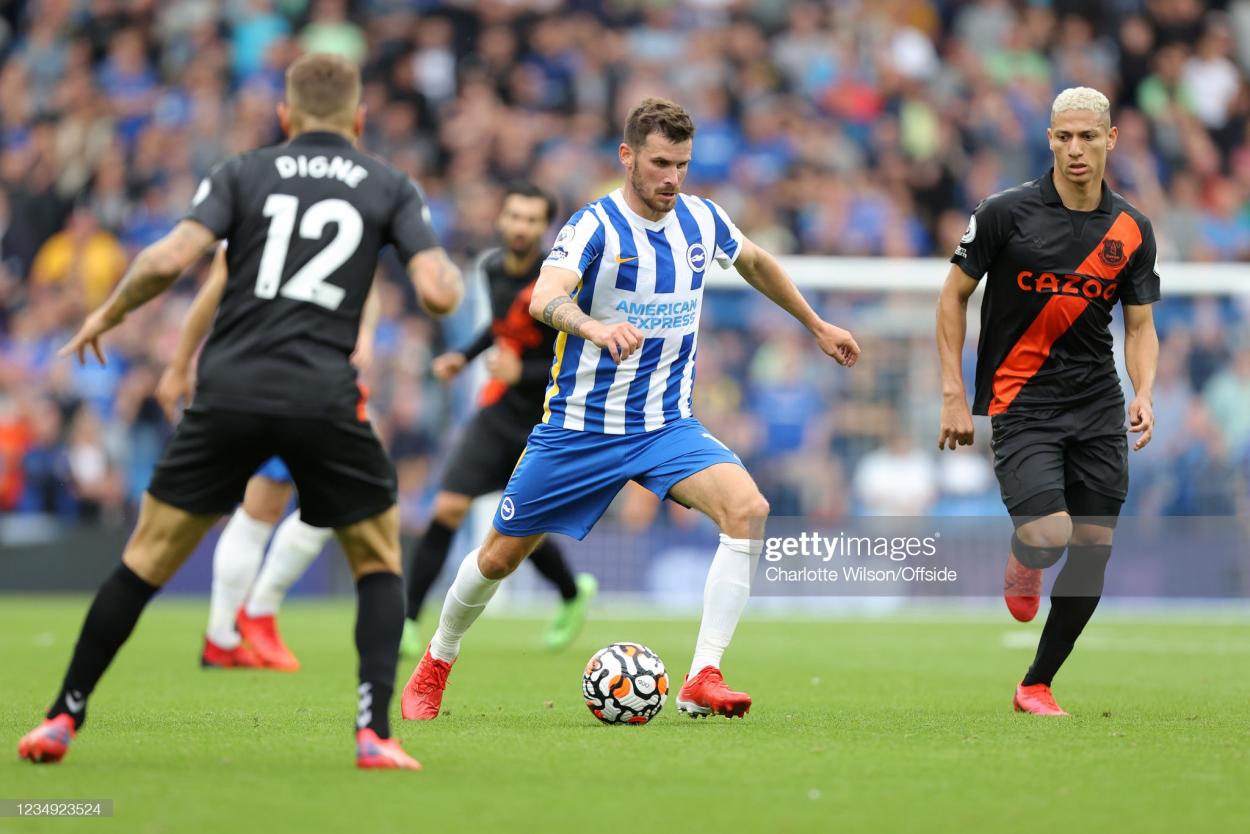 This one might leave you confused, maybe even bewildered, but hear me out.
'Best playmaker ITW' has the same amount of league assists as Pascal Groß and Michail Antonio in 2021 https://t.co/05EA61bPVX

— 1231st best football player (@CR7sLegacy) October 31, 2021
Pascal Gross is a Premier League proven central midfielder who is out of contract at the end of the season - but that is definitely not down to a lack of ability as he has shown throughout the years he is a more than reliable player - particularly in a 3-5-2 formation (get where I'm going now?).
Wage demands will not be high and playing demands wouldn't be high either, so at £5 million for a reliable Premier League proven central midfielder who fits into the Conte system perfectly and will be happy to be more of an influential character in the dressing room as well as a squad player, to us it's a very sensible low-risk move.
You might be sitting there still thinking, 'this is still a little underwhelming' - but statistics don't lie, and the 30-year-old German contributed three goals and eight assists last season for a very impressive Brighton side who should have tucked away far more.
Pascal Gross has said he'll play anywhere to help #BHAFC succeed.

He said: "I've played a lot of positions - right back, midfield, 8, so I think I play wherever I can help the team. I don't need the glory as long as we have success and are playing well. That's all I care about." pic.twitter.com/fIPTYLksCp

— Charlie Haffenden (@JournoHaff) October 30, 2021
His ability to pick out a key pass as well as grind out and do the dirty work off the ball makes him the type of player that all young midfielders at his club will be looking to learn from, and his concentration is also an important attribute given that is something the likes of Tanguy Ndombele and Giovani Lo Celso often lack.
If you're still not convinced by this suggestion, then there is probably no need to worry as there haven't been any transfer links to the club, but a low-risk signing like this can only bring benefits - particularly during this transition phase to a new formation that the experienced midfielder is already well-used to.