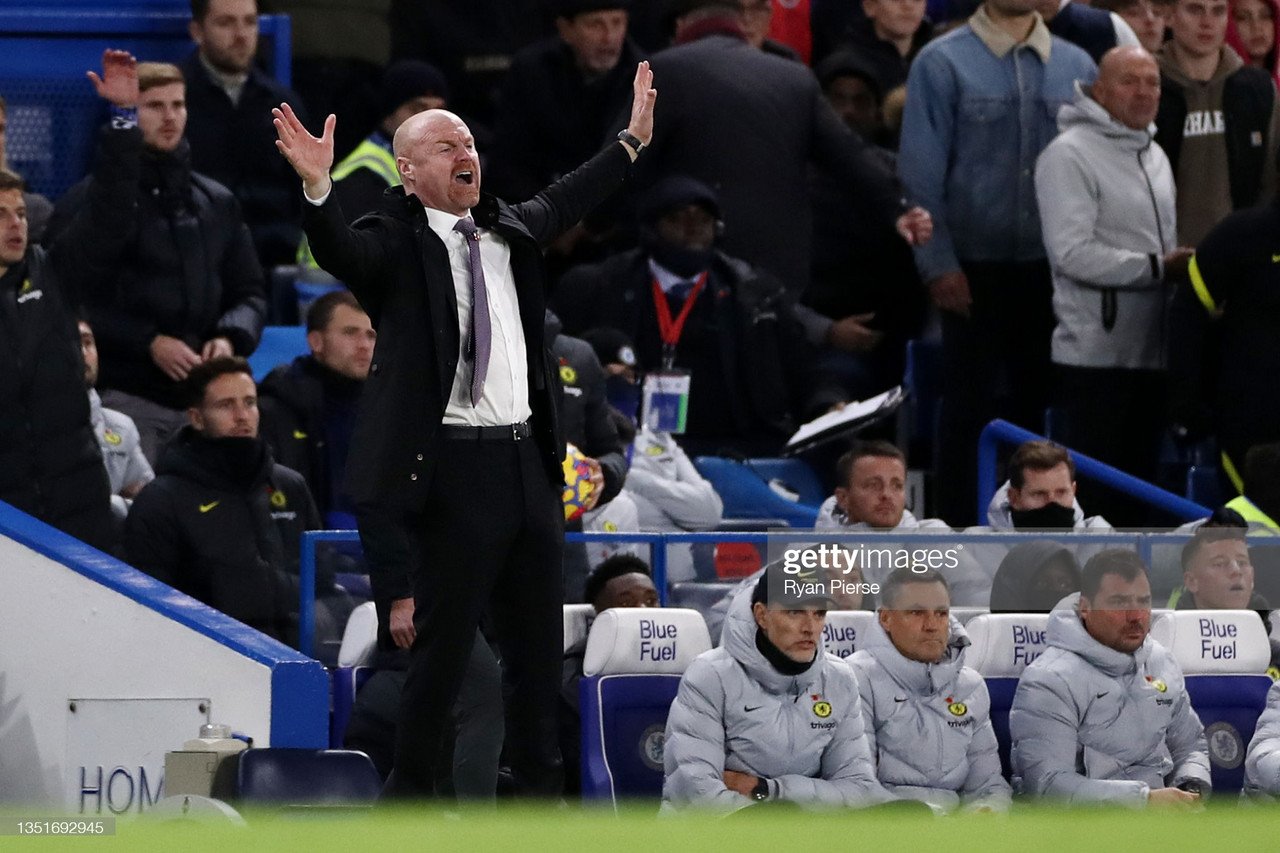 Sean Dyche was in jubilant mood after he saw his Burnley team snatch an unlikely point against title-chasing Chelsea at Stamford Bridge.
The Clarets chief was unfortunately marred by audio issues as he gave his thoughts to the press but just enough was heard to make a fair summary of several key talking points.
On Tuchel clash
Dyche was quick to downplay an apparent clash between himself and Chelsea manager Thomas Tuchel.
"I don't remember any flashpoints," he claimed.
"I don't know what qualifies as a flashpoint these days. You can say anything to anyone and it is a flashpoint."
"Trust me compared to what it was 10 years ago nothing is happening in the technical areas apart from two groups of people trying to help their team to win a game."
That surprise turned to annoyance as he questions continued to be focused on the touchline tensions. "This is a bizarre interview," Dyche exclaimed.
Another journalist suggested that Dyche was a "hard man" for not thinking much of the situation to which the Burnley boss amusingly replied: "I'm not hard."
All in all, the tone of he questioning was very much set on getting a headline grabber while Dyche was more eager to discuss the action on the pitch. After all, his team took a point at the home of the current league leaders and current Champions of Europe.
On the game
Burnley did dig in and they did work hard but there was an element of luck to the point that they won. Dyche didn't shy away from that.
"The lads worked terrifically hard. They're a top side," he said. "They were all over us in the first half. We hung in there really, great saves by Nick Pope."
"We felt the game might calm slightly and we found better moments in the second half.
"When you come to these clubs and they're flying like they are, you might need your keeper to play well. He was fantastic.
"I can't credit Chelsea enough. They're a top outfit. You stay in it for a chance."
Chelsea moved Burnley around a lot and Reece James caused mass panic in an almost free-role on the right.
Nonetheless, his players showed tremendous spirit to keep fighting until the end and Matej Vydra took the golden opportunity when it came calling.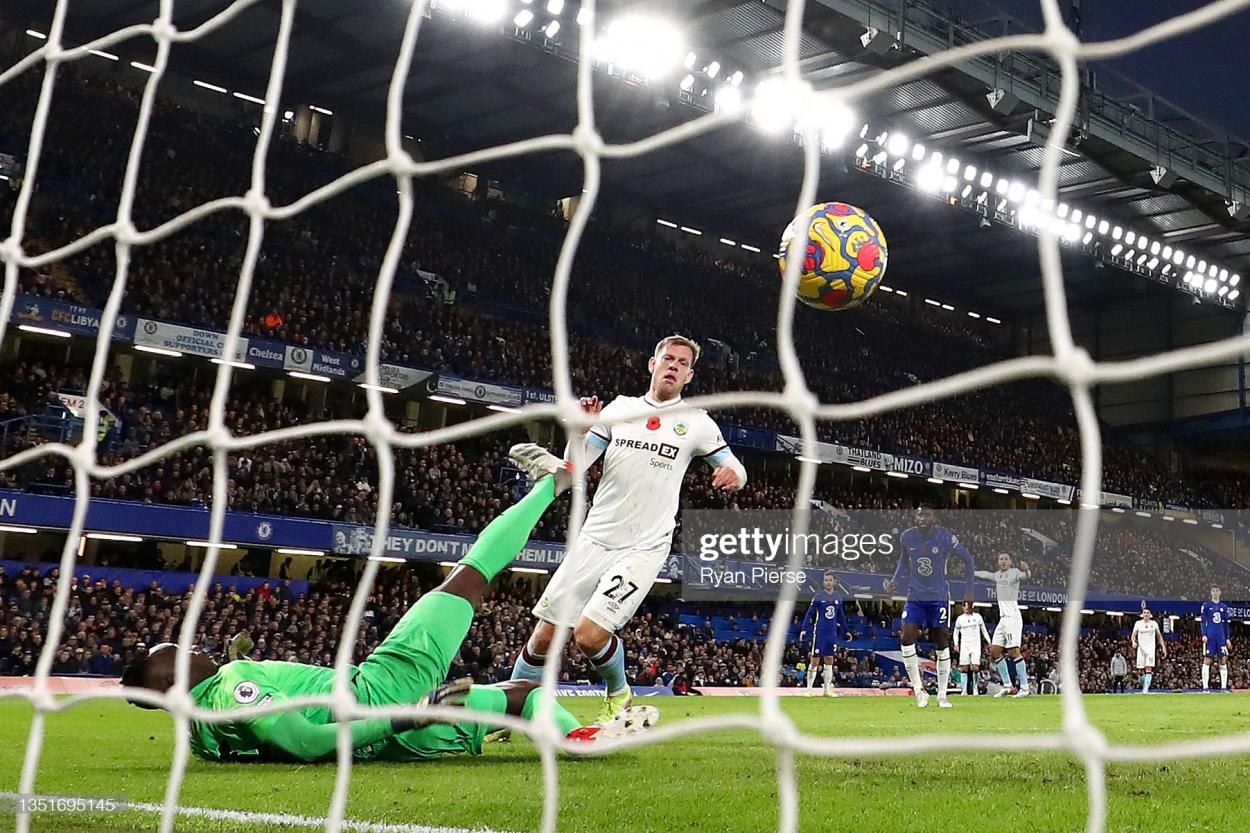 On putting points on the board
This was a game that Burnley got lucky in but there have been plenty of other matches that have yielded very different results.
The Clarets conceded late to Brighton & Hove Albion to lose their first match of the season, before dropping two points with to a late Patrick Bamford equaliser against Leeds United. It was a similar story at Leicester City as well, with Jamie Vardy bagging a leveller in the closing stages.
"Early season I didn't think we were getting the rewards for our performances," Dyche admitted.
"We got a reward against Brentford because we played very well, a different kind of reward today because they were outstanding at times but Popey was excellent and we stayed in it and found a key moment.
"It is very, very difficult coming to these types of clubs, especially when they are riding high like these are, and getting anything from a game."
Burnley fans, and Dyche, will hope that Vydra's smash-and-grab goal is merely the start of getting even with lady-luck!