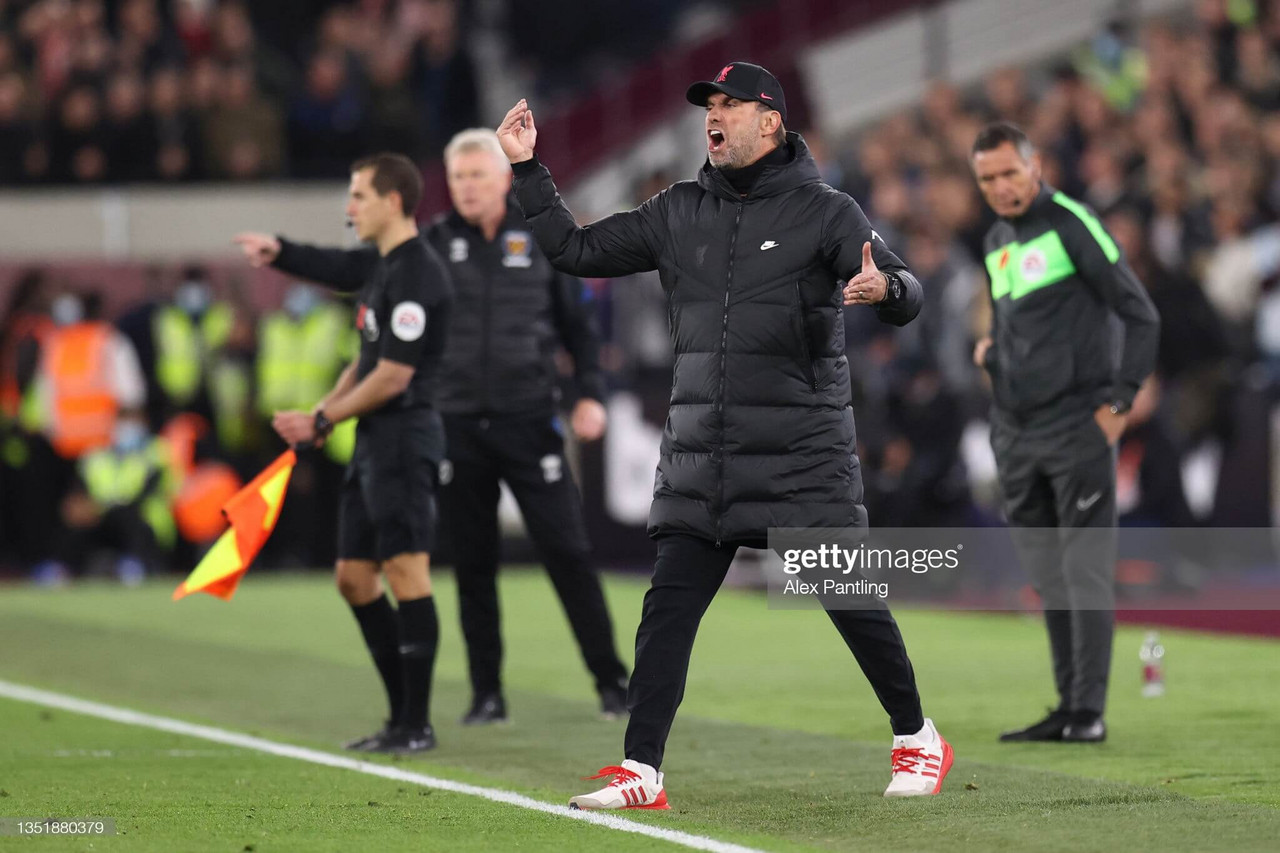 Refereeing decisions were the scourge of Liverpool as they missed out on a slice of club history, according to manager Jurgen Klopp. Two instances, in particular, riled Klopp who watched his team fall short of creating a new club record of 26 successive games without loss.
Liverpool arrived at the London Stadium knowing the circumstances, and further in the knowledge that a positive result would increase the pressure on Premier League leaders Chelsea. However, by the end of play it was West Ham United who rose above their opponents and now sit third in the standings.
Trent Alexander-Arnold equalised for the visitors via a wonderful free-kick in the first half to cancel out Alisson's own goal but West Ham showed their fighting spirit, solidity and lethal counterattacking skills with Pablo Fornals and Kurt Zouma taking the home side to a two-goal advantage. A late goal from substitute Divock Origi proved only a consolation.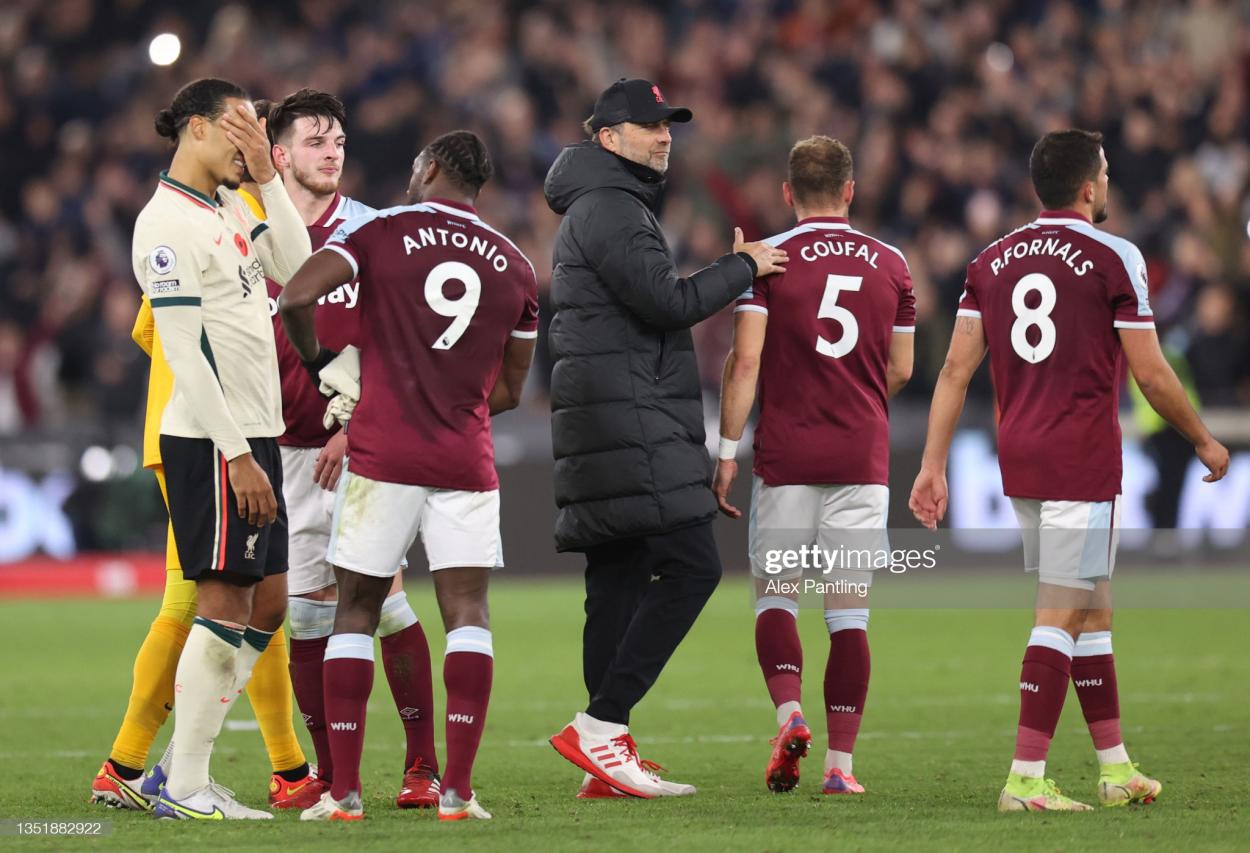 Yet, Klopp was adamant that West Ham's first goal shouldn't have stood as Angelo Ogbonna had impeded Alisson at a corner. Also, the Liverpool manager felt Aaron Cresswell should have been dismissed for a first half challenge over the top of the ball on Jordan Henderson.
"In the first half we had complete control of game, scored a wonderful equaliser and were in charge of the game," Klopp said. "In the second half they scored from a counter and a set-piece. But also that happened because we should have controlled the game still in the second half. It looked like we lost patience.
"So we lost that game. But I think it's a clear foul on Alisson, how can it not be? When you see the dynamic of the situation how can that not be a foul? Then I saw only the situation with Aaron and Hendo now, and the way I see it is it's a clear red card. There is no discussion. You cannot go like this into a challenge."
'We're becoming a better team'
Nevertheless, this was a memorable win for West Ham. A landmark week for David Moyes, which saw him reach 1,000 matches as a manager, couldn't have been capped off in better fashion as his team displayed how far they have come under him.
This was the first time that Moyes had got the better of Klopp in eight attempts and with West Ham already through to the Europa League knockout stages, League Cup quarter-finals and now propelling themselves into the title race conversation, there is a sense that they can achieve something very special this campaign.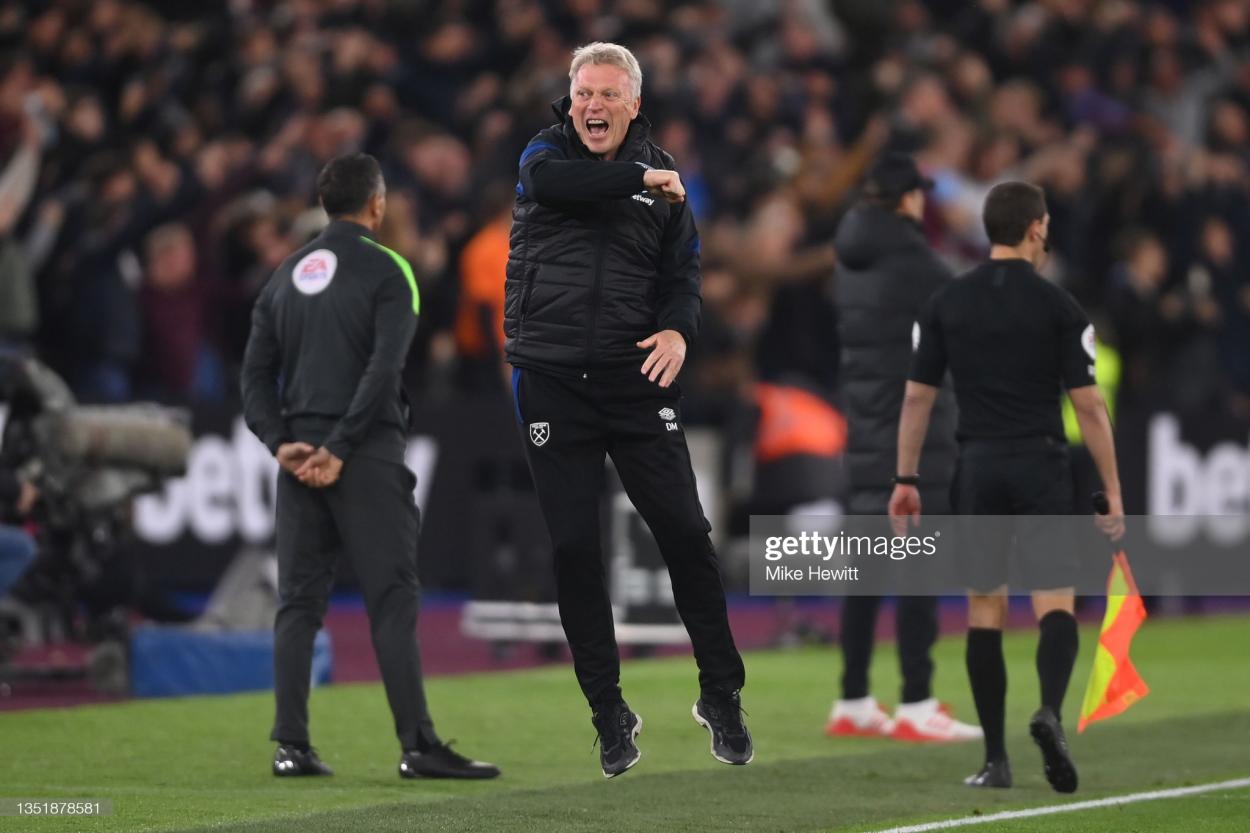 "I think we're there on merit. You can see the quality and attitude of the players," Moyes said. "I want us to challenge the teams in the top four, whoever that may be. I've laid down that challenge to the players. Hopefully one of them could be us.
"Today was a challenge, Liverpool have been in such good form, But we've got some resilience, and counter-attacking and corner kicks are not a bad recipe. The biggest thing is this is a busy workload for any club. Look at the run of games we've got, while we are still growing the seeds of how we are going to become this better team.
"I want us to be competitive. I hope before now people were thinking West Ham's a tough game. Today's opposition have very little weaknesses. I want to give the players the credit they deserve."