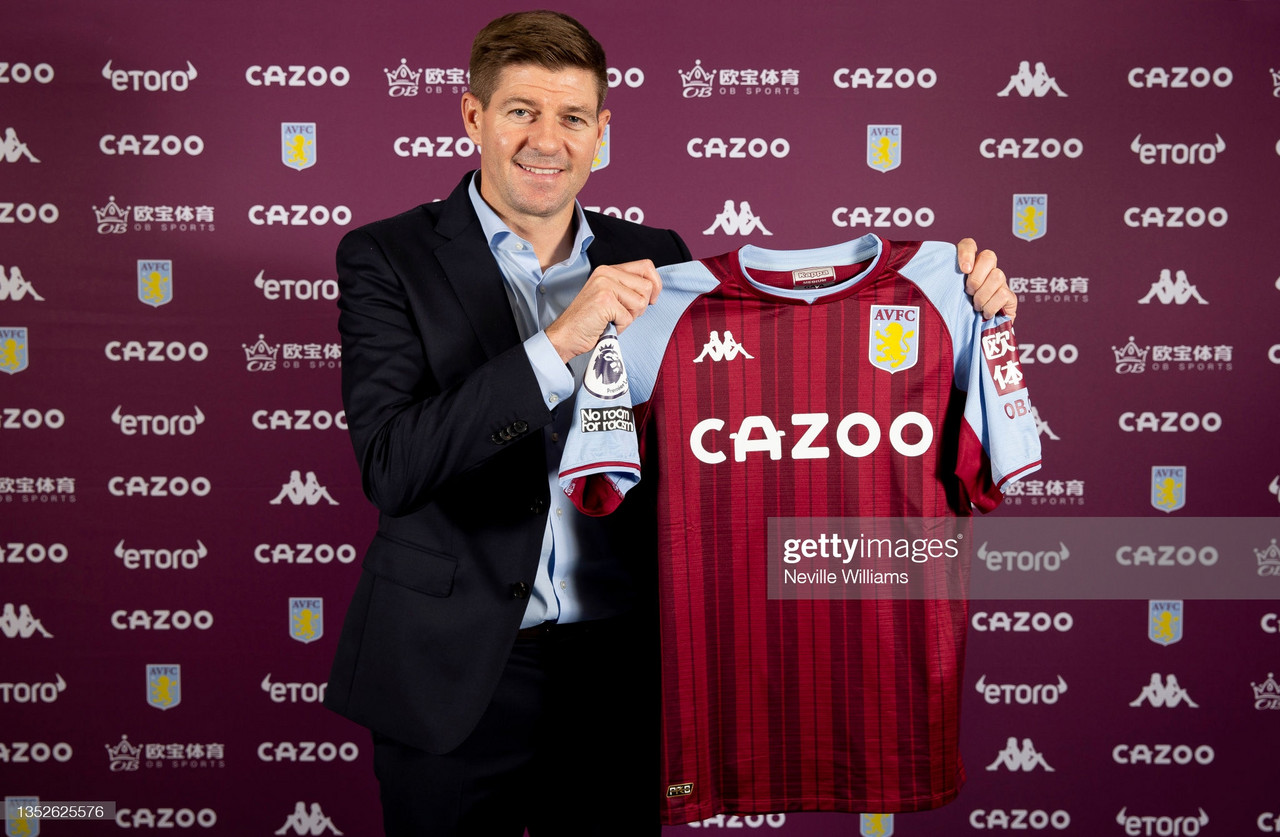 Newly-appointed Aston Villa head coach Steven Gerrard has claimed the club 'sells itself' after leaving Rangers to move to the Premier League.
The former Liverpool captain replaced Dean Smith at Villa Park following five straight defeats, leaving Rangers after 192 games in Scotland.
Speaking to VillaTV, Gerrard has spoken highly of the West Midlands club and expressed his excitement upon starting his first spell managing in England.
When asked why he chose Villa, Gerrard said: "I think Aston Villa sells itself.
"An iconic football club that I know pretty well from the outside and I'm very much excited to get involved inside and start building relationships, get on the training pitch and get started.
"The excitement levels are really high, really high. I'm very hungry, very ambitious and the start can't come quickly enough."
After listing the Scottish Premiership last season and picking up Manager of the Year in the same season, Gerrard now faces a new challenge in the Premier League and it's something the 41-year-old isn't shying away from.
"For me, I like a challenge, I like a risk, and it's something I'm really looking forward to getting in to.
"I think this club will suit me because I know the fans are very passionate. I know there's a demand and a pressure here to win, that's something I've lived with since I was 17-18 years of age," he said.
"So, for me, it's about making everyone come together and be unified, and I believe we can do exciting things together."
With the appointment coming at the start of an international break, Gerrard's focus on Saturday's game with Brighton has started early and time with his new players has begun.
The new Villa boss knows plenty about his new club. From his players to the history, his time spent playing in England has contributed to that.
"I think coming to Villa, competing against Villa for many, many years, I know the size of the club, the standards that are already here," Gerrard said.
"I know many of the players, I played for England with a lot of the players, I played with Ashley Young, who I've spoken to, I know Danny Ings very well from his time at Liverpool when I was a coach.
"So I've done a lot of homework and education around the club, but having Gary (McAllister) as my assistant, of course, he spoke very highly of not just the club - the size, the history, the tradition - but the people. The people are very supportive, they're very welcoming.
"As I say, the club sells itself, but having someone like Gary with that education and that experience has been valuable."