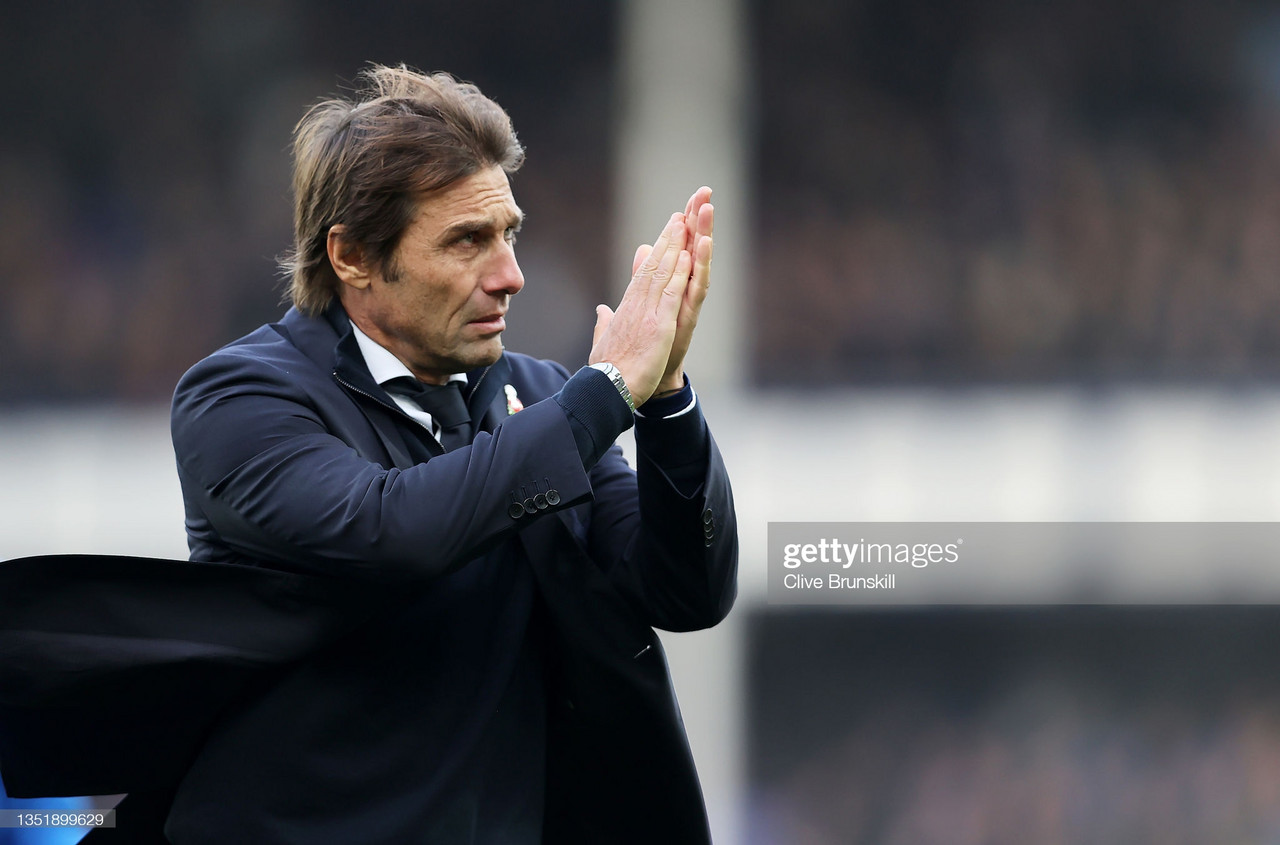 Antonio Conte has only taken charge of one Premier League match for Tottenham Hotspur – a forgettable 0-0 draw away at Everton – but optimism around the white half of North London could not be higher.
For the first time under Daniel Levy, Spurs have appointed a serial winner who is still in his managerial prime. While Jose Mourinho arrived looking to rebuild his reputation, Conte comes in off the back of recent successes with Inter Milan and Chelsea. He comes, he sees, and he conquers. With that in mind, there really are no excuses now.
The Italian has already started to make changes behind the scenes, enforcing a strict diet onto his squad that includes the banning of popular condiments like ketchup and mayonnaise. These strict attitudes have stayed with him throughout his time in management.
Conte recently replied to an Instagram post from former player John Terry, jokingly asking the ex-Chelsea captain to cut down on his biscuit intake. Terry was past his best when Conte became the Chelsea manager and he didn't feature too much under the Italian.
However, Terry recently told his Twitter following that he was in the "best shape" of his career under Conte's liege. It is a fine compliment when you consider the other big managers that Terry represented during his illustrious playing career.
In contrast to Conte's micro-managing when it came to keeping players in shape, Harry Kane revealed that Mourinho believed in personal responsibility for player fitness. As opposed to hammering home the importance of sports science, he would expect his players to have the self-drive and discipline to keep in a physically pristine condition.
The problem is that too many members in that Spurs setup had been happy to be proverbial footballing wallflowers: they wouldn't take the initiative. Perhaps this is why Tottenham often looked tired and exhausted, under Mourinho, when games moved into the latter stages of the second-half.
A world-class manager like Conte can use the next couple of months to whittle out the weak before the January transfer window. His successes are down to ruthlessness and this squad needs a whole heap of that if it is to progress forward to great things.
Improving the current crop
Conte might have demanded big in previous jobs but he has never had an ultimate eleven. At Inter and at Chelsea, there were obvious weaknesses within the team but the Italian found solutions without compromising his tactical setup. It is expected that he will turn some of the current rags into riches.
Eric Dier has undergone a quite remarkable decline from his early days under Mauricio Pochettino but the former Sporting Lisbon man could find a new home at the centre of a back-three.
Dier's passing range can be very good but the 27-year-old has developed a tendency to make casual errors. Conte's mesmeric work with David Luiz and Gary Cahill should provide hope for Dier, who could be a beneficiary of the 'back-three tax' that has seen seemingly average centre-backs soar beyond their normal levels.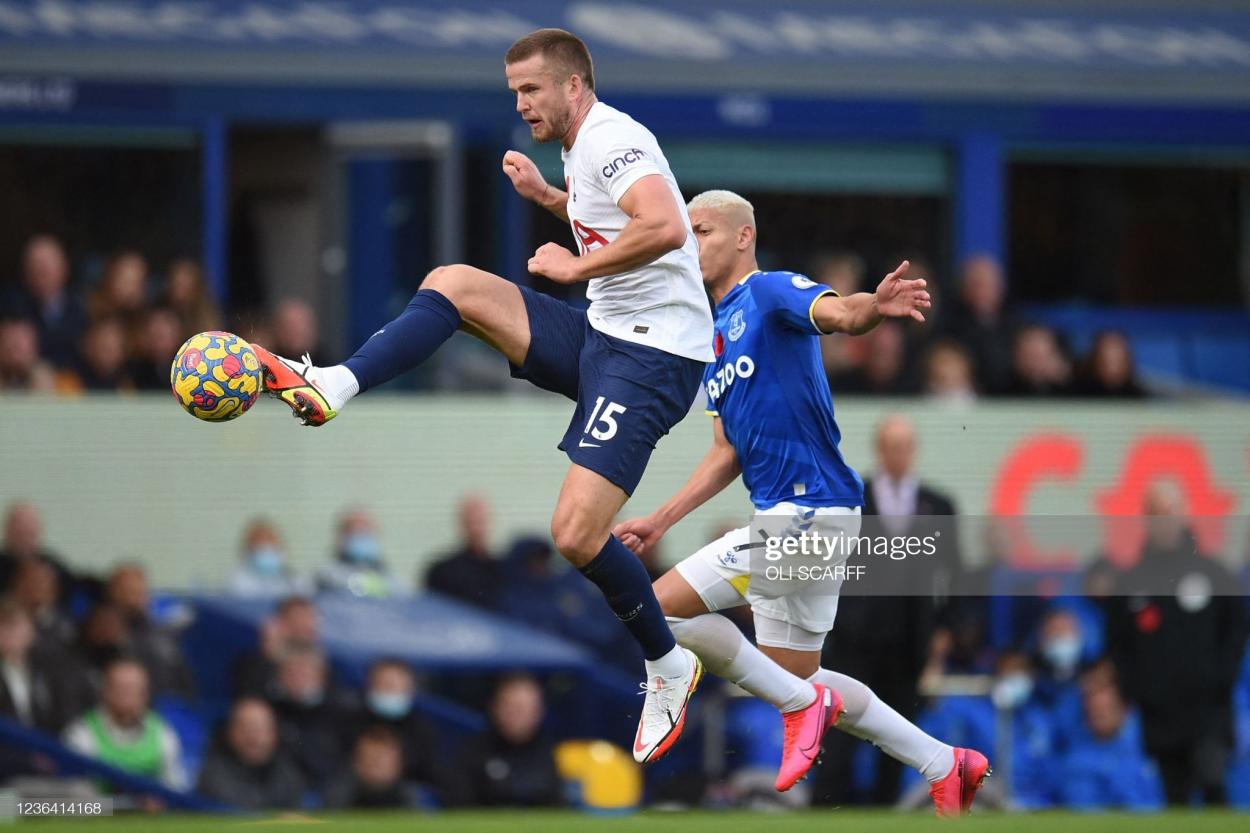 Dele Alli, Tanguy Ndombele and Harry Winks are other players who have fallen by the wayside and they will be hoping for a career resurgence under the Italian. Conte is not a miracle worker on his own, however, and he will require the players to put in a monumental effort on the training pitch.
One great aspect of Conte's is his ability to dictate even the slightest situation on the pitch. His philosophy is intricate and detailed, doing the job for the players on the field. An elite system can astronomically push players onto the next level because it can give players a clear focus and purpose on matchdays.
Cesc Fabregas recently told CBS Sports that Conte made him into a "perfect machine" as part of a Chelsea system that knew exactly how to win football matches.
"I think with Antonio [Conte], it was the first time that I've seen someone know exactly [what they want]," Fabregas said. "It was like going to school. I promise you, he will tell you, from the goalkeeper until you have scored a goal, what you have to do, exactly everything.
"Maybe it's in a different way to how I saw football. At the beginning, it was difficult for me, don't get me wrong. A lot of running, a lot of intensity. Big sessions, double sessions, gym sessions.
"I always based myself on my own quality, on my own vision, I pass the ball where I feel I will be dangerous and where I can hurt the the opponents. I had coaches like Pep [Guardiola] who had a lot of positioning game but we had freedom inside of this. With Conte, the freedom was non-existent, he was telling me where I have to pass the ball."
That lasting quote sounded quite negative but Fabregas meant it in a positive light. The coach took total control of everything on the pitch and it absolutely worked during his time at Chelsea.
"You were like a bit like a perfect machine, no freedom but everybody knows what everybody needs to do," Fabregas added. "It helped me a lot."
Such direction can be a tremendous assistance to many players. Top creative stars might feel the hump a little but they will adapt if they see the clear benefits of the system – like Fabregas.
Other players who lack that creative individuality will be the big beneficiaries from a clear identity and system of play. Very few players at Spurs have that creative ingenuity and so the whole team could reap the rewards of an elite puppeteer like Conte.
Thinking big
During punditry on the recent Manchester derby, Michael Owen mentioned that a major flaw of the Manchester United manager, Ole Gunnar Solskjaer, is that he covers for players who are seen as weaknesses.
Owen claimed that Jurgen Klopp and Pep Guardiola would play their preferred style at all times, replacing the players that couldn't step up to the plate. He argued that Solskjaer undermined himself by adapting his style and formation to accommodate certain individuals within his squad, hindering his ability to create an intricate way of playing.
Solskjaer, unlike Klopp and Guardiola, lacks the gravitas and aura to stamp his foot down and make a stand to his players and his employers. It's also not in the interest of the Glazers to relinquish so much power to one man.
Many thought Levy had a similar mindset with his head-coaches and, while Conte is officially still only a head-coach and not a manager, this relationship simply has to be different. Conte does not compromise and he only signs up to employers that will back him to the heavens. Even then, that's sometimes not enough.
Spurs have predominantly been a club that doesn't fit the ideals of a world-class coach because of their prudent spending habits. The purse-strings have tightened even more in recent years, due to the development of their new stadium, but quite clearly there is a magic money tree somewhere.
This is why Tottenham fans are so excited about what the future holds under Conte. They now have a head-coach who will dismantle the dross from the current playing squad, while demanding big investment from above.
The Tottenham Hotspur Stadium will be a sell-out for Conte's first league match at home, against Leeds United, and it will be a euphoric atmosphere from the Spurs faithful. The club was on its knees and falling out of relevance; now it is filled with hope again.