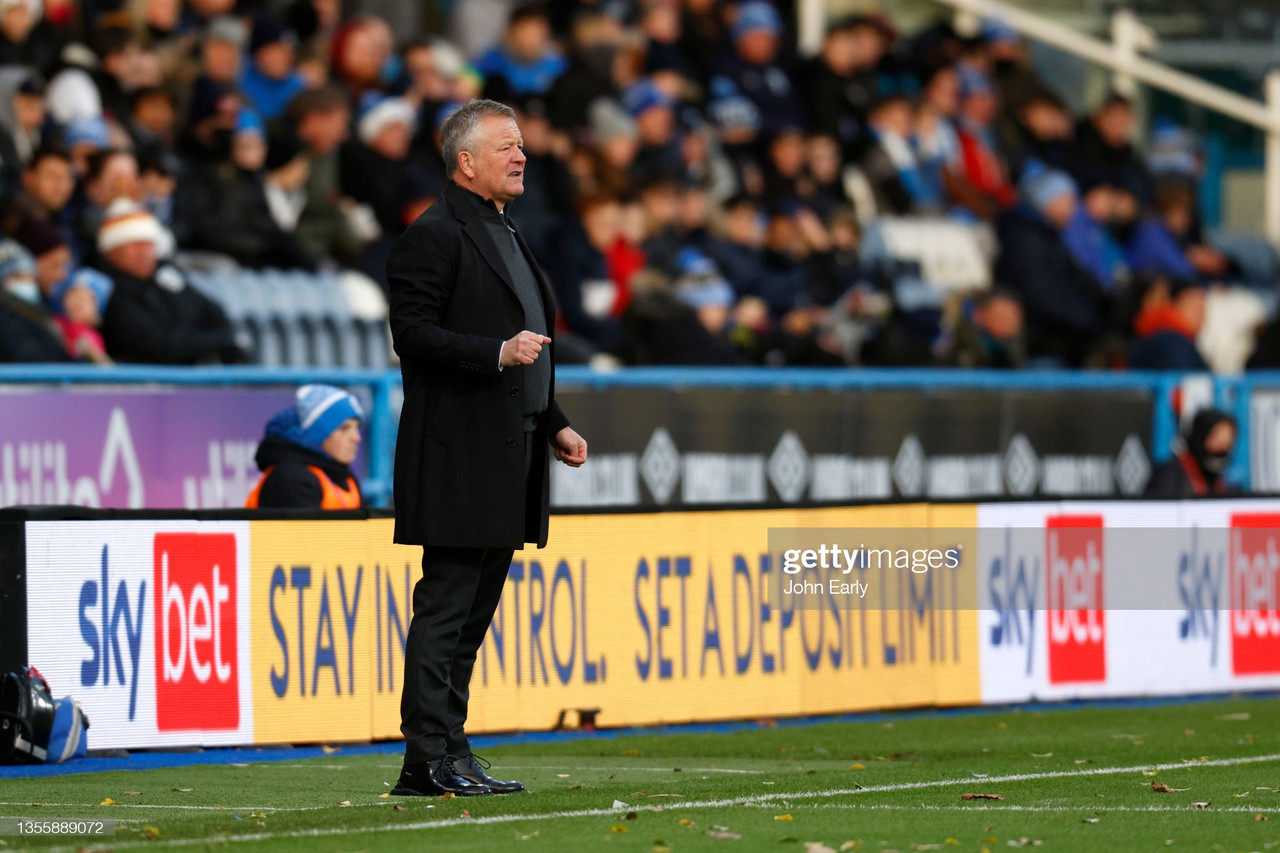 Middleborough manager Chris Wilder was pleased with his side's performance following their 1-2 victory against Huddersfield Town in the Sky Bet Championship.
The win gave Wilder his first in charge of the Teesside club, who rose to 12th in the table after full time.
Following the game, Wilder addressed the media about the game and the future at Boro.
On how Middlesbrough played
"I thought our shape was good. We limited a team that's been playing really well to virtually nothing.
"We added another one to the catalogue of ridiculous Middlesbrough goals conceded with the own goal."
Boro were dominant in possession throughout the game and created several clear-cut chances. A Duncan Watmore brace was enough to secure the win for the visitors on the day.
However, there were certainly chances for Boro to win by a bigger margin, as Watmore failed to secure his hat-trick and Andraž Šporar also had two big chances add a third for Wilder's side.
The own goal in question was given against 'keeper Luke Daniels, but in truth it was Onel Henardez who defected the shot goal bounds, which the Englishman between the sticks could not keep out.
On the dressing room atmosphere
"[Watmore is] a good kid, they all are, they're a good squad to work with.
"Sometimes when you go into a football club it's not just the results [that need changing] it's the mentality, it's the environment and the atmosphere which is not together, but they're definitely a together group that makes it easier for us."
Wilder questioned the mentality of his side in midweek after they conceded two goals late on in a 1-2 defeat against Preston North End, and he was given an emphatic response on Saturday.
This was particularly clear in the first half, where Boro were unfortunate not to lead by more than the two-goal advantage they had at the break.
On the travelling fans
"I like away games, especially when we win, but you have to win. Sometimes it's more special when you're together as well.
"I suppose when the fans looked out the window this morning there might have been a bit of doubt about coming but also maybe not, because that's what are our fans are about."
It had snowed in the North of England overnight, which did have a big impact on travel to the game.
The groundstaff were able to ensure the game could go ahead and a travelling were still able to fill the away end at the John Smith's Stadium.
Wilder was thankful to the fans who made the trip to support his side, his side rewarded the fans who made the effort with a fine performance away from home.
On his term so far and preparation for upcoming games
"Four points out of nine is alright but I'll always want more", he said.
"It'll be a little bit easier when we've got back-to-back games on Saturday.
"We've got Martin Payero and Dael Fry back available on Monday which is important, they're two big players for us and we haven't picked up any injuries today touchwood, to have them two back in is great news for us all."
Middlesbrough host Swansea City in their next game on Saturday and the lack of a game in midweek will give Wilder the chance to work with his players for a full week for the first time since his appointment.
The return of Argentine midfielder Payero will be a boost to Wilder. He has registered a goal and an assist so far in his debut season for Boro, having arrived from Club Atlético Banfield for £6.08m in the summer.
Fry will also be a welcome return to the squad. He has made 11 appearances already this season in defence.
On the future at Boro
"There's a lot of work to be done still on the training ground in terms of the conditioning, a lot of work to be done in terms if recruitment in the balance and the depth of the squad.
"It's not going to happen overnight. We're a long way off where I want us to be but the early signs are encouraging."
Wilder's teams are well renowned for playing a very high tempo style of football, famously playing the wide centre back role which includes even his last defenders as part of the attacking moves.
This is a style that the former Sheffield United manager wants to instil into his players, however he did recognise that this would take time.
Wilder's satisfaction with the dressing room atmosphere will make a transition to a Wilder-like side far easier, which Boro fans will be excited about, as he was able to take the Blades from League One to the Premier League in his previous job before leaving.