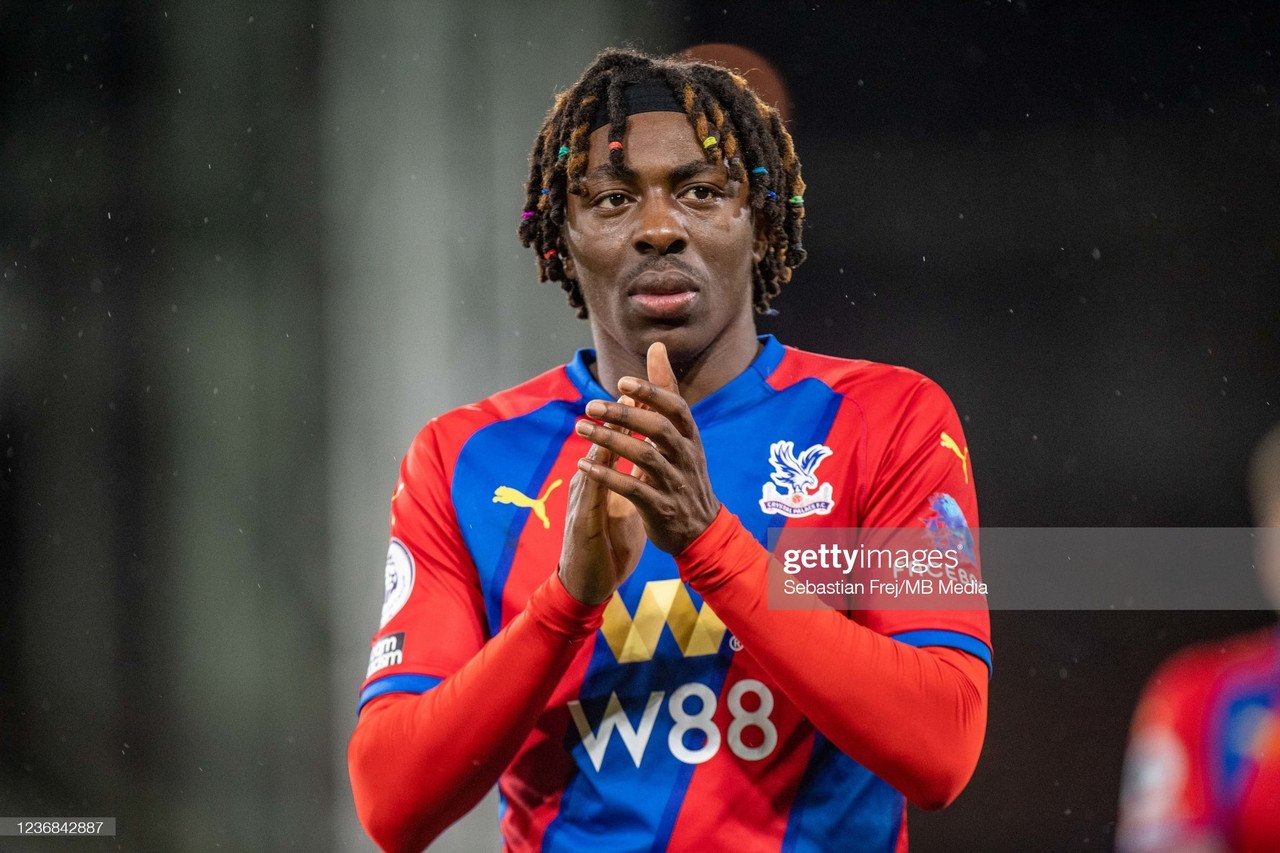 For the first time in a while, Crystal Palace showed creative impotence on Saturday as Steven Gerrard's Aston Villa team left Selhurst Park with all three points.
A slow start to proceedings wasn't anything dissimilar for the home support, though, so when Matt Targett's half volley on the 12th minute opened the scoring, there was no surprise.
Usually, Crystal Palace would start the second half with newfound energy and dynamism. But the spark that has given way for some of the most exciting performances in recent times was devoid when Villa visited.
John McGinn wrapped up the victory with an 86th-minute rocket from outside of the box, paying homage to his new manager. And though Palace did find a lifeline through Marc Guehi, their inventive scarcity cost them.
The return of Eberechi Eze, however, added a silver lining to a mostly grey cloud for Crystal Palace this afternoon.
Eberechi Eze is a fan favourite at Selhurst Park, there was no doubt before the game, and there certainly wasn't any question when he was met by a roar as he drifted across the Selhurst Park pitch for the first time since May.
Picking up an achilles injury earlier in the year saw the vivacious Englishman condemned to the sidelines for what was expected to be until 2022. But as his attitude indicates, along with his speedy recovery, he wasn't to be restrained for the entirety of his recovery period.
On Saturday, he picked up his first competitive minutes under the new manager, Patrick Vieira, who later told the media: "It was good to have him on the pitch, but at the same time, we know that he has got a long way to go, but this was a step forward.
"We just have to keep working with him. We'll have to see how he goes week after week. He's making some good progress and that is good for us as a football club."
Unfortunately for the returning inventor, he joined arms with a team that showed atypical signs of creative inability. For the majority of the game, Palace players failed to make the correct decisions, leading to isolated attacks.
Furthermore, the attacking superstars that were usually on cue for Palace didn't turn up like they usually do. Wilfried Zaha showed lethargy and the efforts of Conor Gallagher and Michael Olise were easily cut out by the opposition.
Of course, it has been uncharacteristic for a Patrick Vieira team to fall short of energy in recent weeks, having scored a host of goals that have paved the way for excitement to build above boiling point around Croydon.
At one point in the game, Conor Gallagher, Michael Olise, Eberechi Eze and Odsonne Edouard all shared the same pitch, but it was still not enough to create clear-cut opportunities.
With the absence of James McArthur, there was a noticeable gap in midfield. While Luka Milivojevic was assigned to deputise, he showed his ability is not to the standard of the Scotsman.
James McArthur has put in valiant shifts throughout the season, becoming the link between defence, midfield and attack. It was his lack of tenacity that made up one of the reasons Palace looked vulnerable on the ball at the weekend.
In the coming weeks, Eberechi Eze will feature more and more, and for Palace, this will hopefully reignite that creative spark they missed against Aston Villa.