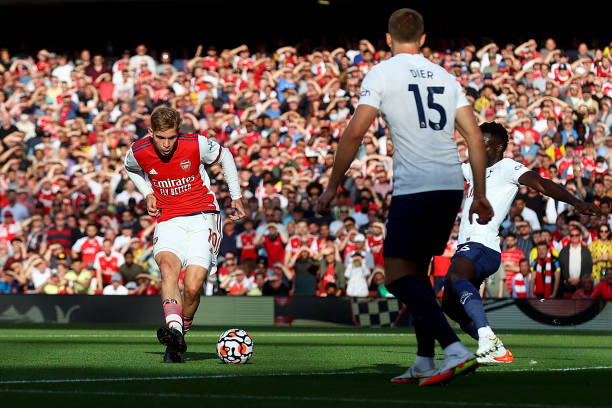 A turbulent season reached the halfway point with a 5-0 smashing of Norwich.
The Christmas period was extra merry for Arsenal fans, enjoying five wins on the bounce and finally reaching the top four — a stark contrast to the gloomy opening to the campaign.
This article aims to analyse Arsenal's goalscoring so far. Who scored? Who assisted? Which positions were most productive? Where do the Gunners' goals originate from? What type of goals do they score? And exemplifying tendencies we discover along the way.
The research is done. Here are the numbers…
ESR and Saka on top
Arsenal have netted 48 goals in 19 leagues games and four cup ties so far. 14 goals came just in the last three fixtures.
Emile Smith Rowe, who forcefully took stage 12 months ago, is the top scorer with nine goals in all competitions. Next up is Pierre-Emerick Aubameyang on seven followed by Bukayo Saka's six (see table below).
What about the ones who make the final pass, you ask?
Again the Gunners' wide players are most influential. 19 of a total of 32 registered assists were produced by either full-backs or wingers.


Similarly to the statistic above, almost half of Arsenal's goals have been scored by their wingers. Central positions, however, such as central midfield and defence and attacking midfield, are not finding the net with ease.
Goal map (both flanks included in one):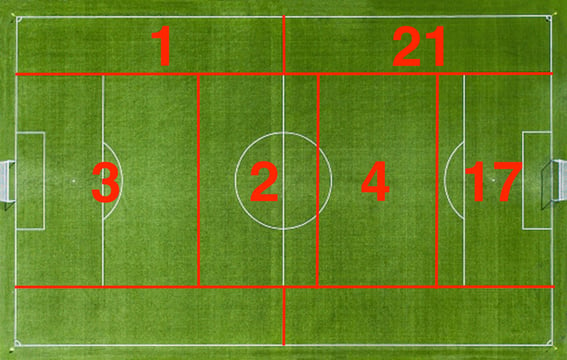 Assist map: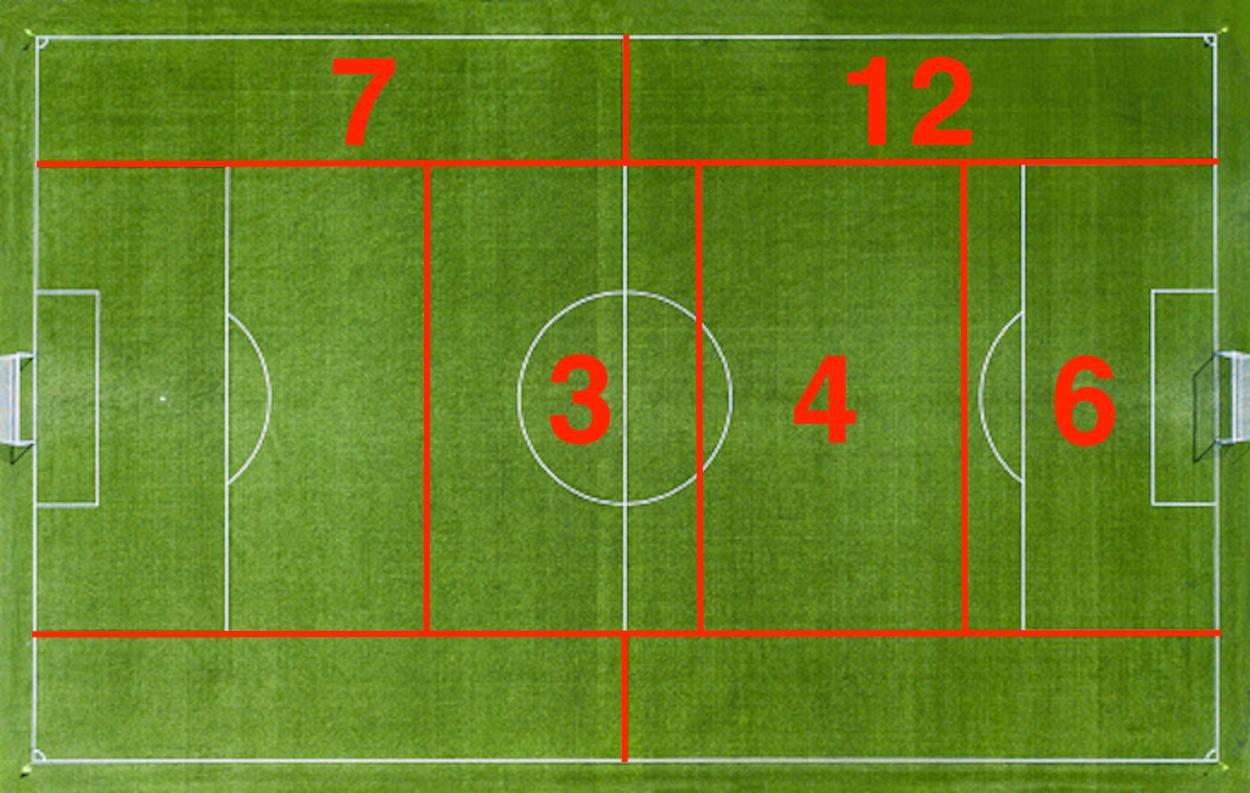 How did every goal happen?
Now let's get into the fun stuff! How exactly did each of Arsenal's 48 goals come to happen?
A stunning pass from Martin Ødegaard to Saka, who goes on the inside and curls the ball in the opposite corner is fine description. But a goal has a much more colourful, detailed story than that. Where that story begins can tell a lot about what kind of football a team wants to play and what they excel at.
All 48 goals are put into four categories. Goals as a results of:
Successful build-up from the back.
Winning ball back through pressing.
Counter-attacks.
Set pieces.

Arsenal's most effective way to goal scoring is playing out from the back — just like Mikel Arteta would want it. 18 goals have come as a result of play starting from the goalie or a defender in slow or moderate tempo.
It's a pillar in Arteta's playbook. A play designed to lure the opponent high and vulnerable. Beat the first line of press and their way to the final third is simpler. It's beautiful when it works, like in Arsenal's 3-0 win against Southampton in December.
Just take a look:
https://twitter.com/Arsenal/status/1470004843599495168?s=20
A pass back to Aaron Ramsdale triggered Soton's press, which Arsenal played through with some lovely, direct passing. Once past the press, the Gunners have a man advantage in Ødegaard and Saka can carry the ball into the final third. Seven passes from goalie to striker and goal.
Arsenal's second most productive way to goal glory is after successful pressing. Eleven goals can be credited to winning the ball back in the opposition's half and swiftly finding the net.
It's another highly popular strategy from both ends of the Premier League. When mastered, it acts as a defensive play as well as an offensive one; prevent goals while being able to score more frequently. An example of this was Arsenal's first goal against Leeds in their recent league match-up: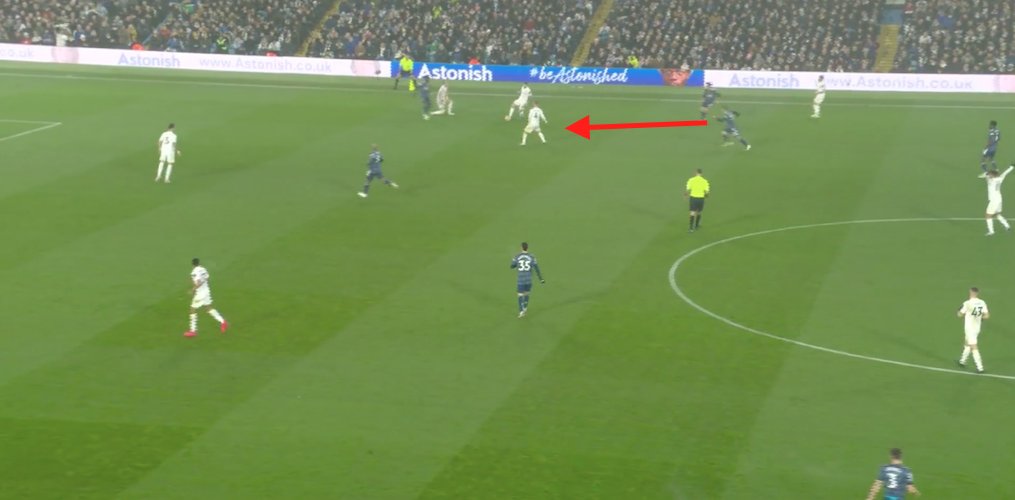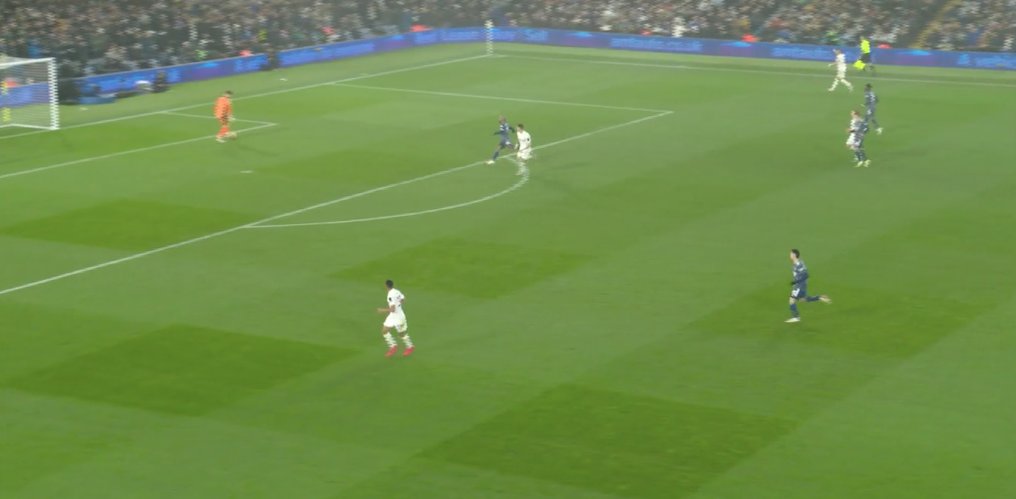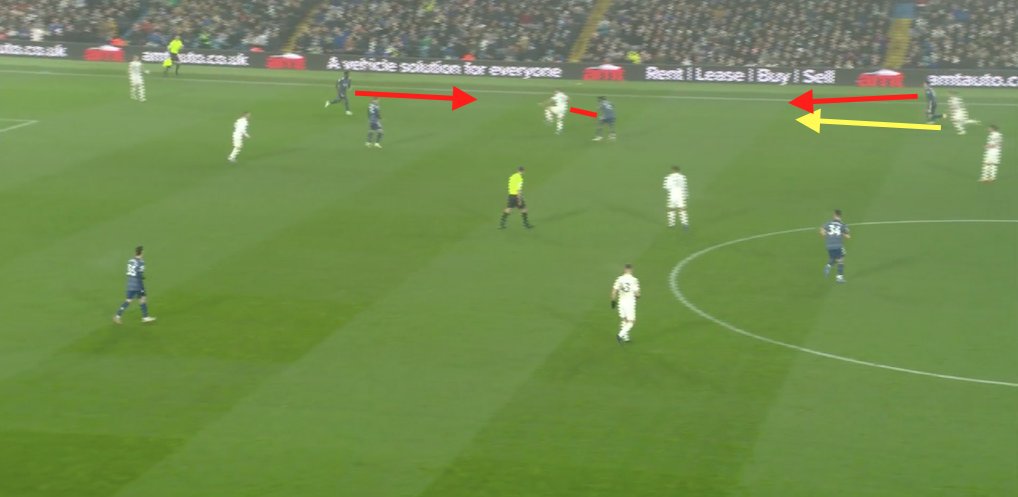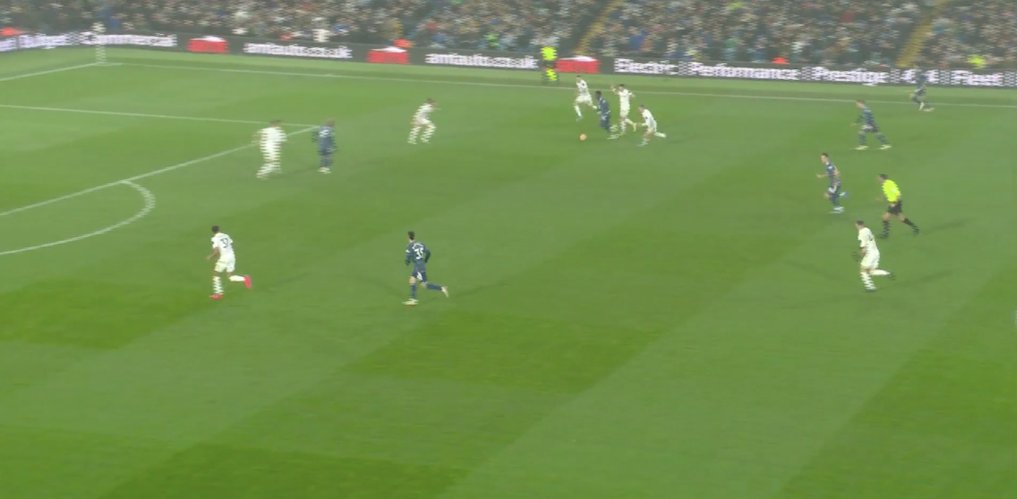 Lagging just behind are set pieces and counter-attacks. Goals as a result of quick transition after winning the ball back in their own half account for nine goals. Set pieces, including throw-ins, boasts an impressive ten goals halfway through the season, making the North Londoners well-rounded in front of goal.
Clear improvement
Arteta wants Arsenal to be in control, through building play from the back and playing on their terms without the ball via aggressive pressing.
The Gunners are married to these principles, which are designed to play proactively in defence and getting to the final third effectively with a low level of improvisation.
The past few weeks have seen a momentous improvement in goal scoring. The tactical system that has been worked on for two years now, guides the players into the final third where it's largely up to them to score — where the improvisation kicks in.
In fact, half of all goals so far this season (24 goals) have come in the last third of the season so far (8 games).
The system is increasingly understood by the team and the players are more decisive and confident in the final third. If this continues, 2022 could be a red year!