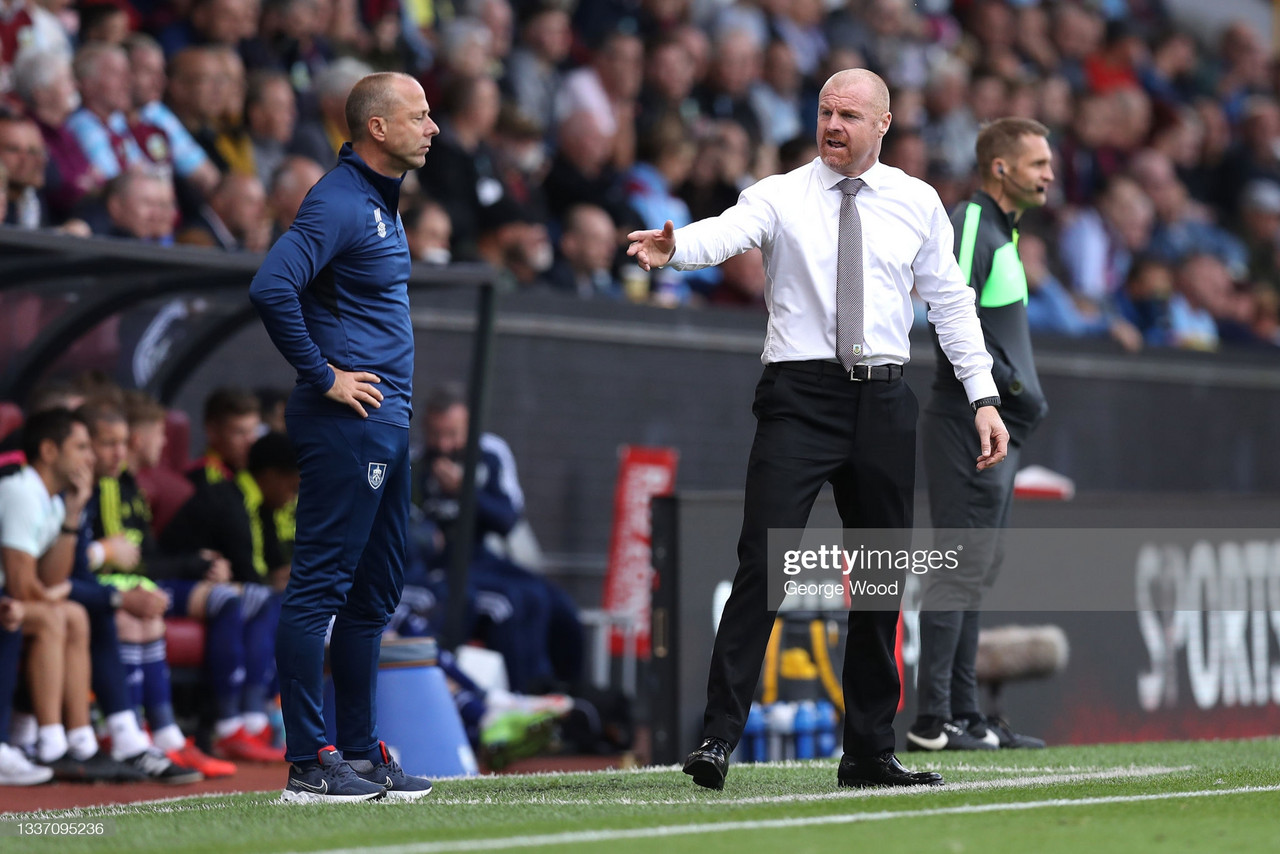 Sean Dyche has beaten off every single period of adversity during his time as Burnley manager – and there have been many moments of doom and gloom – but this could be his greatest challenge yet.
The Clarets have been a constant force in the Premier League since gaining promotion from the Championship in 2016 and many pundits have been quick to dismiss those writing them off in this particular season.
However, the standard of the top-flight has never been greater and the challenge has never been tougher. While Burnley have turned around poor form in the past, they will have to put up an almighty fight if they are to spend a seventh consecutive season in the Premier League.
Underinvestment
Alan Pace delivered one of the best transfer windows in recent memory, however, it could not make up for the years of underinvestment that came before his ownership.
Dyche worked wonders on a modest budget for many years and he took the club to 7th in a wonderful 2016-17 campaign. However, such an overachievement seemed to be taken for granted by the powers that be and the Clarets missed the opportunity to level-up their squad.
With European football on the horizon, Burnley panicked and wasted nearly £30-million on Ben Gibson, Matej Vydra and Joe Hart. Gibson barely got a kick and left unceremoniously, Hart was one of the scapegoats for Burnley's poor end to 2018, while Vydra has never managed to make himself a regular fixture in attack.
This underwhelming summer was the start of a serious decline in recruitment. Burnley actually entered the season of empty stadiums in a weaker position than they finished the previous campaign. That is unforgivable in a division that seems to be getting tougher by the year.
The East Lancashire outfit should have been relegated last season and Dyche deserves tremendous credit for steering that sinking ship to safety. Unfortunately, the reality of the past few years is starting to hit home. Pace's first summer window was a really positive one but one positive window since 2018 is simply not sustainable.
Every squad needs freshening up because things become stale. If the same players are having the same coaching sessions from the same coaches for a number of years, some of them will subconsciously lose interest.
There will be those who have eyes on other challenges while others will be happy at featuring regularly without much of a threat. Essentially, the squad loses its competitivity and standards start to slip.
Players who reach a certain age will also struggle to keep up with the fast and furious nature of the Premier League. Jack Cork, Jay Rodriguez, Ashley Barnes and Johann Berg Gudmundsson appear fall into that bracket.
A steady decline
It's worth remembering that performances up until December had – by and large – been pretty good. The effort was on show and Burnley were giving a fairly good account of themselves. Individual mistakes and a lack of luck were proving to be costly.
Unfortunately, while that struggle for points has continued, the standard of performance has dropped off. Burnley have become less purposeful on the ball and more defensive errors have surfaced. What started out as relatively fine margins have become significantly wider over recent matches.
Dyche has always built teams that collectively work towards results in a defensive and offensive capacity. Burnley teams of old would get the ball out wide and send lots of crosses into the box but their efforts to do this now feel lacking in conviction.
These type of ruts have happened over the years with Dyche. The attractiveness of the football has never been a prerequisite so, when the results aren't coming, it can be quite painful viewing for the supporters. Games can feel doubly bad.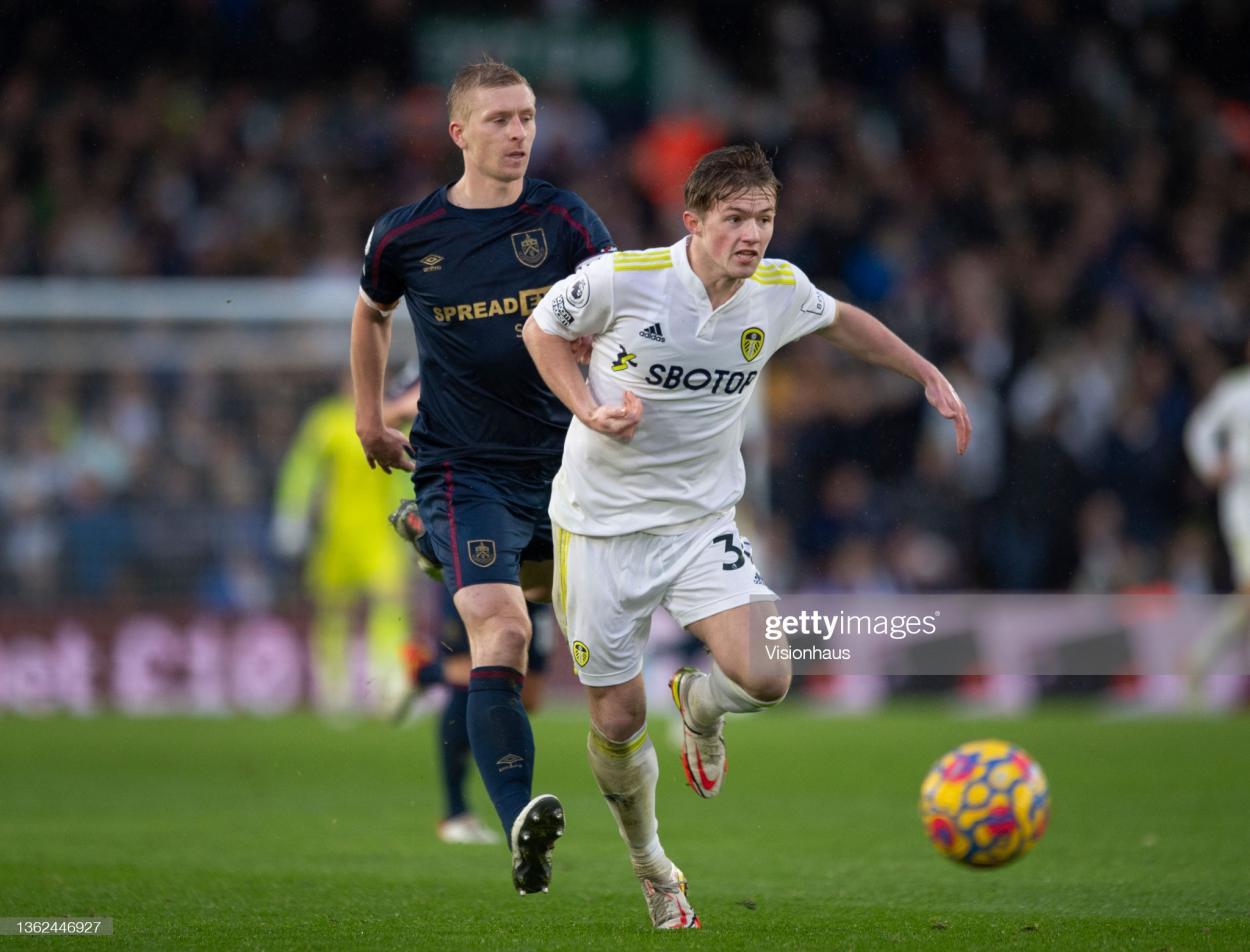 Radical change
In 2017, many people assumed that Burnley would go down with a whimper after their heavy 5-1 defeat against Everton on Boxing Day. Some people were suggesting a change of manager.
Dyche made some big calls after that game and it sparked a lengthy unbeaten run that propelled his team out of trouble.
Heaton came in for Joe Hart. Phil Bardsley replaced Matt Lowton. Dwight McNeil made his first Premier League start. Chris Wood partnered Barnes in attack as the 4-4-2 formation was brought back into the picture. A similar level of thinking needs to be looked at.
Bardsley, though 36, is a warrior and a tone setter. He isn't the most gifted but his willingness to launch into a tackle can rouse his team-mates and the club's supporters. Erik Pieters offers something similar: good, old-fashioned robustness.
Connor Roberts is another who deserves his opportunity. The Welshman has been ill over the festive period but he should be ready to go after the FA Cup weekend.
Roberts has predominantly featured as a wing-back and it could be interesting to see him feature on the wing at Turf Moor. A right side of Bardsley and Roberts could also allow Burnley to flexibly change formation in and out of possession. Bardsley could tuck in as a third centre-back and Roberts could become the right-wing-back.
Nathan Collins is also unfortunate to be missing out. The summer signing from Stoke City has been excellent when called upon but he is currently behind James Tarkowski in the pecking order.
People might raise eyebrows but something needs to be done to shift fortunes. The squad is small and it doesn't allow for too much flexibility. But there are old-heads with a no-nonsense approach to the game and new signings who deserve more opportunities to impress.
Managerial focus
When performances drop, the buck often stops with the manager of the club.
It's difficult to be too critical of Dyche when you break down the squad that he is working with: it is thin and lacking in quality. That was in evidence with the amount of times that possession was easily given away in the most recent match against Leeds United.
Dyche teams predominantly focus on shape and structure over trying to maximise attacking output by taking risks but there needs to be a higher level of quality to do that.
One suggestion has been to fit another man into the midfield. Most teams have better midfielders than Burnley and many of them play with an extra man in there – leaving the Clarets massively up against it in many matches.
A good example of this was how Burnley's midfield two managed to dominate Everton's midfield two for an hour in their match at Goodison Park. After going 1-0 down, Toffees manager Rafael Benitez brought another player into his team's midfield and the tide began to turn. Dyche left things as they were and Everton went on to win the game 3-1.
Nonetheless, the manner and the confidence of Burnley's game in the first 53 minutes or so was very impressive. Players moved the ball around with confidence and it looked to be building the foundations for the three points. The cards quickly fell down after Benitez's tactical shift, though, and Dyche was left with egg on his face.
Dyche could be more tactically flexible and he could be more open to new things, however, it's easy to see why he is stuck in his ways. Burnley have tried to be more progressive over recent times and it hasn't yielded the results.
There are limits to what the Burnley manager can achieve with the same players.
January investment
Maxwel Cornet's departure to AFCON has only heightened the need for January investment.
While Burnley have more financial power under the ownership of Pace, they will be blown out of the water by the Saudi-owned Newcastle United, their fellow relegation rivals. This makes the prospect of beating the drop seem even more precarious.
However, making a couple of sensible signings could really help Burnley's cause. After all, they are only two points away from survival with a game in hand! A winger and a central-midfielder would be the positions in most need of an upgrade and addressing those issues could make a big difference.
Oliver Norwood of Sheffield United could be an option in central-midfield. The 30-year-old grew up in Burnley and he is an honest professional with a solid passing range. He has a good experience of the Premier League and the Championship and he would help to add a bit of control in the middle of the pitch.
Out wide, Jed Wallace of Millwall is a possibility. Wallace is an all-action star who has goals, assists and dribbling in his locker. He also has an eye for a set-piece.
Burnley have a collection of proven Premier League performers so it isn't necessarily about bringing in £40-million mercurial talents. It's about acquiring players of the right attitude who will help to reinvigorate the rest of the playing squad.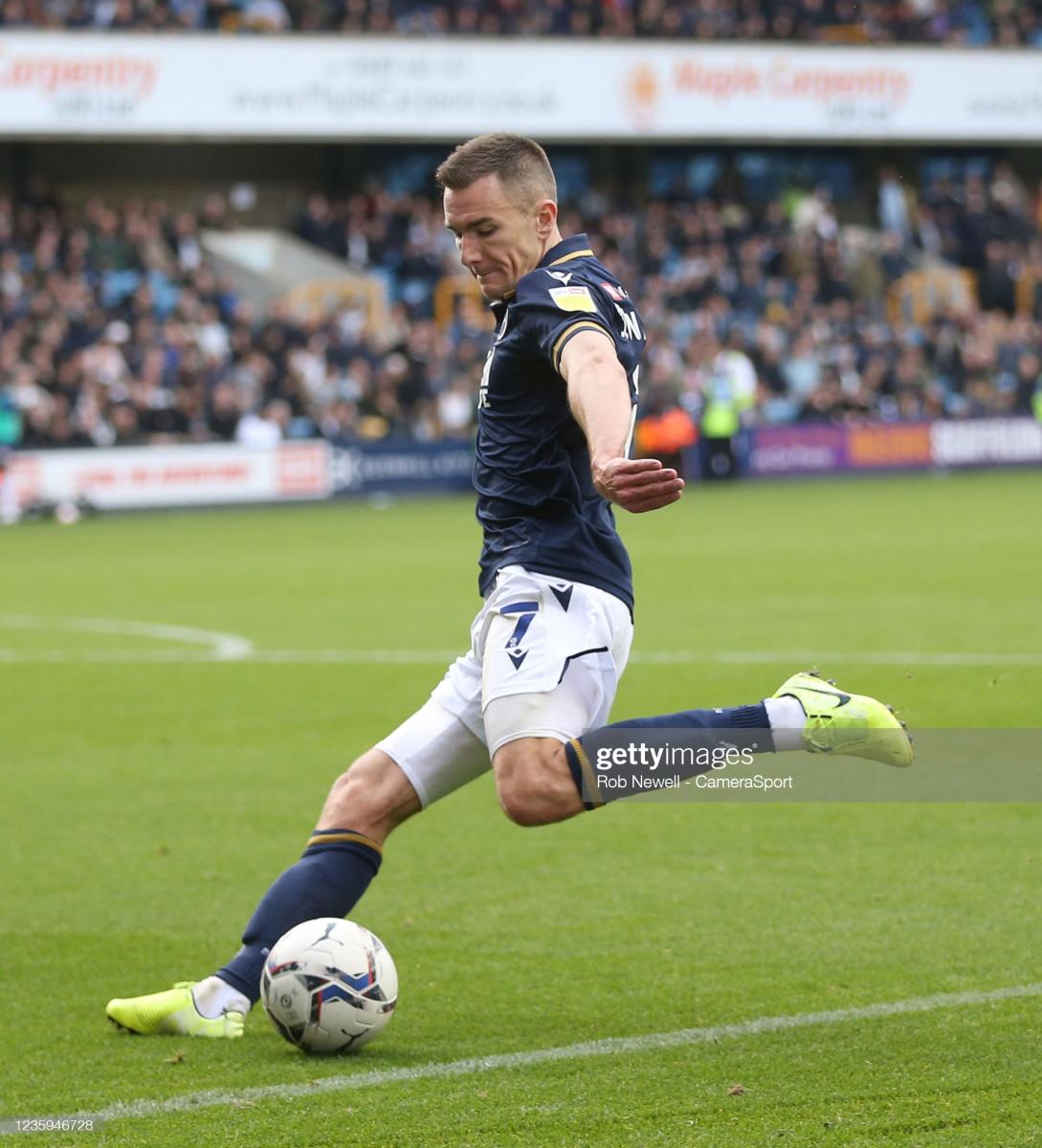 Conclusion
The problems really stem from the lack of spending between 2018 and 2020, staggering the growth of the team in a league that doesn't stop moving forward.
Solutions are a little thin on the ground at this moment in time and optimism is running scarce. Nonetheless, Sean Dyche has been a miracle worker for many years at Turf Moor and it would be churlish to give up on the great man now.