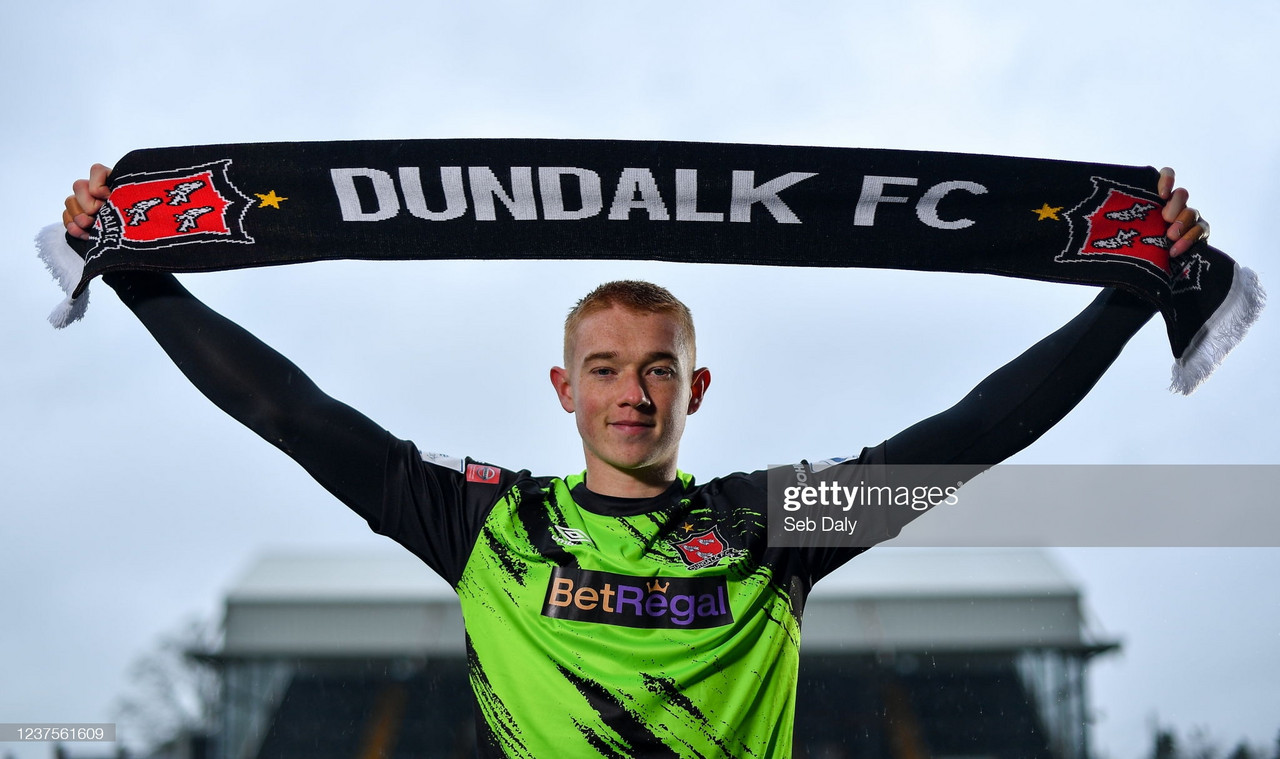 Dundalk have announced the signing of Brentford B goalkeeper, Nathan Shepperd, on an undisclosed contract.
The 21-year-old reportedly had his medical with the 14-time League of Ireland champions on Tuesday and leaves Brentford after a two-and-a-half-year stay with the club.
Shepperd joined Brentford from Swansea City in the summer of 2019 following a trial period and made an instant impact as he was named Brentford B Player of the Year in his first season.
The Wales Under-21 international has been named in the first team matchday squad just once, but has been a frequent feature for the B team, going on to captain Neil MacFarlane's side a number of times.
This season Shepperd has been in competition with Roco Rees and Ben Winterbottom, but with the arrival of Jonas Lössl on loan and Matthew Cox dropping into the B team, now is a good time for him to make his first steps into senior football.
"I really enjoyed my time at Brentford but I feel like the time is right now for me to move on and hopefully do really good things at Dundalk," he told Dundalk's club website.
Shepperd spoke to Dundalk academy graduate and former Brentford B team-mate, Val Adedokun, about his former club before moving to the Republic of Ireland.
"I spoke to Val and he was telling me about the club. He spoke very highly of Dundalk and said it would be a good move for me, I didn't really need much convincing after that. I'm buzzing and really happy to be here."
Dundalk head coach, Stephen O'Donnell, has described the goalkeeper as of a "good pedigree" and is delighted to have him in his squad for the 2022 season.
"Nathan is at a good age and has a very good pedigree. He was named captain of Brentford's B team shortly after he arrived there which shows his personality and he's a player that will fit into the squad seamlessly.
"For goalkeepers, it can be hard getting a starting point as there's only one position you can play and it can be hard to get onto the ladder so this is the next step for Nathan and we are delighted to have him."
As he said goodbye to his captain, MacFarlane was full of praise, describing him as a "leader on and off the pitch" as well as an "amazing human being".
"To see him develop with us on the pitch as well as off it as a human being has been great, he's an amazing person who will be going to a team who have been involved in European football. It will be a really good challenge for him as he continues to push on with his career."