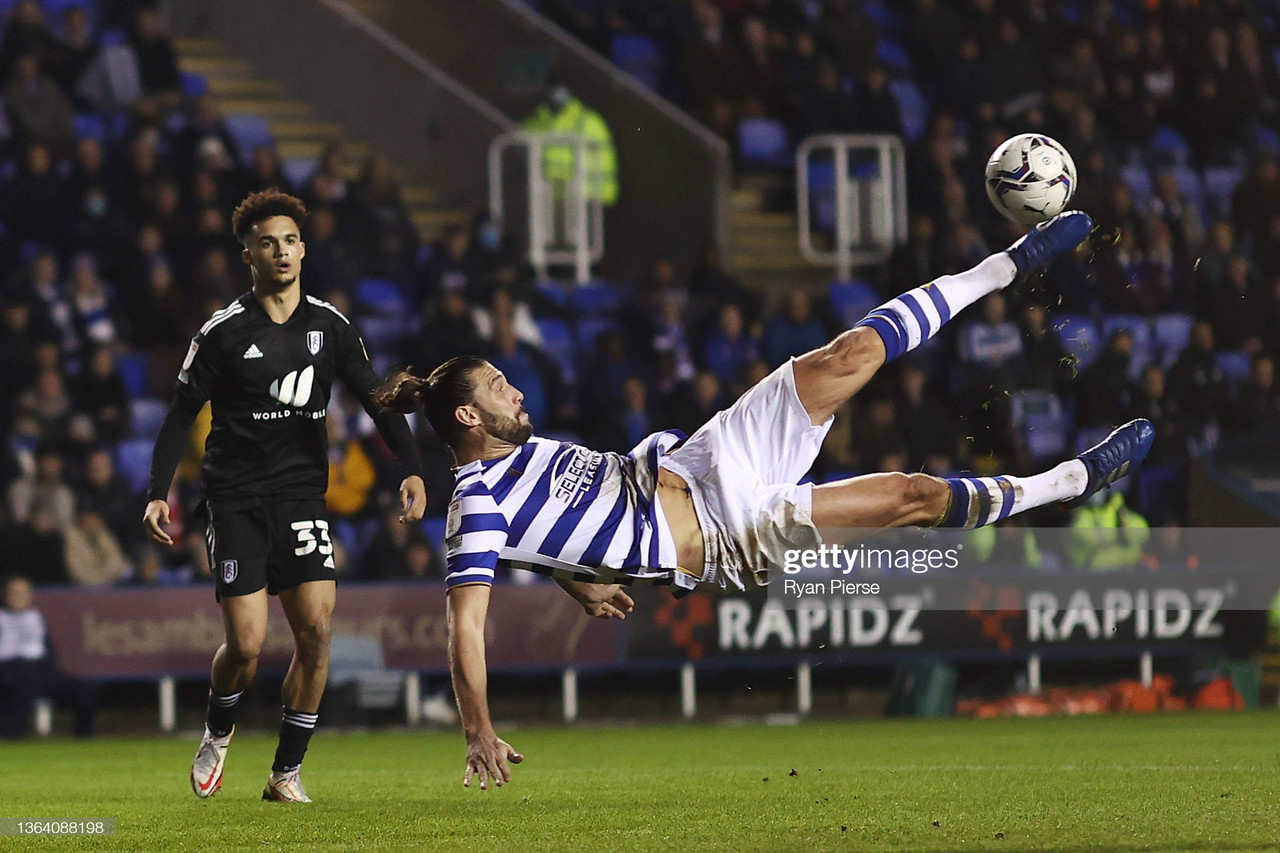 Fish and chips, salt and pepper: words that seamlessly go together. Andy Carroll and Burnley? Some would say that this move has been written in the stars for many years.
Carroll, 33, has been around the blocks for some time and he knows the Premier League inside out. He has prominently featured for Newcastle United, Liverpool and West Ham United over the years – scoring some wonderful goals during that time.
However, it hasn't all been fun and games for the former England international.
Keeping fit
Fitness has been the killer issue for Carroll. He hasn't made more than 20 league appearances in a single season since 2016-17 (27). The 2011-12 campaign was the last time Carroll appeared more than 30 times (35).
When Carroll came back to Newcastle for a second spell in 2019, it wasn't quite a second-coming for the boyhood Geordie. He struggled to keep fit and, despite making 37 appearances over two seasons, he only managed to score a singular goal.
It has been tough for Carroll since then. Last summer, he was released by Newcastle and he spent months without an employer until Reading swooped in. The Royals had been struggling near the bottom of the Championship so there was little to lose when making a move.
While his statistics are nothing ground-breaking, Carroll has managed to play the full 90 minutes in five consecutive league matches – a small but pleasing milestone. He has racked up two goals and one assist in that short period of time.
Competition
Carroll has played the final game of his short-term contract with Reading but boss Veljko Paunovic has affirmed the club's desire to extend that deal.
"Andy Carroll is somebody we must have here in order to go through this difficult period," Paunovic said.
"He showed his spirit, his fighting mentality, he never gave up and [showed] his qualities.
"The team played a lot for him in the first half. We still have to improve on that and it would be massive if he stayed.
"We made him a contract offer – the best possible - and now we await his response."
The desire of Reading to extend Carroll's contract is a clear indicator of the positive impression that he made at the Madejski Stadium, providing a ray of light in a bleak season.
Carroll had experienced wonderful career highs and sobering lows; he has felt every emotion that there is to feel. The Athletic revealed that his basic salary at Reading was a mere £1,000-a-week – a sign that this version of Carroll was ready to prove himself all over again.
A handful
Carroll has never been a predatory goal-scorer. The last time he bagged a double-figure return in the league was way back in 2010-11 – scoring 11 times for Newcastle before joining Liverpool in January and notching another two.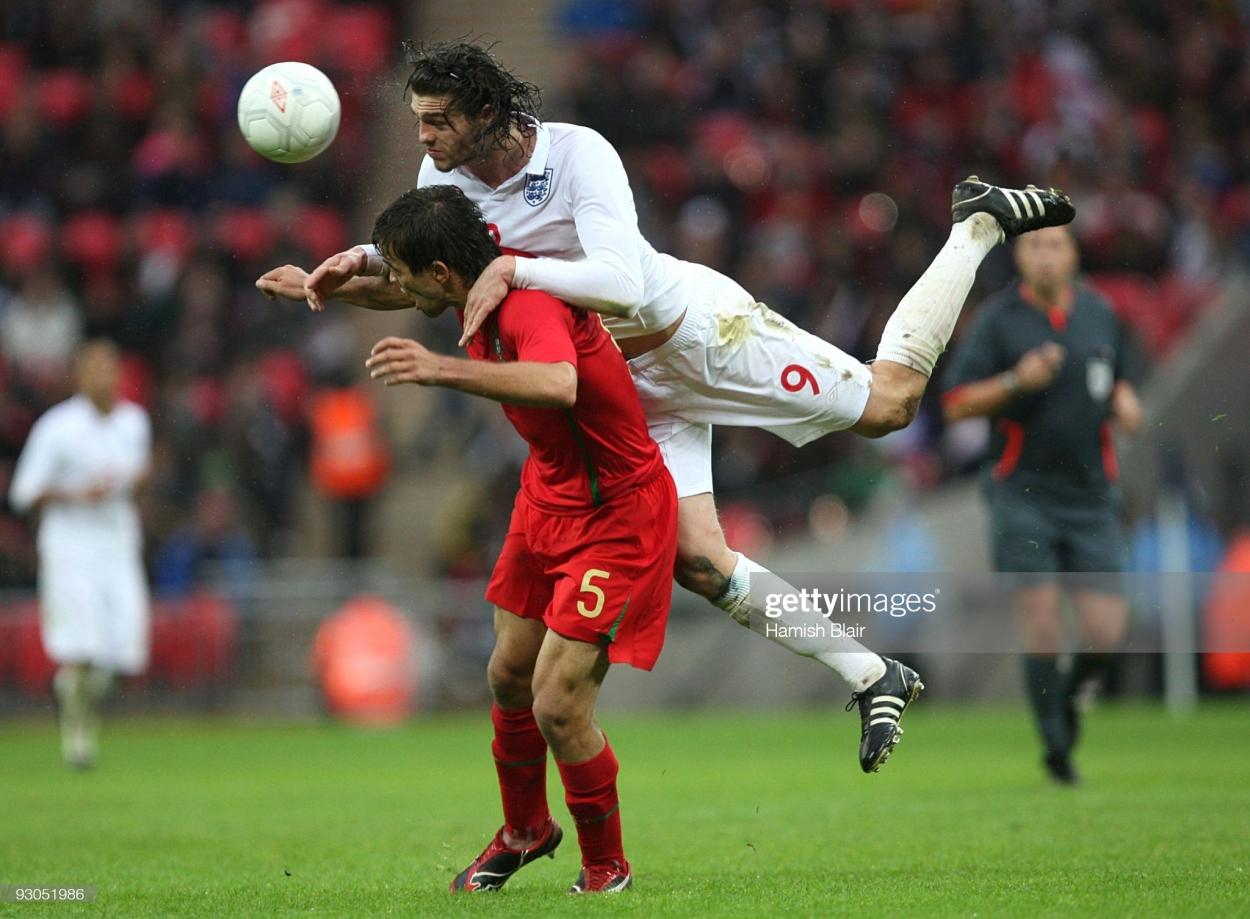 What he does bring, though, is a no-nonsense attitude and a bit of bite. Launch balls into the box and Carroll will come alive, grappling and tussling with centre-halves in an attempt to dominate the box aerially.
His heading ability is also excellent and, for a big man, Carroll is surprisingly athletic. He recently scored two of the best disallowed goals that you are every likely to see, including a stunning bicycle kick.
Being a free transfer on a presumably on a modest wage, Carroll seems like a no-brainer for Burnley. He is the type of character that manager Sean Dyche loves and the Clarets have been low on feather rufflers of late. The starting players seem to have lacked that bite.
Reality
At the same time, Burnley shouldn't see Carroll as a direct replacement for the recently departed Chris Wood.
Wood, who signed for Newcastle in a shock £25-million move, started the majority of matches for Burnley in the past few years. He was the main striker at the club and the man who Burnley looked towards for the bulk of their goals.
Carroll doesn't have Wood's relatively solid fitness record and he doesn't boast the New Zealand international's impressive statistic of registering more than 10 Premier League goals in every full season that he has played in the division.
Nonetheless, it is a move that does make a lot of sense and some Burnley supporters seem genuinely enthused by his proposed arrival. Fans shall have to wait and see if the prophecy is fulfilled!