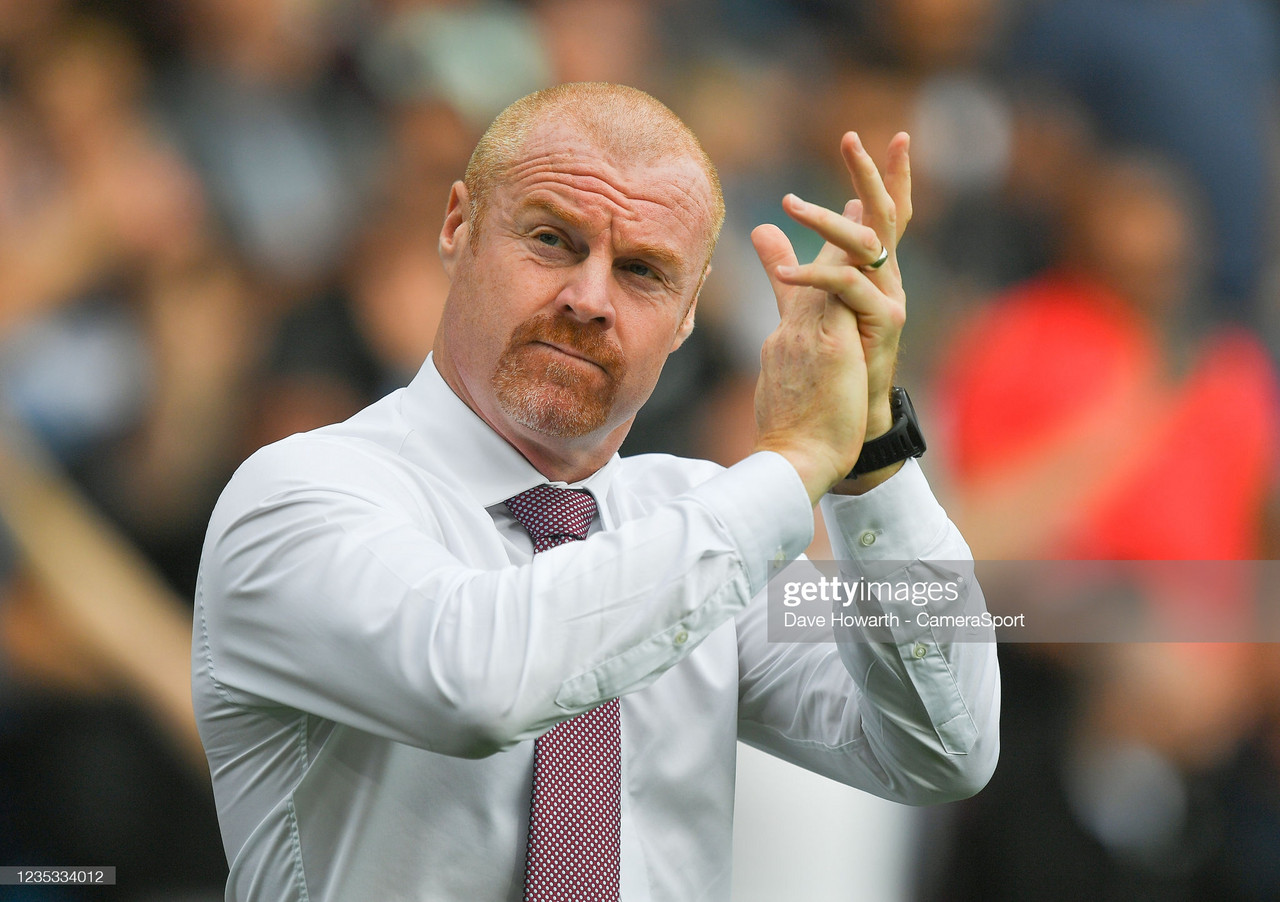 Sean Dyche confirmed that Burnley should be fine to face Arsenal, in just their first league game since January 2.
The Clarets sit bottom of the Premier League, now five points behind Norwich City in 17th, but with five games in hand on The Canaries.
After seeing their game against Watford postponed for the second time in midweek due to having just ten players available, Burnley look set to make the trip to the Emirates this weekend, to face a Gunners side who haven't played a league game since New Year's Day, but have featured three times in cup competitions since.
"We are looking healthier"
"Charlie Taylor is touch and go, Erik Pieters is back after Covid, as is Johann [Berg Gudmundsson].
"Dwight [McNeil] has been back with the group, Dale Stephens is back with the group and Connor [Roberts] is okay.
"It has been a long list but we have different people returning. We had 16 out there today, we should be fine.
"We have to try and catch the games up, they have got to be played and we hope the scheduling allows us to have an extra day in between the games."
"Always tough" at the Emirates says Dyche
"Slowly but surely they are building a squad, they are in a better place than they were earlier this season.
"It's always a tough game, going to Arsenal, they have some very, very good players.
"We will have to play well and do the right things.
"Sometimes you need a bit of fortune, the start point is for us to play well and defend well."
Striker situation makes for bleak reading
"Barnes has had a pretty long term injury, Jay Rod has been injured and has had Covid, [Matej] Vydra is still struggling with his hernia and it looks like he will need an operation.
"They have had a mix and match season.
"Rodriguez has been close to being on the teamsheet anyway and then he has had a hamstring injury, illness and Covid.
"He has a big history of playing in the Premier League so we certainly think he can operate for us.
"Off the top of my head, I don't know how many games he's played since last February but he must be due on eh!"
Dyche had his say on the financial rumours
"It is not my world, the deals that are in place and the paperwork, I don't oversee that.
"I trust in what they are telling me, I trust in what the club are trying to achieve, and I trust in the deals that have been done.
"My job is to concentrate on the football side of things although I do have a say in other things.
"We leave them to get on with the business and let them get on with the football."
Nothing to report on transfers
Dyche had nothing new to add in terms of any incomings at the club this month, reiterating that he doesn't tend to talk about transfers until they are done.
"We have to get players who can affect the group in a positive way.
"If you want like-for-like players then we want better players or certainly on the edge of the better players, otherwise there is no point.
The Clarets chief also revealed a bit more about the overseas recruitment at the club and the change in the past year.
"I think the belief in the risk and reward scenario has changed, there is more of an open minded approach as regards the risk of the finance for a foreign player, coming into Burnley and getting used to the environment.
"There is more open mindedness from the new ownership, I think I have always been quite open minded about that as well.
"In many ways the outgoing board wanted more of a safe bet feel because they wanted the finances to be safer.
"When the new ownership came in, we had already put years into more scouting, and scouting in Europe so at least we have some data, some background and some physical markers like the players being two or three years older so they may have been playing enough now where we deem them in a position to be ready.
"We have been putting things in place for a long period to be ready."
Arsenal vs Burnley is a 2pm kick-off on Sunday, January 23.