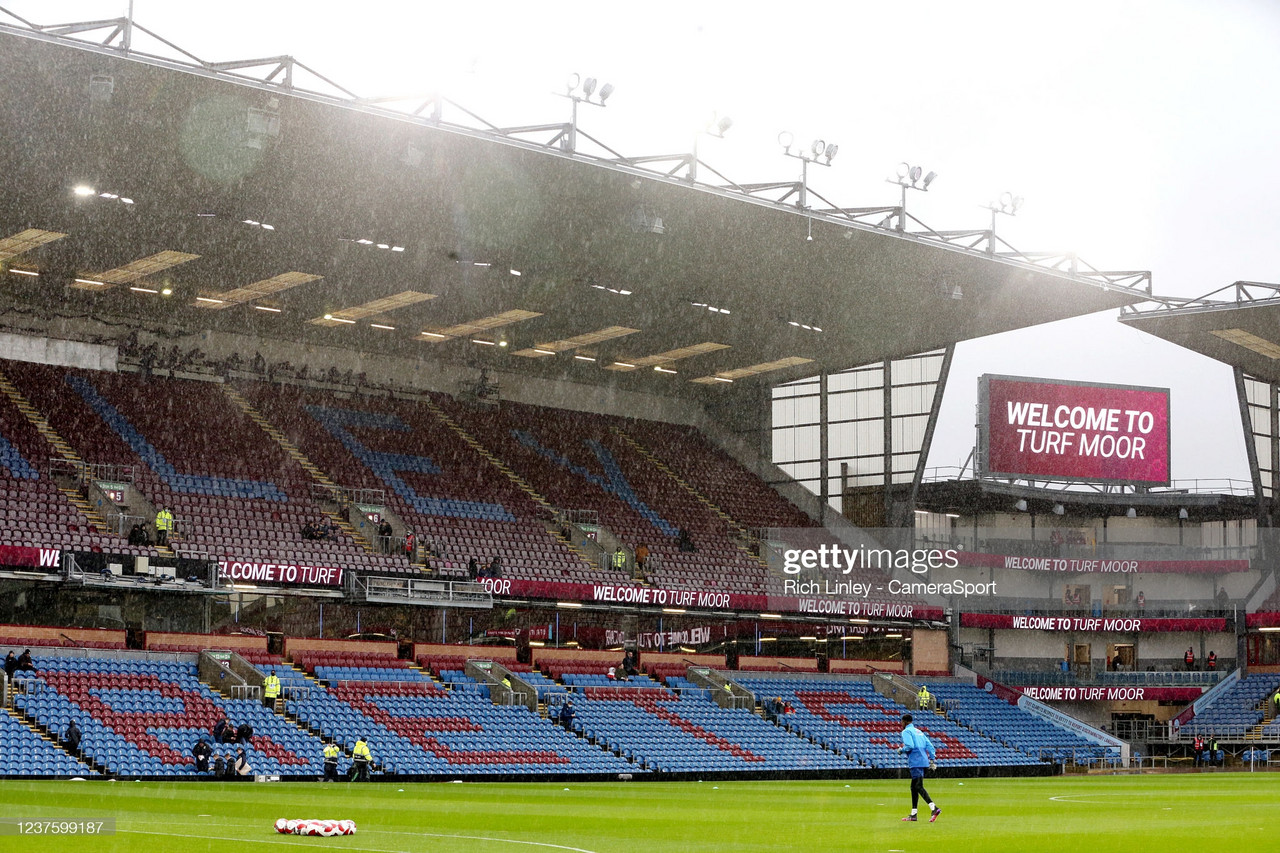 With Deadline Day just days away, Burnley are certainly a club that needs to spend before the Monday deadline.
The Clarets lost striker Chris Wood to fellow relegation rivals Newcastle at the beginning of the month and Sean Dyche will be desperate for a replacement(s).
A winger and a central midfielder are also on the shopping list and many players have been linked but we have seen some progress in developments.
Burnley chairman Alan Pace is keen to further the club's scouting network in Europe and the signs since he bought the club, is that this approach is working.
You just have to look at the signing of Maxwel Cornet who has been a revelation at Turf Moor to show that there are options in Europe and Burnley appear to be close to a couple of deals overseas.
Mislav Orsic is certainly a player that has given English clubs a lot of trouble in the Europa League over the last two seasons. The Croatian international has scored against West Ham in the competition this season and got an impressive hat-trick putting Tottenham out last season.
The Zagreb winger has been dubbed as one of the best players outside Europe's top five leagues and has been heavily linked with a move to Turf Moor in January.
The Clarets have reportedly had a £7million bid accepted by the Croatian champions with the player keen to fulfil his dream of playing in the Premier League.
A lot of Dinamo Zagreb fans have stated their feelings about the deal with many unhappy that the player is set to leave but the deal appears to be all wrapped up.
What will Orsic bring Burnley? We know that Burnley are short in wide areas with only three wingers registered to the club.
Orsic is a very talented player who has the ability to play on the wing but also behind the strikers which makes him very adaptable but with a new striker potentially on the way too, Orsic and Dwight McNeil could be just what Burnley need for that quality final ball.
This is a very smart move for Burnley with the player rumoured to be willing to drop to the Championship if the worst comes to the worst and being available for a small fee is very smart business for the board.
Transfer Rating - 8/10
Wout Weghorst (29) VFL Wolfsburg
Could be another astute piece of business from Burnley if they can get this one over the line.
6ft 6 inch giant Weghorst, would be a more than ideal replacement for Chris Wood and with Wolfsburg struggling in the Bundesliga this season, could that tempt Weghorst for a move to England?
The stats look good for Burnley with the Dutch international being the Bundesliga's second top scorer since 2018 only behind Robert Lewandowski and that goalscoring form could be pivotal for The Clarets.
Burnley are understood to be close to agreeing a £12million for the striker and the player has been reported to have been at Burnley's Barnfield Training Centre yesterday to finalise terms.
Weghorst's aerial ability could provide serious threats to Premier League defences and if McNeil can find his wand of a left foot and the potential arrival of Mislav Orsic just around the corner, Burnley's attacking lineup certainly could be looking a lot different.
This would be a fantastic signing for Burnley if they can pull it off and a strike force with Weghorst and Maxwel Cornet could be the key to keep them in the division.
Transfer Rating - 9/10
This is a link that doesn't seem to be going away this January window. The Clarets have been reportedly linked with a loan move for former Arsenal midfielder Aaron Ramsey but there seems some complications with this deal.
Ramsey has apparently turned down a move to Turf Moor early in the window but Burnley seem to have not given up on this deal but it's leaving it very late.
The structure of the deal would be very difficult with Ramsey's high wage at Juventus but Massimiliano Allegri has said that the Welsh international is surplus to requirements in Turin.
It has been reported that it would cost too much for Ramsey's wages but Burnley are said to be open to paying a higher loan fee to get this deal done although rumours have quietened down.
What would Ramsey bring to Burnley and how could he be persuaded? Well one thing that Ramsey would bring is Premier League experience and Burnley need that figure in the dressing room and with Welsh links to Conor Roberts and Wayne Hennessey, it's never say never?
It has the potential to be a good deal but his lack of football could be a deal breaker and the fact his wages are through the roof for a club with the finances of Burnley.
Transfer Rating - 6/10
What we can determine is that Burnley are certainly trying to strengthen from overseas and the intent being shown is promising for Clarets' supporters.
It could be a vital couple of days behind the scenes at Turf Moor which could potentially make or break Burnley's season and be the difference between Premier League and Championship football next season.