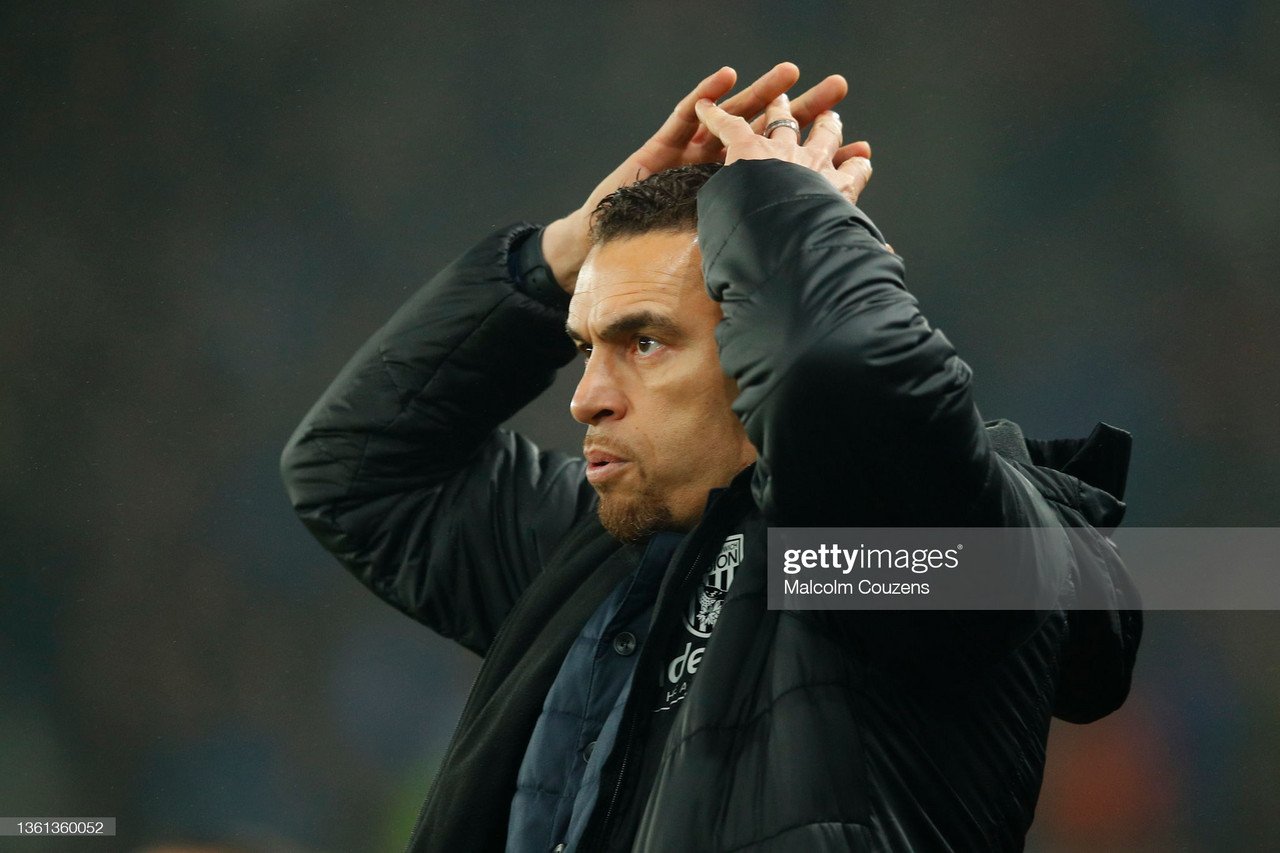 Valerien Ismael has left his position as West Bromwich Albion head coach after only seven months in charge.
Assistant head coach Adam Murray's stay at The Hawthorns has also come to an end in tandem with Ismael.
Meanwhile, former Newcastle United, Birmingham City and Aston Villa manager Steve Bruce is reportedly due to become the new boss on an interim basis.
The Frenchman joined the club on a four-and-a-half-year deal following a brave play-off push last season with Barnsley.
His previous managerial experience came with clubs such as LASK, Wolfsburg and FC Nurnberg.
Deemed to be a crucial part of a 'long-term' vision implemented by the Albion board, the ex-pro-defender would aim to get his side working to a high-pressing, intense style of play.
His philosophy was integrated into the playing squad quickly, beginning the EFL Championship campaign with a thrilling 2-2 draw with AFC Bournemouth.
However, following a rapid adventure out of the blocks Ismael's unorthodox brand of football soon came under criticism, and as results began to fade - so did fans' patience.
A bittersweet beginning to the stage began to turn sour, with recent scenes meaning West Brom supporters became quick to demonstrate their frustrations, throwing both a flare and a stadium seat onto the pitch during their defeat to Millwall.
The former Bayern Munich, Crystal Palace and Strasbourg centre-back's stubbornness quickly came under fire as results petered out.
Failing to divert from his ritualic 3-4-3 at any point during his reign, his lack of in-game tweaks in the system led fans to believe that he may be slightly out of his depth.
Coupled with dressing room matters involving Robert Snodgrass, Sam Johnstone and Jordan Hugill, back to back 2-0 defeats meant his days were numbered.
After a squad break which meant Ismael went to Germany to visit his family, he was due to take training on Wednesday morning but as a result of board discussions, it was decided that they would part ways with the manager.
In the wake of the ultimate failure of Ismael's appointment, there also came with that a reshuffle in the hierarchy at the club.
Formerly a consultant to the board, Ron Gourlay was named as the club's new CEO, as the previous holder of that title, Xu Ke was promptly moved on.
Speaking to WBA.co.uk the new man at the helm had this to say:
Gourlay said: "I am proud and honoured to be named Chief Executive Officer of this historic football club. I am aware of the issues we currently face, but I am not one to shy away from a challenge, and I am confident that by making both positive and necessary changes we will, in time, have the club back on track.
"During my short time here as a consultant, I have seen and felt the disconnect between the club and its supporters and I will work tirelessly to rectify that. Open dialogue with fans will play a key part in rebuilding trust and I intend to communicate with supporters and the media on a regular basis."
Meanwhile controlling shareholder Guochuan Lai moved into the position of chairman in place of Li Piyue.
Bruce set for managerial appointment
Most recently Newcastle manager, he's likely to become the new boss on a short-term deal.
The 61-year-old has produced two promotions, a play-off final and an FA Cup final throughout his managerial career, spanning a total of 23 years.
He may not be a typically stylistic option, but his nature of steadying the ship could be a pivotal asset to a currently jumbled squad.
Providing stability is currently the calling card for the next manager and Bruce is potent in that department.
It was never likely to be another risky appointment after bringing in Ismael, which in itself was such a fearful move both financially and results-wise.
Reuniting with new signing Andy Carroll in the second tier could certainly be a sight to behold, but one thing's for sure, there's a huge job to be done at the Baggies.