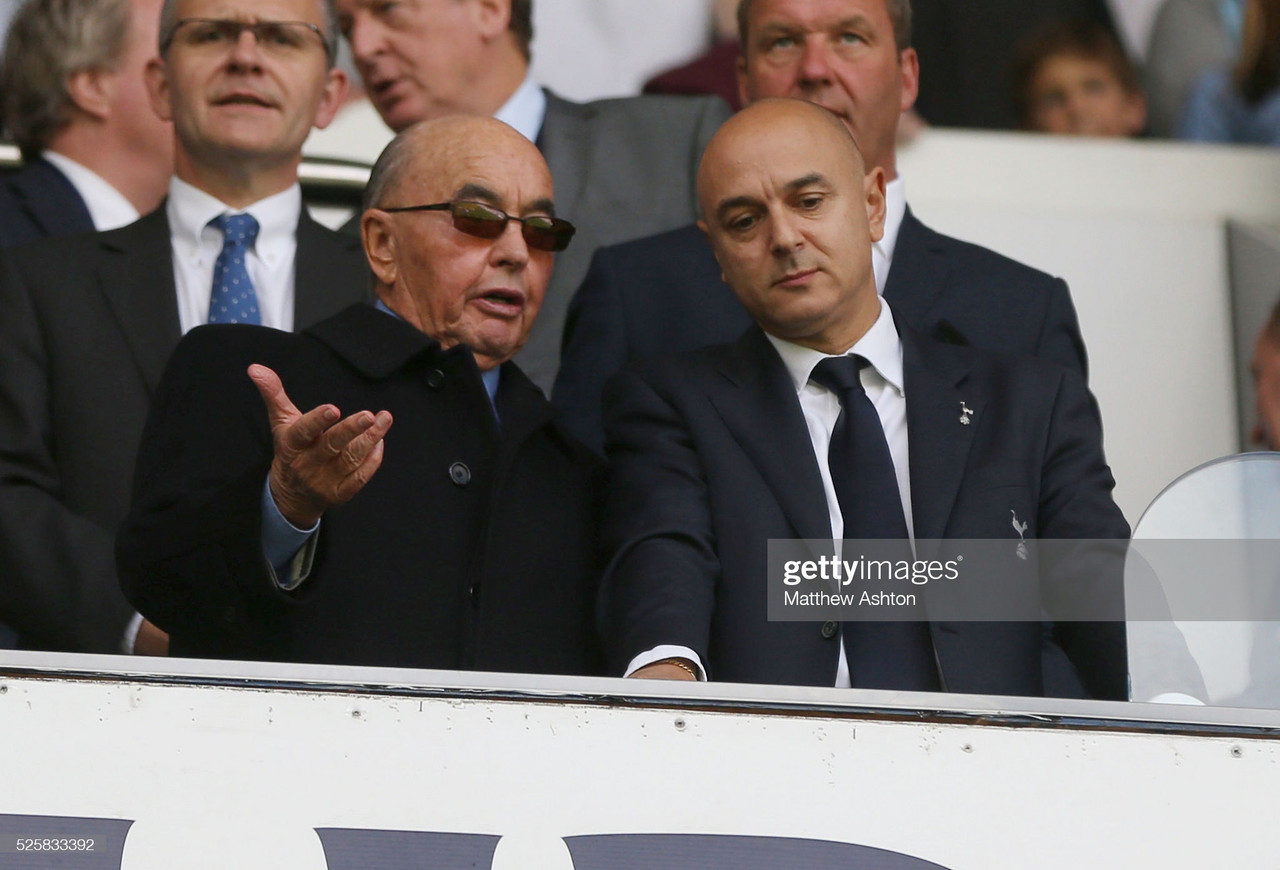 Reports have emerged that Tottenham Hotspur have rejected a takeover bid worth £3bn by a Special Purpose Acquisition Company (SPAC) according to Duncan Castles.
The bid is believed to have been lodged by Los Angeles Media Fund (LAMF) global ventures, a Los Angeles based SPAC that are reportedly looking to purchase a European football team.
The group is chaired by Jeffery Soros, the nephew of George Soros, who was famed for his huge short selling during what is known as 'black Wednesday' of September 1992.
The NASDAQ listed investment fund was founded by Simon Horsman and they have already dipped their toe in the world of sports investing by adding 'Beyond Athlete Management' to their portfolio of companies.
The company raised over $250m in their initial public offering which was oversubscribed and are confident of raising enough money to purchase one of Europe's big clubs with Tottenham being the side they have their sights set on. The huge £3bn bid, which matches ENIC's valuation of the club, is a big statement of ambition.
Why was the bid rejected?
So, if the bid matches ENIC's valuation of the club, why was it not accepted? It is reported that the club did not want to be listed on the stock exchange.
Such an action would involve a dramatic change in how the value of the club is determined, with the general market having an influence rather than the value being exclusively determined by the price ENIC or any owners put on the club.
There are also murmurings that Daniel Levy would like to stay on as chairman of the club if and when ENIC sell and this may be something that was not offered in the deal by LAMF.
The current owners hugely divide opinion within the fanbase, however, it is hard to argue against the idea that the club is not massively more valuable thanks to the work of Daniel Levy and ENIC since they initially purchased a 22% share of Tottenham in 2000.
ENIC and Daniel Levy have come under heavy criticism in recent times by fans for a perceived lack of investment in the transfer market as well as the attempt to join the European Super League just 10 months ago.
These combined, sparked a protest against the clubs owners prior to the home match against Southampton last season.
According to sources that have spoken with The Athletic, ENIC has "built up Tottenham in order to one day sell it."
It is believed that the preferred sale method of Joe Lewis and Daniel Levy would be an investor purchasing an initial minority stake in the club and gradually buying more until they own the majority rather than an outright sale.
Tottenham have also recently hosted Forrest Li, a Singaporean entrepreneur, with Daniel Levy giving him a tour of both the stadium and the training ground as well as putting Li up at the lodge, the hotel built into Hotspur way.
Though both Li and ENIC denied that this was related to potential investment from the Singaporean, no other potential investor has received such treatment in the past. It is however believed, that Joe Lewis and Daniel Levy are more open to selling now than they ever have been.
If ENIC have been building up Tottenham's value in order to one day sell, it is hard to see, now that the club has a new top of the range training ground, a world-class stadium that reportedly brings in £6m of revenue each game and a squad worth exponentially more than it was in 2000, what more they could do to increase the club's value to make a larger profit when selling.