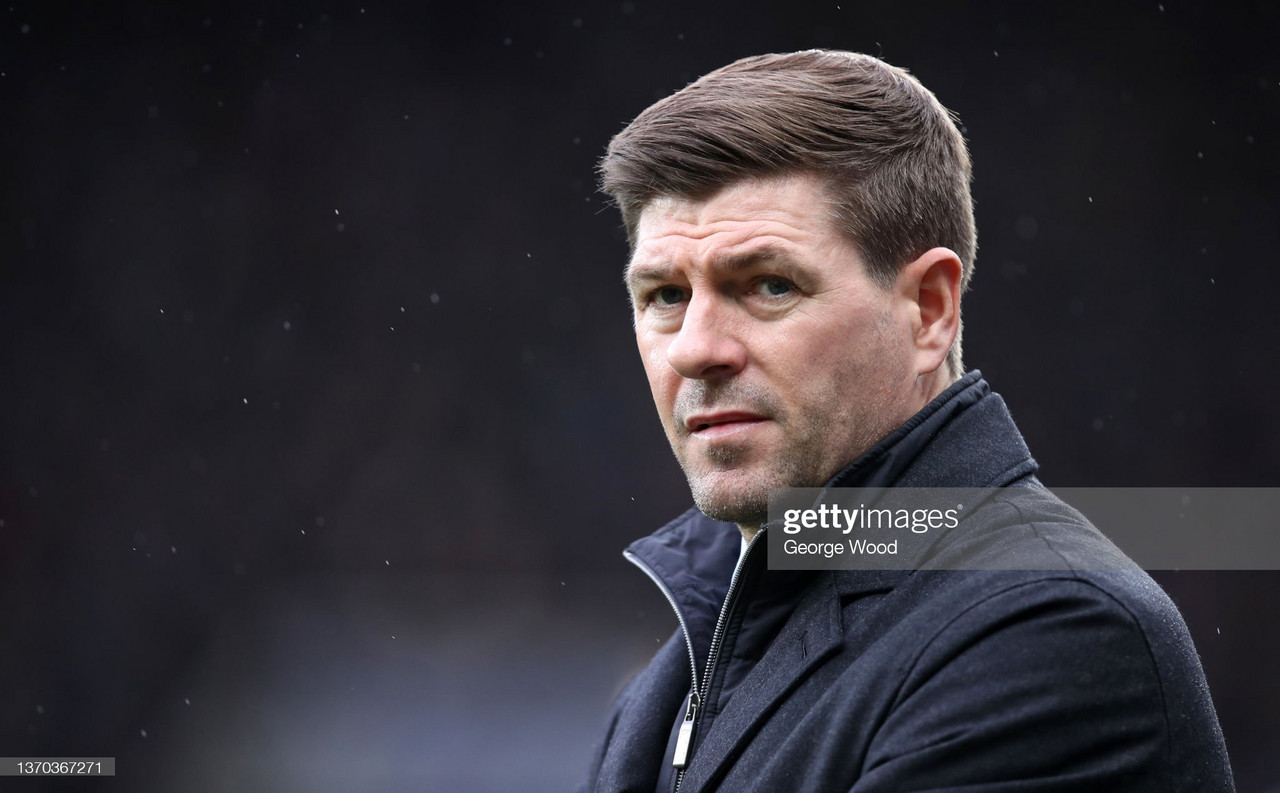 Aston Villa manager Steven Gerrard says that his side's narrow one-nil defeat to struggling Newcastle United resembled a 'really bad day' at the office.
Kieran Trippier's free-kick on 35 minutes was enough to condemn Villa to defeat, meaning they failed to break into the Premier League's top 10 – something which would've been possible with a win – as a result.
A furious Gerrard said in his post-match press conference: "It was a really bad day for us.
"I was surprised with the performance that we gave. There were no signs of that, certainly in the preparation.
"We didn't deserve anything out of the game given the level of performance that we give.
"That's clear to me and some changes in the team need to happen as well."
Newcastle didn't have to 'play ever so well' to win
Villa's shortcomings in this game boosted Newcastle's hopes of survival this season, with the win for Eddie Howe's side increasing their gap above the relegation zone to four points.
Gerrard insisted that his side were the masters of their own downfall this afternoon, and made their opposition's lives easy.
He said: "I don't think Newcastle had to play ever so well to beat us. That's a big frustration as well.
"Obviously, the goal we conceded is poor from our point of view and our set-plays, for and against, were poor today so, in a lot of ways we were way off it."
'We've got to be careful that we don't get dragged down'
Although Villa are currently sat in a relatively comfortable position in the league table – a whole 10 points clear of the drop zone – Gerrard is still fearful that his side could be sucked into a survival fight.
"We've got to be careful that we don't get dragged down," he said.
"We've got to have a purpose for every single game.
"Today, when we started, the players didn't show any urgency until half-time.
"We've got a lot of work to do in a short space of time. The players know they were nowhere near it today."
On lengthy VAR call
VAR denied Ollie Watkins of an equalising goal when the officials at Stockley Park deemed that the England forward was standing in an offside position – a very tight offside position at that.
When Gerrard was asked for his thoughts on the lengthy time it took for a decision to be made, he said: "I think VAR have taken a long time to make a decision. That tells you it's extremely close.
"Sometimes you perform to a level away from home where you make your own luck but I don't think our level was anywhere near it today so we got what we deserved from this game.
"We have no complaints with the outcome.
"It might have been different had it went in our favour but we'd be clutching at straws if we're pointing fingers towards VAR."