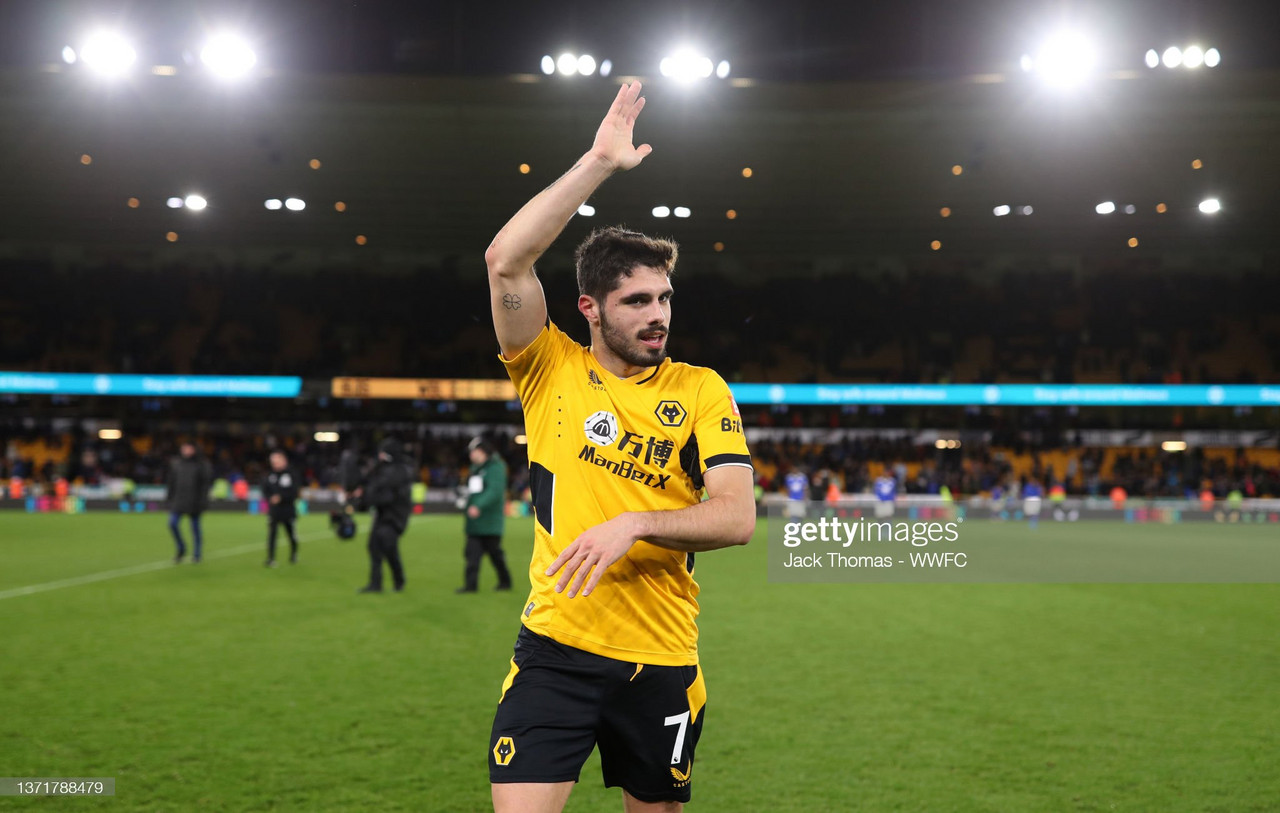 Pedro Neto has called his comeback to action "unbelievable" after he put on a Wolves shirt for the first time since April.
The winger replaced Daniel Podence in the 81st minute and was welcomed with a standing ovation by the 31,000 Wanderers supporters' as they beat Leicester City 2-1.
It marked a landmark for Bruno Lage's side for the first time all first-team players are fully fit and available going into the final months of the season.
Speaking to the Express and Star Wolves correspondent Liam Keen, Neto said: "It was unbelievable.
"It gave me goosebumps. 10 months after some difficult times I am finally back.
"The best scenario, it was at home and an even better scenario would have been with a goal, but I am very happy to be back and to hear the stadium singing my name was unbelievable."
"I will never change"
The 21-year-old helped Wolves hold onto a valuable three points against the FA Cup champions on Sunday, missing a chance to add to the scoring in injury time when Kasper Schmeichel was out of his goal.
But Neto admitted he was a little tired as he got closer to the empty Leicester net. He said: "In my head, I always had the mentality of going for goal.
'It was my first minutes back and I will be honest, I was a little bit tired.
"I only saw Schmeichel was out of the goal when he ran past me when I was running with the ball, so I then thought, I should shoot.
"I tried but I was a little bit tired."
Despite suffering a serious knee injury, Neto's confidence on the ball and work rate when called upon seemed like he hadn't missed nearly a year.
With Lage guiding the West Midlands side to seventh in the Premier League and on course to return to European football, Neto discussed the timing of his return.
"I am here to help the team," Neto continued.
"The team is doing really well and our mentality is to keep doing better, and better and better.
"We are improving and I am back to help the team."