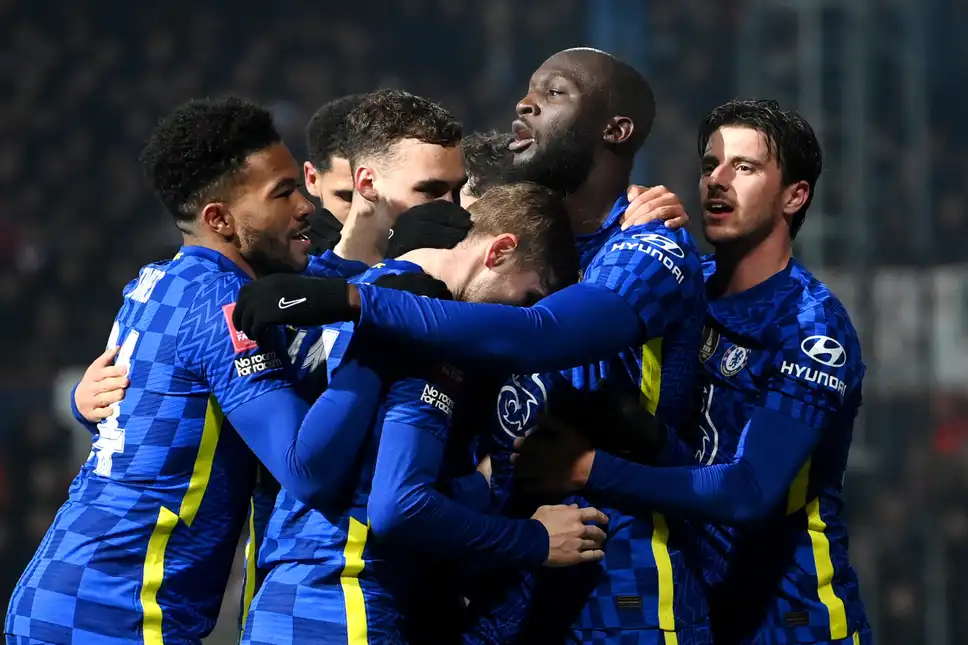 After Sunday's heartache of conceding the Carabao Cup Final to Liverpool in a marathon penalty shootout, it would've been in Thomas Tuchel's best interests to get back to winning ways in a bid to achieve another Wembley visit.
His side did just that as they came from behind twice to overcome a highflying and very resolute Luton Town side that had lost two out of thirteen games so far in this calendar year.
Goals from Saul Niguez, Timo Werner and Romelu Lukaku guided the World Champions into the hat for the Quarter Final draw.
The Chelsea boss was proud of his sides efforts to reach the quarter final having to cope with a quick turnaround from Sunday's Carabao Cup Final: "We had one day to turnaround, there was a lot of players out. Some noise around the day and the club so not so easy to focus but we did well I think."
Werner showing what he's all about
After not starting any of Chelsea's last ten games, Chelsea's visit to Kenilworth Road was a perfect opportunity for Timo Werner to show Tuchel why he should start more often.
He hasn't done his chances any harm after contributing to all three goals the Blues scored on the night.
The German International provided two assists for Saul and Lukaku either side of a delightful goal of his own, where he plucked a Ruben Loftus-Cheek pass from the sky before calmly slotting past Harry Isted.
Tuchel was full of praise for the German and Lukaku's contributions against Luton in his press conference.
He said: 'That's why they have to play in these matches. Every match we play is the most important. That's why they are on the pitch. It's good that they score."
It's safe to say many Chelsea fans were surprised to say the least when they saw Ruben Loftus-Cheek was starting in Chelsea's back three. Even the player was himself.
The midfielder said: "It came as a surprise for me – I found out the day before that I may have to do a job there.
"I still tried to bring my qualities to the game, but I really enjoyed it."
The England International impressed at centre back and capped off a very solid defensive performance with a wonderful assist to Timo Werner to spark a Chelsea comeback.
Calm on the ball. Strong in the air. And not afraid to get throw his body on the line. A brilliant centre back performance from Loftus-Cheek.