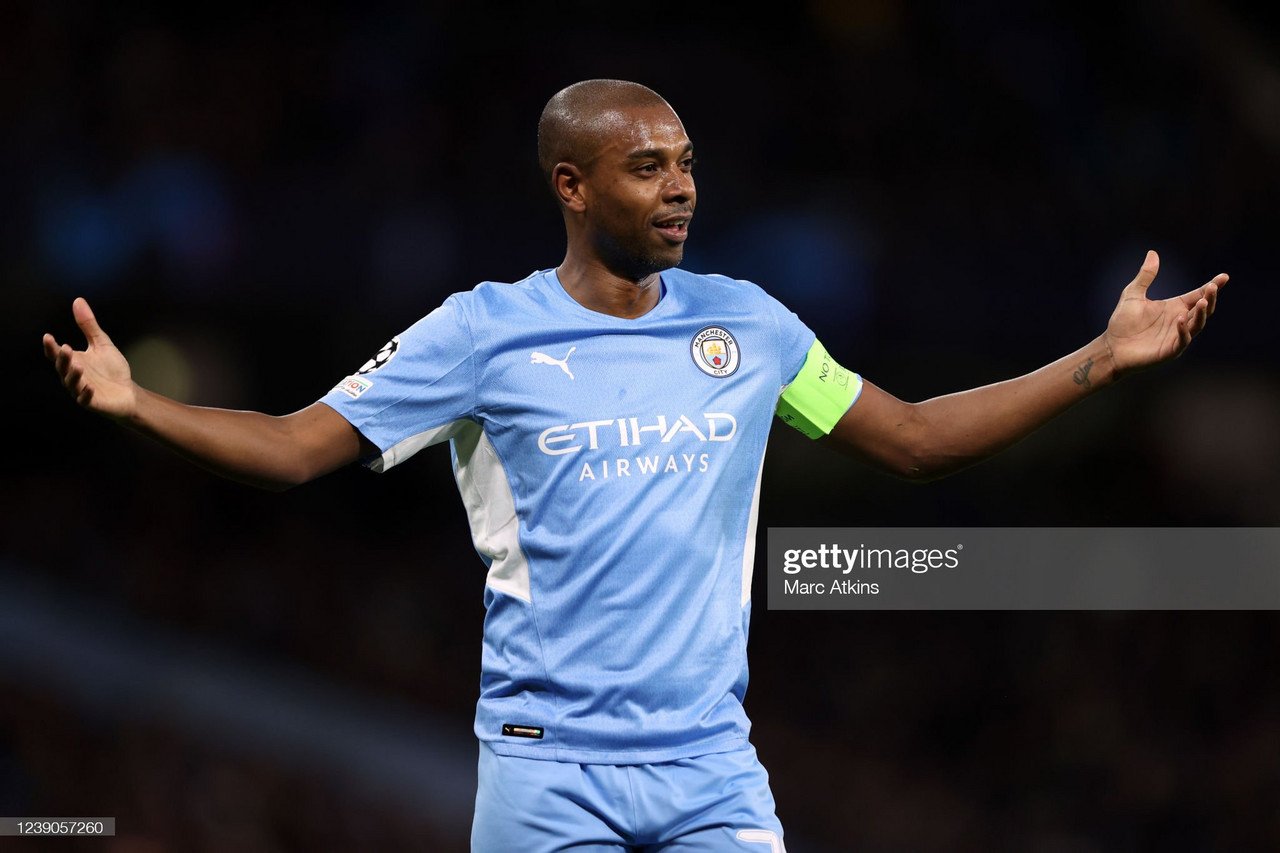 Fernandinho has been one of the Premier League's greatest holding midfielders over the last decade. In fact, he's been one of the greatest Premier League holding midfielders ever.
But, at 36-years-old, the Brazilian's time at the top of the game is starting to run out, although he has proven on more than one occassion that he is still capable of stepping up when his side needs him.
Manchester City's captain rolled back the years with a stellar midfield display in their goalless draw with Sporting Lisbon on Wednesday night, one which earned him yet another Man of the Match award.
Fernandinho signed a year contract extension prior to the start of the 2021/22 campaign, but last night's showing was yet another key indicator of why Pep Guardiola can't afford to let his captain leave just yet.
Experience
There is no player in Manchester City's squad with more Premier League experience than Fernandinho.
The Brazilian arrived at the club prior to the 2013/14 season, and has been a mainstay in the side ever since.
He has made 258 Premier League appearances to date, as well as 100 Champions League appearances and 20 apiece in the FA Cup and League Cup.
Manchester City have already lost a number of experienced players from the dressing room in recent years, including the likes of Sergio Aguero, David Silva and Vincent Kompany.
With a host of young talent coming through the ranks, including Champions League debutants James McAtee, Josh Wilson-Esbrand and Conrad Egan-Riley, the Citizens will be keen to ensure that they have an experienced mentor to help them make the transition from youth football to senior football. Fernandinho is the man for the job.
Ability
He may lack a yard of pace compared to what he had in his heyday, but Fernandinho is still an incredibly gifted footballer.
There is little chance of Fernandinho becoming a first team regular at the club again, the fine performances of Rodri have all but closed the door on that possibility, but with a heavy fixture schedule almost guaranteed for Guardiola's side, the Brazilian will still get his fair share of action.
At 36 years of age, it seems unlikely the Fernandinho will get a starting berth at any other big European club, so if his minutes are going to be limited wherever he plays, it seems strange for him to go anywhere else.
Coaching Role
Finally, Fernandinho has been tipped to step into a coaching role at the club once his playing days are over.
By all means, Fernandinho could seek a move away from the club and then return upon retirement, no senior figure at Manchester City would be opposed to that option.
However no other clubs have the greatest manager in world football at their disposal. Learning from Pep Guardiola will be key to Fernandinho's progression as a coach. Who knows, he could even take the reins from his boss once the Spaniard calls it a day in East Manchester.