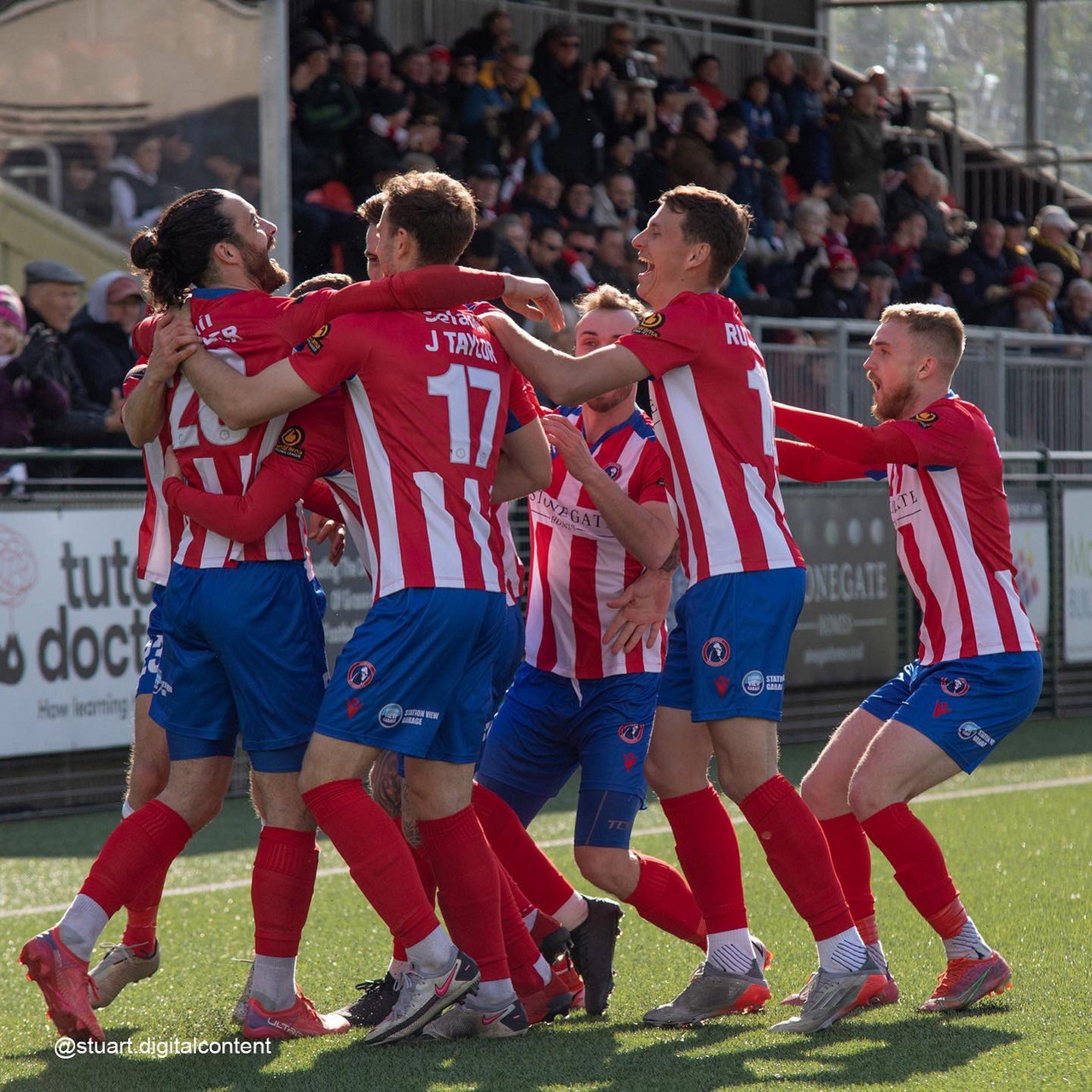 Dorking Wanderers navigated a potentially problematic game with commendable simplicity as they produced a goal-laden exhibition of fluid attacking football to thump Slough Town 5-0 at their Meadowbank fortress.
It reaffirmed the title-challenging credentials that had been undermined by a poor run of form in the preceding weeks, although the gap beneath leaders Maidstone remains unchanged due to them defeating Havant & Waterlooville 4-0 at home. Yet all Dorking can do is take care of their own business and they did so exceptionally here.
On a day where the weather fluctuated between the extremes of glistening sunlight and brief snowy intervals, one constant was the domination from Marc White's side which persisted from the very first minute, when the superb Jimmy Muitt struck an instant opener to set the tone for the rout that would follow.
Receiving the ball on the left-hand flank, Muitt ran ominously at a retreating backline before shaping inside and curling a precise effort into the far corner. Such was it's quality that few would believe he had only scored a solitary league goal beforehand.
Resuming the theme of non-prolific players finding the net, then came a powerful finish from Isaac Philpot inside the area after a scruffy clearance fell kindly for him. Nine minutes gone and virtually game over already.
Dorking were in no mood to settle for what they had and immediately sensed blood, typical of a team that were verging on a season tally of 80 league goals that was far beyond anybody else.
However, they missed a golden opportunity to edge closer when Luke Moore dragged a penalty kick wastefully wide after the relentlessly dangerous Rutherford was caught by the keeper's trailing leg while attempting to round him.
Muitt then curled wide from a one-on-one as Wanderers had to settle for a mere two-goal cushion at the interval, but they quickly made amends by netting three times in just ten minutes upon the game's resumption to leave Slough shell-shocked.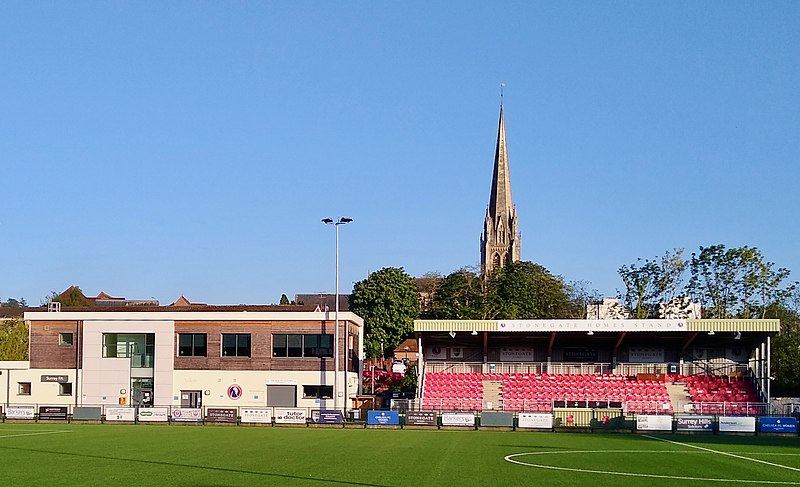 Once again they found the net within seconds of the half starting, an inswinging Moore corner insufficiently cleared and drifting into the direction of Dan Gallagher, who struck a thunderous effort beyond helpless Jonathan North in the Rebels goal.
Barely had his side kicked off when North was retrieving the ball from his net again and it was alarmingly easy, with Wes Fogden manoevering beyond several feeble challenges before poking through for Rutherford to coolly dispatch his 22nd of the campaign.
It'd be his last contribution throughout the afternoon as he was swiftly replaced by Jason Prior, who returned to the Meadowbank pitch for the first time in several weeks having been sidelined with a broken collarbone, and it would prove a dream return to action when he was immediately gifted a tap-in.
James McShane let fly from distance a piledriver too vicious for North to handle as the keeper calamitously tipped it towards his own net. His fortune at seeing the ball roll against the post was very brief due to an alert Prior swiftly arriving to belt it home from practically the goal line.
Several further opportunities would ensue but no further alterations to the scoreline, as the hosts enjoyed a perfect return to winning ways infront of a healthy crowd totalling almost 1300 at Meadowbank, both aspects leaving manager Marc White delighted.
Jimmy Muitt (Dorking Wanderers) | Anybody searching for a prototype quality winger's performance across the division would do well to find one better than this, brilliant directness and energy epitomised by an impressive opener.
DORKING WANDERERS: Dan Lincoln, Bobby-Joe Taylor, Dan Gallagher, Isaac Philpot, Niall McManus, Luke Moore, Josh Taylor (Davide Rodari 62'), Wes Fogden, Jimmy Muitt, James McShane, Alfie Rutherford (Jason Prior 53')
SLOUGH TOWN: Jonathan North, Freddie Grant, Edon Pruti, Lee Togwell, Sean Fraser, Scott Davies, George Hunt, Matt Lench (Ben Harris), Aaron Kuhl, Kurtis Cumberbatch (Eitel Goueth 66'), Imran Kayani (Alfie Anderson 82')
Referee: Kirsty Dowle | Attendance: 1278