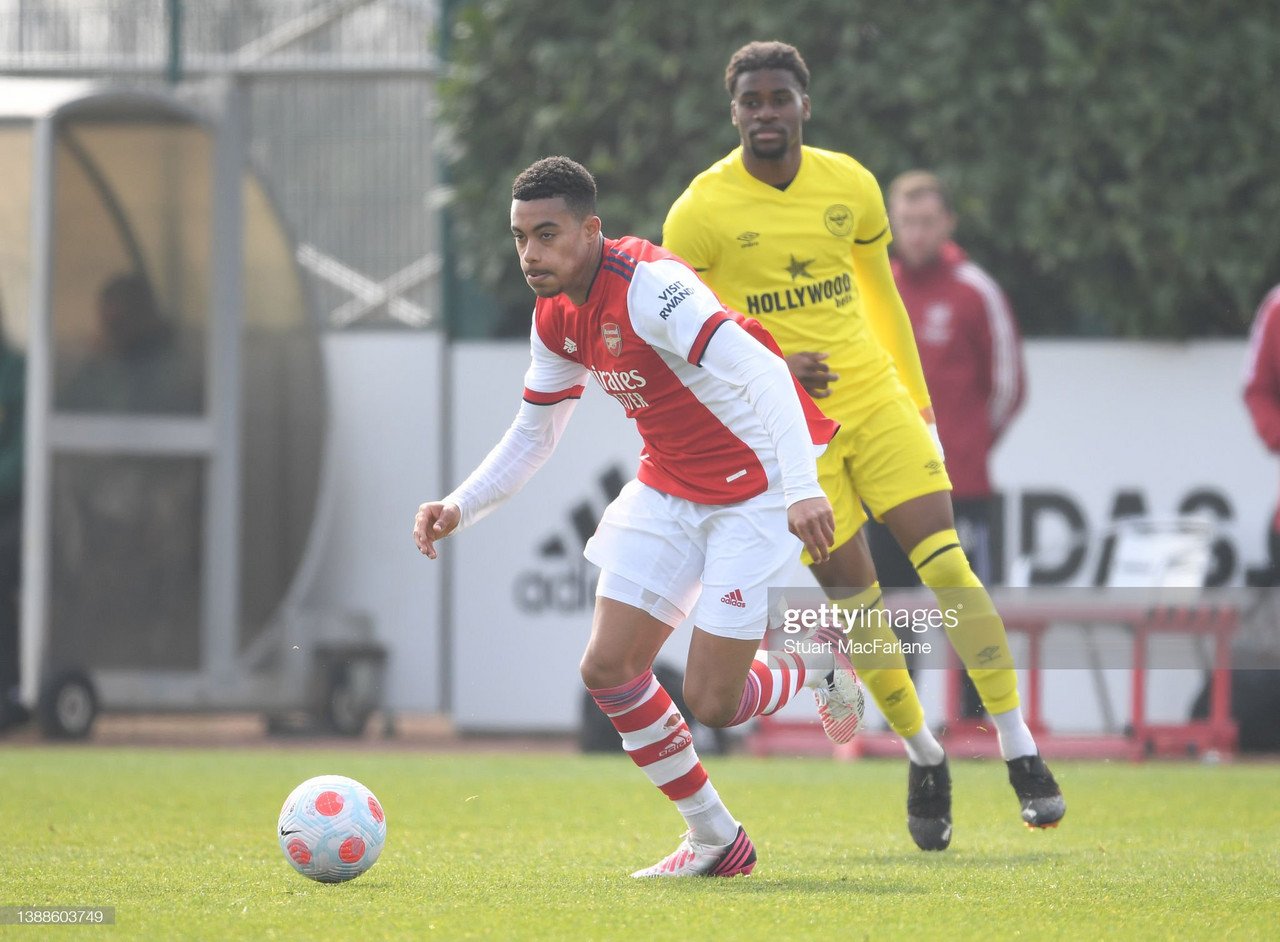 Brentford B secured their place in the London Senior Cup final last night after defeating Barking 4-0 at the Mayesbrook Park Stadium.
On a windy night in East London, the Isthmian North Division side made it difficult for their guests, keeping them out for almost 30 minutes before Alex Gilbert opened the scoring as he headed home Tristan Crama's cross.
The Young Bees extended their lead soon after when Dominic Jefferies' low cross was put into his own net by Barking centre-back, Kenedi Dariri, in the 37th-minute.
It proved to be a straightforward game for Neil MacFarlane's side and Brentford added to their lead when Gilbert returned the favour to set up Crama from a corner just before the hour mark, then Hans Mpongo completed the scoring with his first goal for the club 15 minutes later.
After the game, the 18-year-old expressed his delight about opening his account in a Brentford shirt and reflected on a strong team performance.
"I'm over the moon. I've been working really hard for this moment and it's been a long time coming. I knew the first goal was going to come so I'm really grateful and I can only thank God for it.
"We worked really hard today. It was not an easy game. Respect to Barking for what they have done and how they played against us. I'm really happy with the boys, how they played, it was hard work."
Upon scoring his maiden goal, he proceeded to point towards a man stood behind the goal and hugged him. When asked about him, he gave this heart-warming response.
The gap in quality between the two teams was visible throughout and head coach MacFarlane couldn't have been happier with how his players applied themselves, not only on the night but across the past few months.
"Over the last few months our performances have shown great maturity. We've kept many, many clean sheets in the last two or three months, which is a great platform to win any game, but some of our passing and the way we played within the system, and created many chances to score, and score some terrific goals. I couldn't be happier."
The B team was without leading scorer, Nathan Young-Coombes, as well as Ryan Trevitt, Daniel Oyegoke, and Deji Sotona due to their involvement in a friendly against Leyton Orient earlier in the day. MacFarlane was happy with how Mpongo stepped up in Young-Coombes' absence.
"[I'm] really happy with him. I was absolutely thrilled for Hans to get his goal in the end because he put in a tireless shift at the top end of the pitch."
Brentford B will now face Hendon in what is the second final the team has reached this season. MacFarlane says he is "thrilled" with how the team has performed throughout the campaign.
"The one thing I'm thrilled about through the course of this season is the level of performance and if we can deliver that level of performance in the finals that are upcoming then we give ourselves an opportunity to win the game.
"If we keep focussed in the way we keep going about our business, then I can't asked anymore of the group. The group is absolutely thrilled and they're looking forward to the upcoming games."