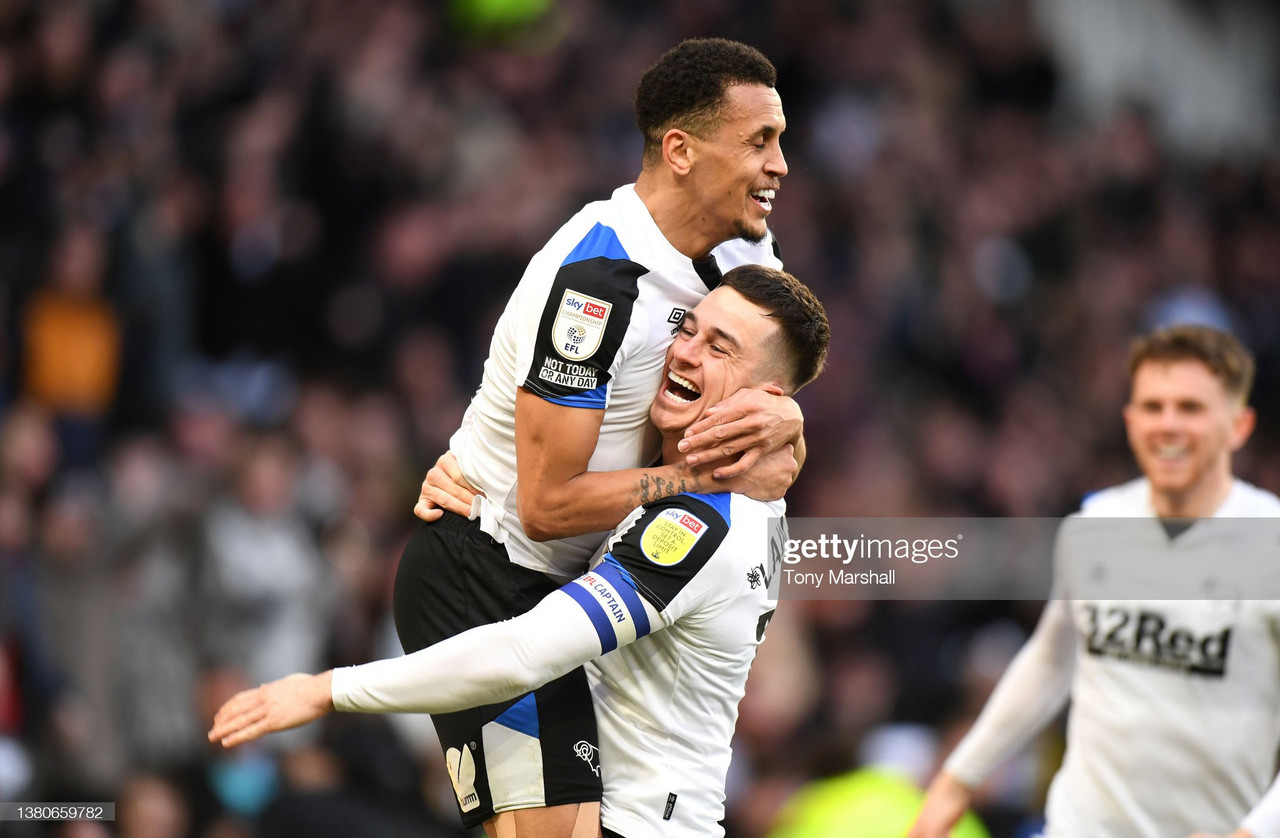 Derby County have had far from an easy ride in the past 18 months.
Failed takeovers, administration, points deductions and embargoes make up just a few of the woes endured by the club, who have suffered on the receiving end of poor ownership.
Finally, there appears to be light at the end of the tunnel.
The story so far
Cast your minds back to October 2020. Rumours were beginning to spread that owner Mel Morris was trying to sell the club.
Just weeks later, on November 6, it was announced that Bin Zayed International had agreed a deal in principle to purchase the club, with the deal being given the green light by the EFL.
Fast forward to December, and the club released a statement claiming that the deal would be "completed before Christmas". Of course, as we all know, it wasn't, and in March 2021 the takeover was officially "dead in the water".
This lead to panic amongst the fanbase, and just weeks later it was announced that Spanish businessman Erik Alonso had agreed a deal to purchase the club.
Alonso spoke of taking Derby to the Champions League, with TalkSport's Simon Jordan describing the former boxer as having "significant means".
However, almost as soon as Alonso's offer had been officially accepted, he was ridiculed on social media for posting a video of a house, claiming it as his own, despite the fact he had clearly taken it off social media site TikTok.
Shortly after this, Alonso's deal broke down, with sources revealing his proof of funds allegedly being a screenshot of a PayPal balance.
Yet despite how crazy this entire situation was, somehow, things were only going to get worse for the Rams.
After avoiding relegation from the EFL Championship on the final day, amid talks of a points deduction for breaking "EFL Profit & Sustainability" rules, and following owner Morris failing to pay the players throughout the season, rumours started to swirl about the club potentially being placed under administration.
These claims only grew as Derby, operating under a transfer embargo, brought in just three permanent senior signings, and had to operate with a squad of just 23 senior players. This was made worse when it was revealed that any player with a first team appearance was classed as "senior", further restricting Derby's squad size.
After Derby's threadbare squad made a commendable start to the season, the fears of supporters soon became a reality. In October, the Rams entered administration, and were thus deducted 12 points. The following month, they were deducted a further nine points, taking their total punishment up to 21 points.
Now, with relegation almost inevitable, it became the job of the administrators Quantuma to find potential buyers, and convince them to pay off the vast debts of which Mel Morris had accumulated through reckless spending during his six year tenure ad Derby's owner.
To say that administration didn't go as planned would be an understatement. Claims of deals being done in "24/48 hours", way too many synonyms for the word "shortly", and numerous fan protests later, Derby were starting to stare down the barrel of liquidation.
However, this is where the story begins to change somewhat.
A new beginning
On April 6, US businessman Chris Kirchner was officially named as Derby's preferred bidder. This status grants him exclusivity regarding the purchase of the club.
As Derby supporters will be well aware, this status means very little until the deal is completed. However, it does bring a feeling of hope and optimism which has been scarcely seen throughout this entire debacle.
It was revealed by Steve McClaren on the McClaren Performance Podcast that Chris Kirchner paid to "turn on the ice baths", and help fund Derby's match recovery facilites.
The fact that Kirchner kept this fact quiet, and didn't use it to further his reputation amongst supporters is commendable, and potentially gives an insight into his desire and commitment to improve the fortunes of the club.
Somewhat controvertially, Kirchner's primary method of communication has so far been through Twitter, where Derby's potential new owner has laid out an indication of what his plans for the club will be.
After years of very little public contact from the previous ownership, the majority of Derby's supporters have reacted well to Kirchner's seemingly well-intentioned communication. Whilst unconventional in the footballing world, Peterborough United chairman Darragh MacAnthony has proven that this method can be successful.
After the farcial nature of Derby's past 18 months, with the club's name being repeatedly dragged through the mud, the news that Kirchner may complete his takeover of the club before Derby's final EFL Championship fixture against Cardiff City will bring great comfort to supporters.
On the pitch
On the pitch, there is certainly much optimism surrounding the 22/23 League One season.
Prior to Derby's superb away victory against Blackpool FC, manager Wayne Rooney claimed his entire Derby County squad have told him they "want to remain at the club".
This, paired with numerous influential players such as Ryan Allsop, Curtis Davies, and Max Bird publicly reiterating their desire to stay at the club, has certainly painted a picture of the level of commitment and togetherness within the squad currently.
With a takeover looming, both supporters and management alike will be hoping that key players can sign new deals, and quickly, to keep them in the East Midlands next season.
Without a points deduction, Derby would have comfortably survived in the Championship this season, epitomising how impressive Wayne Rooney's management has been this season.
Despite signing just three permanent players, losing nine players in January, and averaging six youth players starting every single game, Derby haven't looked out of their depth at any point this season, and will look to carry that into next season.
On the McClaren Performance Podcast, ex-Derby manager Steve McClaren was full of praise for Wayne Rooney, claiming that no team has yet "worked out the way they play".
This tactical know-how, allowing the team to dominate games both in and out of possession, has been vital to Derby's biggest performances this season, and will put them in a great position to succeed next season if they retain their players.
Positive signs
After a tough 18 months, things are well and truly starting to look up for the Rams, both on and off the pitch. League One looms, but if anyone can bring them straight back up, it'll be Rooney.