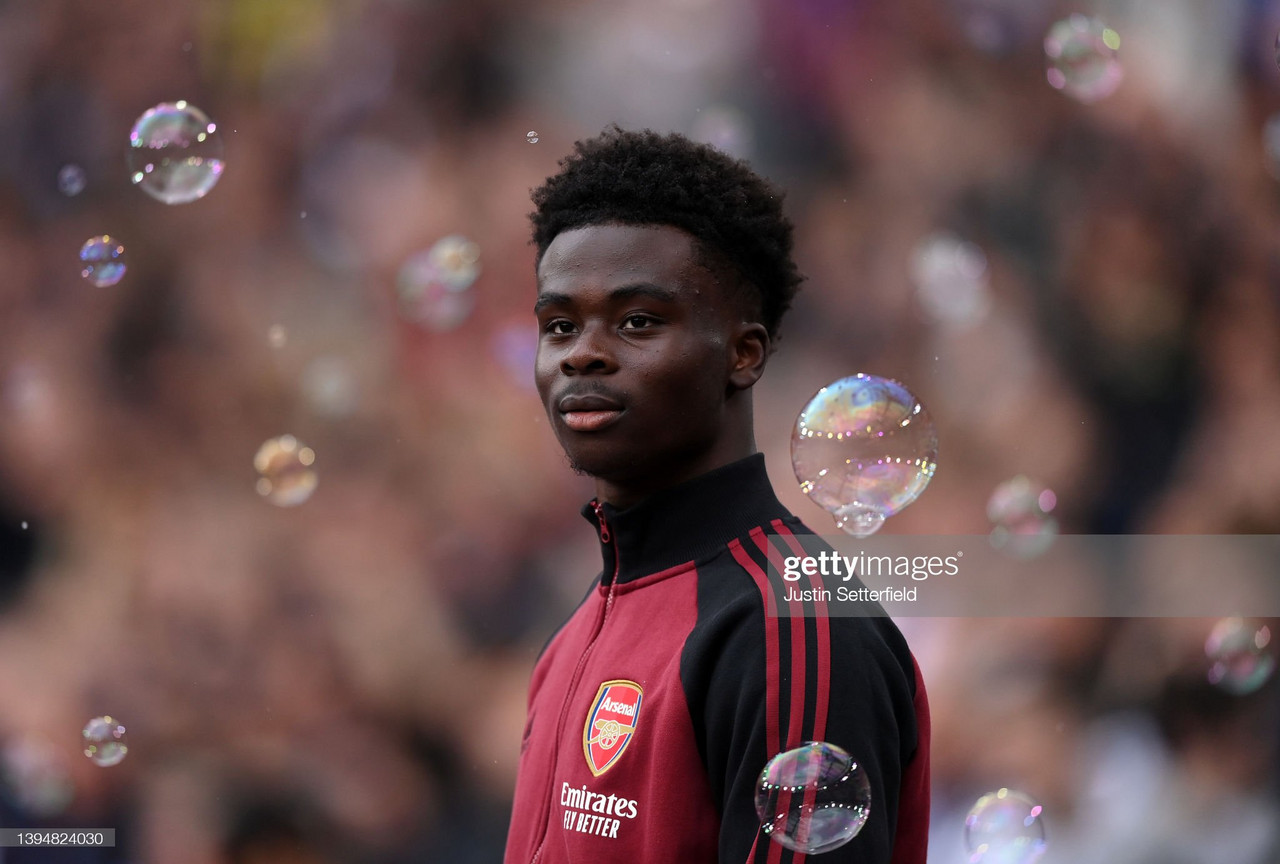 Arsenal continued their run of form following wins over United and Chelsea with three points in a close fought encounter at a lively London Stadium against West Ham United as goals from Gabriel and Rob Holding secured the win for the visitors securing some form of European football next season.
Injury worries
The Gunners have been injury stricken as of late with the likes of Thomas Partey and Kieran Tierney sitting out with injuries. This has not held back Arteta's men however, Mohammed Elneny has filled Partey's role fantastically at a crucial time for the side. Eddie Nketiah led the line once again for the team with Alexandre Lacazette on the bench and Rob Holding, who stepped in for the injured Benjamin White and Gabriel were an impressive partnership at the back, the latter picking up the man of match award.
Some concern will be around Takehiro Tomiyasu, making his return from injury, subbed off in the late stages of the second half for Cedric taking his place, however as confirmed post game by the manager, there is no reason to worry about either him or Bukayo Saka following their knocks in the second half
A shaky start
It was a nervy opening stages to this encounter, both teams struggling to get a feel for each other and West Ham setting more of a tempo than was possibly expected of them, given their midweek match just passed and another to come in Germany this Thursday coming. It took a set piece to break the hosts down as Bukayo Saka's corner found the head of Rob Holding who scored his first Premier League goal of his career. The lead was short-lived however lasting only six minutes as Jarred Bowen found the net to bring them level into half time.
A conceding display for a team with a lot to play for at this business end of the season, while coming out with the win, the finishing from the attacking players left a lot to be desired, Eddie Nketiah providing most of the test for the keeper up top and you could argue he deserved a goal.
Most of the teams credit for the win deserves to go the midfield and the defence, Gabriel was man of the match today, but another name deserving to be mentioned in this conversation is Mohammed Elneny, winning a lot of the ball for the team and showing glimpses of creativity.
The recent run of form, especially during this time of injuries combined with tough opponents will give fans a lot to look forward to with four games remaining this season.
Looking ahead and the table.
This win put Arsenal in the drivers seat once again in fourth place two points clear of rivals Tottenham Hotspur, it also ensured they will play Europa League football at least next season with Wolves suffering defeat at home to Brighton. But with four games remaining, they will be looking to keep that top four spot all to themselves and it could even down to when they visit Tottenham for the North London derby in just over a weeks time. Their next game will be at home to Leeds on Sunday, and they could gain themselves more of an advantage if their neighbours behind them were to lose at Anfield on Saturday.
One other fact worth mentioning is Chelsea's loss to Everton saw them drag themselves into the top four race also, being only three points ahead now in third, but with a far superior goal difference. Manchester United also sit chasing but are almost out of the top four race, eight points behind, should they fail to beat Brentford, this would secure at least fifth for Arsenal, but if they do win, then Arsenal would only need two more points from their remaining fixtures to finish above them, however at this business end of the season you would expect but nothing but 100 per cent on the pitch from the team and maximum points also, and it is obvious that Mikel Arteta bears the same standard of expectations from his team. Apart from Tottenham and Leeds, the other two remaining fixtures will be Newcastle away and Everton at home on the final day of the season.