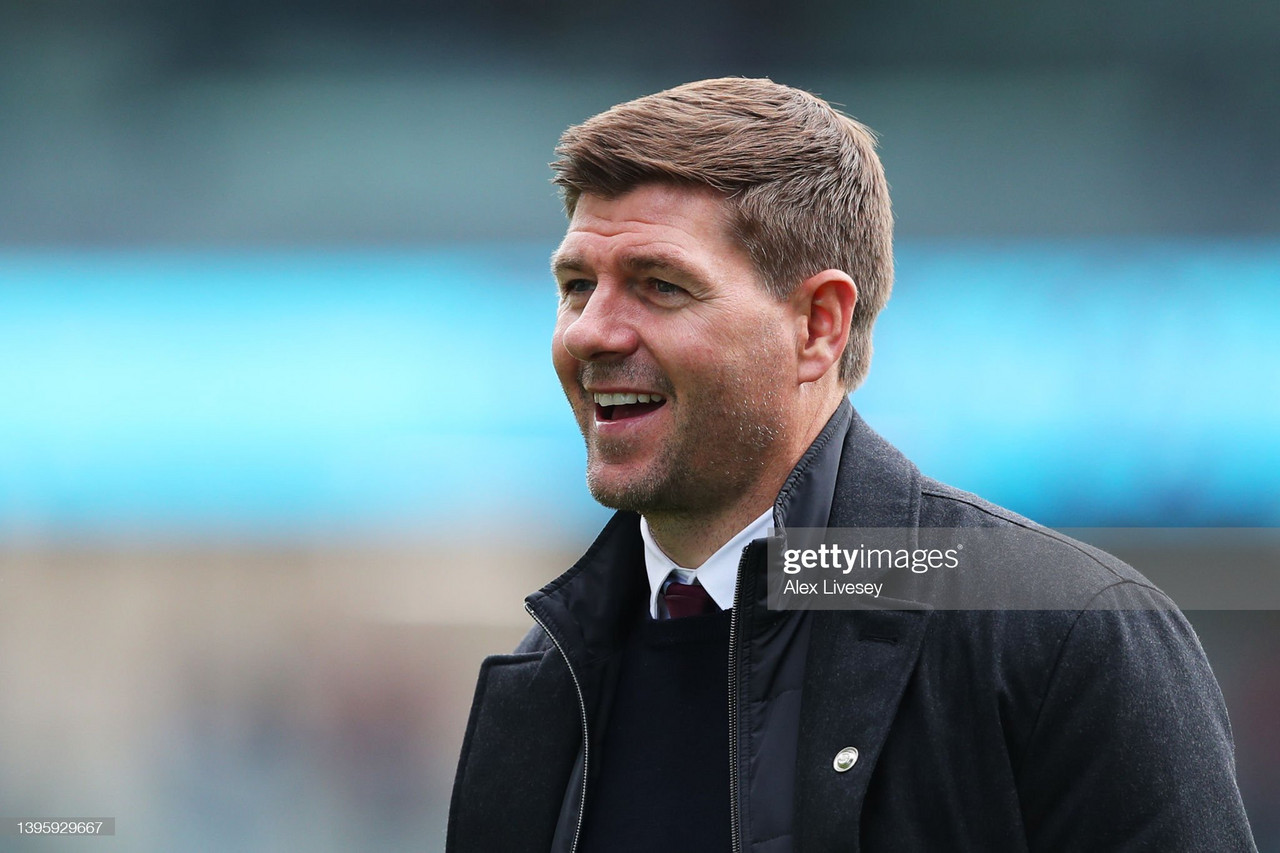 Steven Gerrard praised the mentality of his Aston Villa players after their comprehensive 3-1 victory over Burnley.
The Villains stormed into an early lead when Danny Ingsfound the net after 7 minutes.
Emi Buendia doubled the lead after the half-hour mark before Oli Watkins killed the Premier League tie off with an early second-half header.
Maxwel Cornet scored a late consolation goal but the game was already finished at that point.
On the game
This game had a lot more riding on it for Burnley than Villa and Gerrard was eager to make sure that his players were fully focused.
"I put [the task] on them before the game," he said. "We have a lot of people in the team who can have a fight and put up a right scrap, doing the dirty work for us.
"It's important when our moments come, the front three have to win us the game. And they were ruthless.
"It shows Danny (Ings) and Oli (Watkins) can be a real threat together and the service from little Emi (Buendia) was outstanding.
"John (McGinn) was the back-up, if you like, with his cross and his quality. The three goals that we scored were really outstanding in different ways.
"And you have to remember that we're coming up against a team that are in a great place, ten points out of twelve, on the back of that manager bounce that we spoke about in yesterday's press-conference."
On Buendia
Buendia was a key performer in the attack and Gerrard was delighted with the efforts of the former Norwich City man, who got the nod ahead of Phillipe Coutinho.
"I thought he was terrific. We've got five games in 15 days and I don't think it's fair to ask any of the players to play all of them. Emi's cameos of late have shown me that he's ready.
"He's trained really well so I gave him an opportunity today and he grabbed it and he took it. But I'm delighted to have them both. There will be different challenges and tests for them both."
On Ings
The ex-Rangers boss acknowledged former Burnley striker Ings would have been a little reluctant to bag against his former team, given their difficult situation.
"I've just been told that's four in four against Burnley so I think he likes playing against his old team!
"I'm sure Danny's got mixed emotions. Burnley was good for Danny and he enjoyed his time here. He learnt a lot and grew and evolved here a lot. I'm sure he wants Burnley to stay up. But our focus has got to be on Aston villa now.
"The team-talk before the game was about purpose and we knew Burnley had a big purpose today. We knew it was a really important game for them. So I said to the players our purpose has got to mean more, and that's to finish as high as we can in the top ten."
System
Gerrard switched to a back-three system and Burnley struggled to live with it. He noted that the choice of personnel and shape was designed to combat Burnley physically and aerially.
"You have to prepare for sure. I'm not being disrespectful to Burnley because they play some good stuff if you allow them to pass it. They're obviously a really powerful team. From every restart, they gave two big centre-forwards, two big central-defenders. Taylor's not small either.
"We knew that it was going to be a big challenger today and that's the reason I put Calum (Chambers) in there was to give us more profile so we could stand up to the restarts. I thought we handled the majority of them well."
On Coutinho
Asked about Buendia's performance affecting Coutinho's future, Gerrard bluntly responded: "Not at all. We want Phil to stay with us for sure."