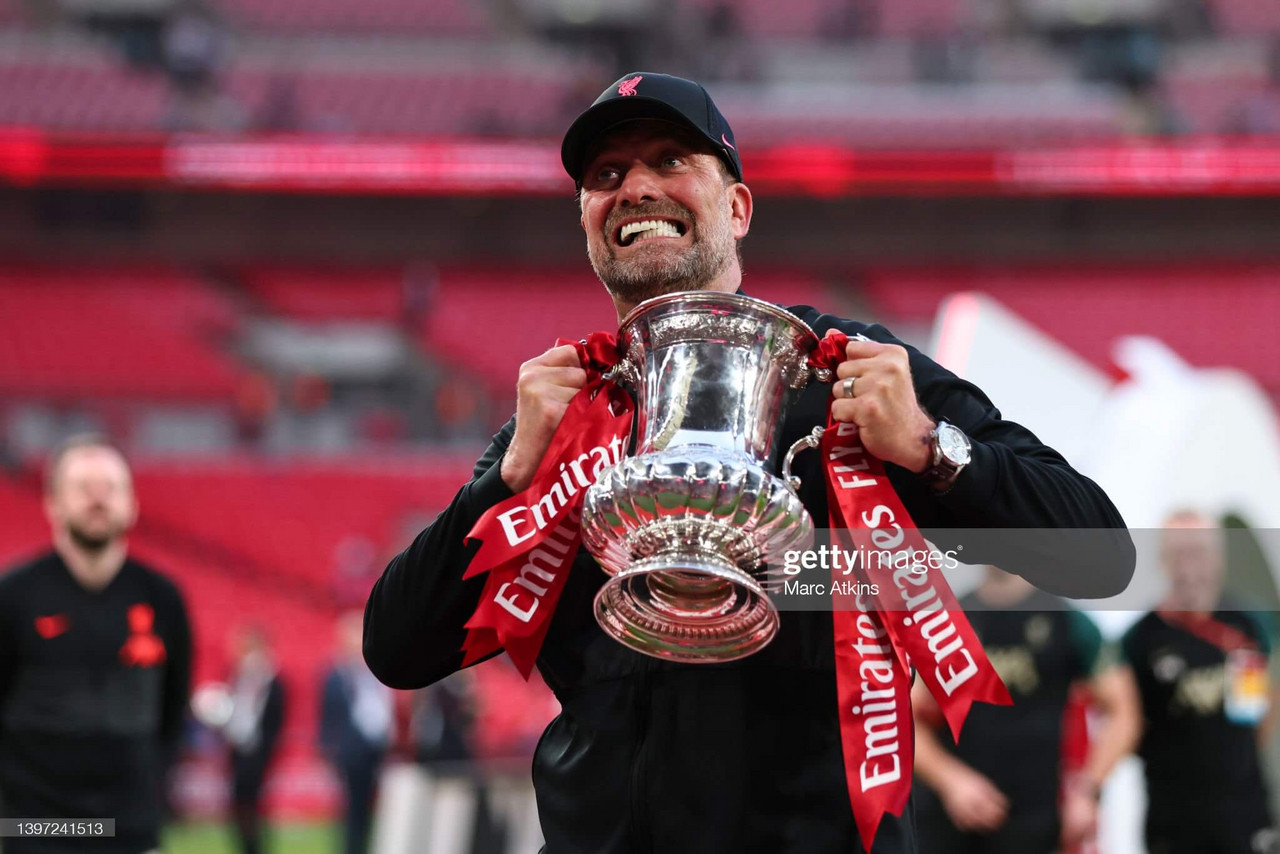 It was 9.20 pm on Saturday when Jurgen Klopp let it be known that he would much rather Liverpool's FA Cup final celebrations continue long into the night. Had the Liverpool manager had his way, his players would have milked this occasion to a far greater extent; there would have been an open-top bus parade back in Liverpool yesterday for the winners to take their applause from a home crowd.
Instead, by 11.30 pm Liverpool were back on their chartered plane heading back to Liverpool airport from where they will depart again later today for Southampton. Such is this intense season, and Liverpool's high-end finish to it, that the team's next major game is never more than three days away.
"Such a fantastic competition and such a fantastic occasion and then you limit the celebration," Klopp said, "how can you do that?" Rather than five days to celebrate it is back to business as Liverpool play-out the final two games of their Premier League campaign before a Champions League final on Saturday week.
Given the prospect, talk of an unprecedented Quadruple has laced the final weeks of Liverpool's season. After claiming their second piece of silverware this season via a penalty shoot-out win over Chelsea, in theory, the opportunity is still there.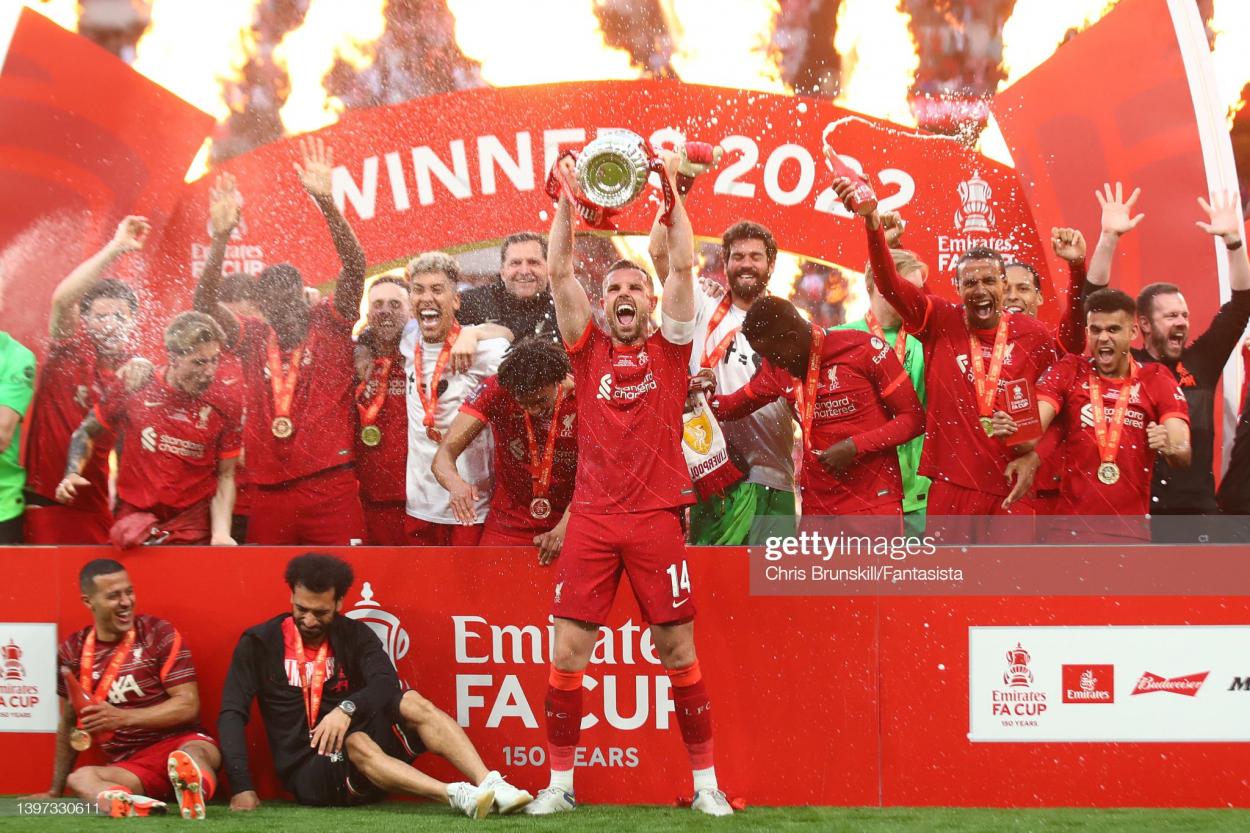 However, Klopp said post-match on Saturday that "the Quadruple is on if you want, but off if you look at the situation". By that he means that even after Manchester City's draw with West Ham United yesterday, Liverpool must win their final two league games against Southampton and Wolverhampton Wanderers while hoping City drop points to Aston Villa on the final day.
Quadruple speak will end soon, one way or the other, but Liverpool's season shouldn't — and won't — be defined by whether Klopp's players achieve an historic feet. Already they have conjured a campaign of which to be proud. Winning the League Cup and FA Cup, which the club hadn't won since 2006, has made Klopp only the second manager in English football history to win all domestic cups. Claiming such silverware is not a Quadruple checklist, or a means to an end, but rather notable achievements in themselves.
It's worth remembering that there are only three domestic trophies for clubs to win each season; Liverpool have lifted two aloft and are fighting for the third until the last. Such silver-laden seasons shouldn't be undermined. It is less than 12 months ago that Trent Alexander-Arnold admitted that for a club of Liverpool's stature one trophy per season should be targeted — he then went on to amend that assessment last month by stating that this Liverpool are capable of more.
'Winning matches is best physiotherapist
Tasting FA Cup success for the first time in 16 years came following another mammoth encounter with Chelsea. Like the League Cup final in February nothing could separate Liverpool from Thomas Tuchel's team. No goals came in 120 minutes of play. Both goalkeepers excelled: Edouard Mendy saved from the Man of the Match, Luis Diaz, while Alisson pulled off big stops against Marcos Alonsoand Cristian Pulisic. The Liverpool goalkeeper also repelled Cesar Azpilicueta and Mason Mount's spot-kicks.
Chelsea could take heart from the efforts of Pulisic and Mount who brought verve but profligacy. Romelu Lukaku let the final pass him by after Kai Havertz was ruled out. For Liverpool, Jordan Henderson's influence grew as the game became more lethargic, Alexander-Arnold delivered an audacious pass and Thiago Alcantara enjoyed himself in midfield.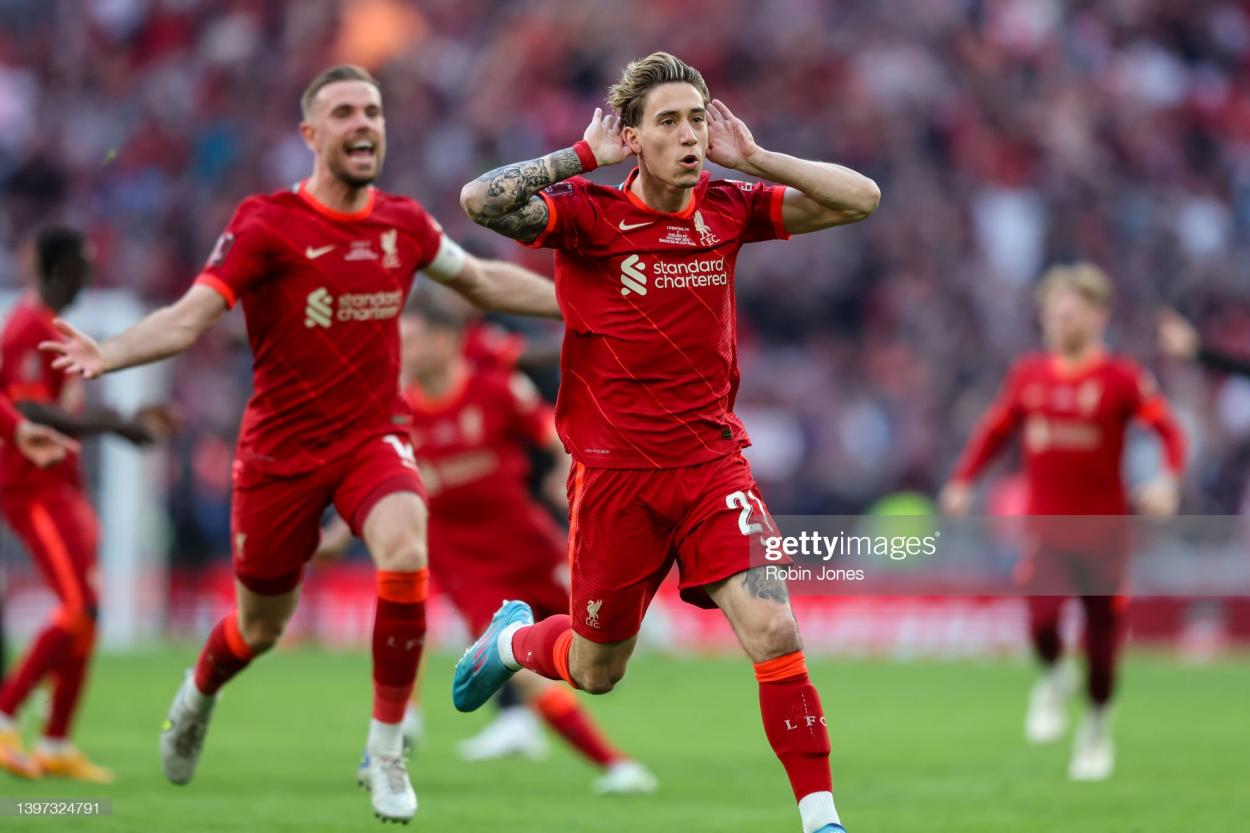 However, the spotlight fell on Kostas Tsimikas, who chose to take Liverpool's seventh penalty in the shoot-out and sealed the triumph. That the deputy left back became the Wembley hero was rather symbolic of Klopp's collective approach — similarly, it was No 2 'keeper Caoimhin Kelleher who proved instrumental in the League Cup triumph. Few are as well-liked in the squad as the 'Greek Scouser', who has proved in his second season at Anfield to be more than an able back-up to Andy Robertson.
Calling on all resources is something Liverpool have been required to tap into, the strongest squad of Klopp's reign has been well used. But amidst the confetti and selfies, there was some damage from this Wembley trip: Virgil van Dijk and Mo Salah left the field with injuries, but both are not as serious as first deemed. On his way out of Wembley, Salah said 'of course' he will be ready for the Champions League final.
Only naturally Liverpool's 60th game of a full 63-game season would see Klopp's players start to run on fumes. But the Liverpool manager said that winning trophies can have a transformative effect on a team that has started to look like it needs a break. "The best physiotherapist you can have is winning matches," he said. There's little time to dwell, however.