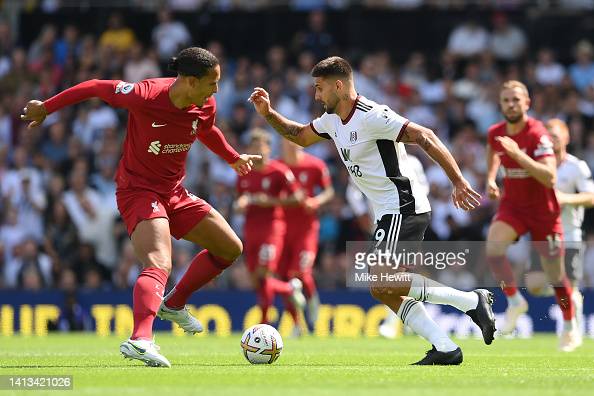 Football is a game of many unknowns. However, over the last six years, a trend has emerged with one club in particular that offers fans a sense of assurance. For each of the last six seasons, Fulham have alternated between the Premier League, and the Championship. Throughout arguably the most uncertain times in living memory, with Brexit, a global pandemic, and climate change, there seems to be one constant (in football, at least).
Despite this, it might be the case that these uncertain times could become just that little bit more uncertain. Something seems different for Marco Silva's Fulham than previous iterations under a combination of head coaches.
Fulham started their Premier League campaign by drawing 2-2 with Liverpool. Aleksandar Mitrovic put the Cottagers ahead in the 32nd minute, before Darwin Nunez equalised for the Reds on his debut. Mitrovic put the home side back ahead with a penalty, but Nunez became the provider, setting up Mohamed Salah to draw things level with ten minutes to go.
The Championship Title
The first major deviation is that the side earned their promotion as Champions, in a way that made them hard to ignore. 106 goals were scored as they bulldozed their way to the title. As the top-placed side, Fulham booked their ticket in the Premier League automatically, as opposed to the more unpredictable option - the play-offs.
This was the route the side took in their two previous promotions; the destination was the same, but the 2021/22 journey was much more of a statement of intent. Fulham had obtained their top flight status by being the best over the course of the season.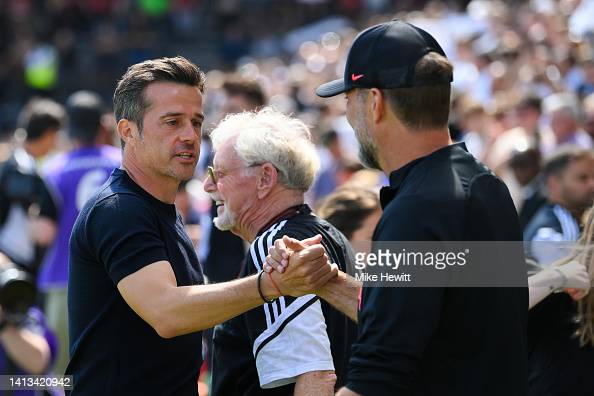 Even so, Fulham have struggled to shake the 'yo-yo club' identity. To the casual fan, it is what the club is best known for in this day and age. Ahead of the new season, many still tipped them to follow their trend, and finish in the relegation places. They failed to see how Silva's attacking, free-scoring philosophy would translate into the top flight. It could be argued this was a fair assumption; in their last two Premier League seasons, Fulham have scored 27 and 26 goals respectively.
The doom and gloom of Liverpool
There was a great deal of uproar on social media when it was announced that Liverpool would begin their title charge with an away trip to Craven Cottage. Rival fans were quick to point out how the Reds getting an 'easy' first game against a newly-promoted club always seems to be the case. This is the fourth consecutive season of this happening. It would have taken an extremely brave person when the fixtures were released to say that Fulham would pose Liverpool a challenge.
Prior to 2022-23, during the yo-yo years starting with their promotion in the 2016-17 season, Fulham's record on the opening day reads as follows. Two home games, two losses, against Crystal Palace and Arsenal. Using this as a guide, it is doubtful that many Fulham fans would have fancied their chances against this Liverpool team. Nonetheless, as already shown, this Fulham side does not exactly replicate the teams from Fulham's previous forays into the top flight.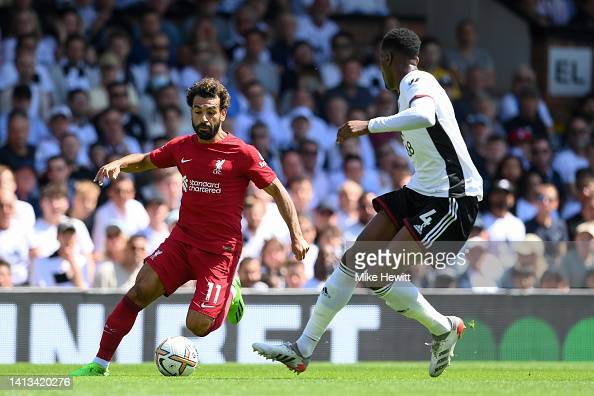 I have always hated the idea of teams having a 'free hit' when talking about Premier League games. I understand the idea behind it, but think it is mad to imply that a team should expect to lose at this level of the game. Despite this, playing Liverpool at home in the first game is as close as an example I can think to somewhat justifying this philosophy. Especially when you couple it with fan's expectations of an opening home fixture given the past.
But this Fulham side has shown how it wants to be distanced from its previous Premier League counterparts. It essentially wants to break the mould, and forgo the idea that they are a yo-yo club. This will only be proved on the day in 2023 when Fulham can no longer mathematically be relegated. However, achievements can be made throughout the season to build a mentality that perhaps they ought not to be placed in such a category anymore.
More than a draw
That is why the draw against Liverpool, despite only being one game, can prove as a major indicator that Fulham should start to not be considered as a yo-yo club. This result can be seen as major for four reasons.
Firstly, the team have been able to overcome a major psychological barrier that has meant they have started on the wrong foot in their previous two Premier League campaigns. Picking up their first point of the season in the first game means it will not be something hanging over their head for the next couple of gameweeks. It took them seven and three games to get their points tally started in 2020/21 and 2018/19 respectively.
Secondly, achieving not only this result, but the performance as well, against this Liverpool team shows their plan to continue their fearless brand of football despite the jump in division. There is no doubt that this incarnation of Liverpool are one of the best sides to grace the Premier League. Fulham went toe to toe with them in every area of the pitch, and demonstrated their desire to not be rolled over by the big teams.
Thirdly, this team highlighted their aspiration to not repeat the mistakes of previous Fulham sides, and spend the big bucks on new players that have not worked together before. Only two players made their debut for Silva's side, with the backbone of the team having helped the Cottagers to the Championship title. Silva has introduced a winners' mentality into this team, and has trust in his players to bring this to the Premier League.
Finally, the performance of Aleksandar Mitrovic in this game is an early indication of how the Serbian could finally transfer his Championship form to the top flight. 85 goals in 126 second tier matches is not so impressive when his Premier League record of 24 in 104 before this season is introduced into conversation. However, the form of his record-breaking 2021/22 season seems to have continued. Any striker who bullies Virgil van Dijk, including forcing him to give away a penalty, has skill that extends beyond a good run of form.
Fulham have rightly been labelled a yo-yo club in the last few years. The only constant in an otherwise ever-changing landscape. However, the Cottagers, managed by Marco Silva, might snatch away the only thing that football fans can seemingly rely on. The world really is going mad.