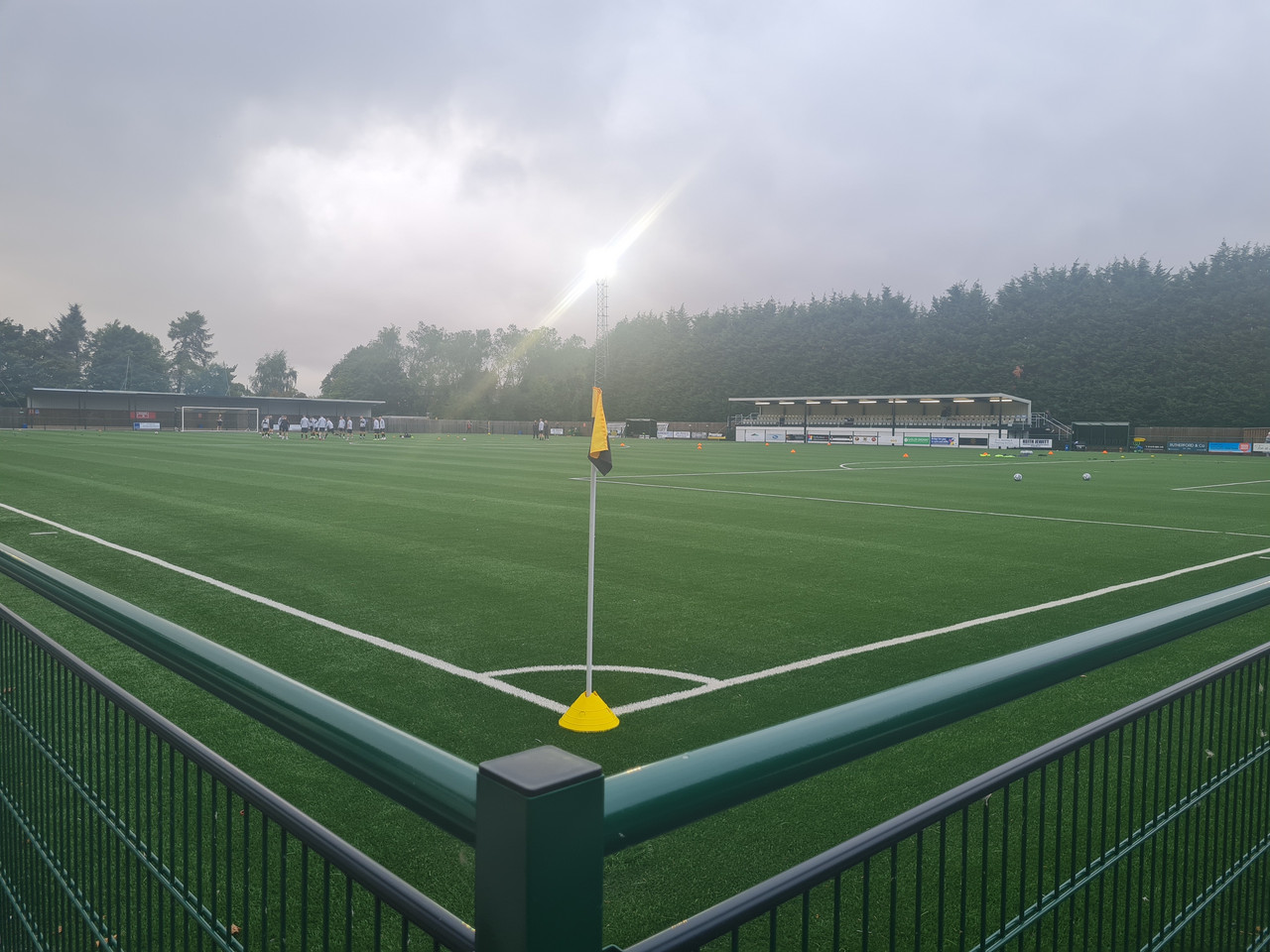 The Lions had the first chance of the game with three minutes gone, with defender Jameel Ible coming agonisingly close after the ball fell to his feet at close range following a scramble in the box, but his effort went just wide and failed to trouble Morpeth keeper Dan Lowson.
The visitors' momentum continued, with the likes of Luke Dean and Adam Haw making an impact, with the most notable shot coming from Guiseley fan-favourite John Johnston, whose long-range attempt ended up being safely caught by Lowson, though the early stages showed a clear statement of intent from the Lions after the disappointment of Saturday.
The Highwaymen would then grow into the game more, with Chris Reid and Connor Pani testing Guiseley keeper Kyle Trennery, with the result of this pressure being a lead for the home side on 33 minutes after a poor pass from Guiseley's Spencer Harris found Morpeth's Jack Foalle, who laid the ball off to Dale Pearson, who fired the ball from outside the box and past Trennery into the back of the net.
Another close call for Ible on 42 minutes would prove to be the last action of the half, with Guiseley still having all to play for in their attempts to end this poor start to life back in Step Three.
The second-half saw few events of note for the first-half of it, with a Liam Noble free-kick for Morpeth being safely caught by Trennery being the only thing worth mentioning.
This would change on 69 minutes however when a mad five minutes would ensue, a period that started with an equaliser for the Lions courtesy of Haw, who tapped home amidst a sea of bodies after a cross found his feet, sending the travelling Guiseley contingent into scenes of pandemonium.
Barely 60 seconds had passed before the visitors would then take the lead, after Johnston's shot was saved before being rebounded home by loanee Charlie Wood, giving Guiseley the most sudden of leads.
The Lions confirmed their superiority just four minutes later thanks to Jake Cassidy, who powered home his effort past Lowson after a defensive error to give the visitors a more comfortable margin heading into the last 15 minutes.
The game would calm down significantly after this flurry of goals, allowing Guiseley to withstand some late pressure and obtain a well-earned first three points in their Pitching In Northern Premier League campaign.
Guiseley joint-manager Danny Ellis was pleased with his side's second-half comeback, with him explaining how he feels his half-time team talk influenced the flurry of goals.
Elaborating, Ellis said: "I told them stick to what you're doing, you're doing everything right, you'll get a chance, you'll get a goal, and look what happened!
"It was such a great team performance" Ellis continued.
A good performance and result was always important after the disappointment of Saturday, something Ellis has strived for and has lost sleep trying to get, with him saying: "I haven't slept for three days! It's been really tough to take, it's been different.
"I felt, not let down, but I never saw that coming on Saturday and I couldn't get my head around it, to lose, and it's taken tonight to put that to rest" he continued.
Guiseley will be able to take pride in this result and will use it as a clear illustration of the new team's never say die attitude in their battle for an immediate return to the National League North, whilst Morpeth have suffered two defeats in two games thanks to a series of rapid goals, an issue they will hope to iron out as they themselves look to be in the play-off picture.