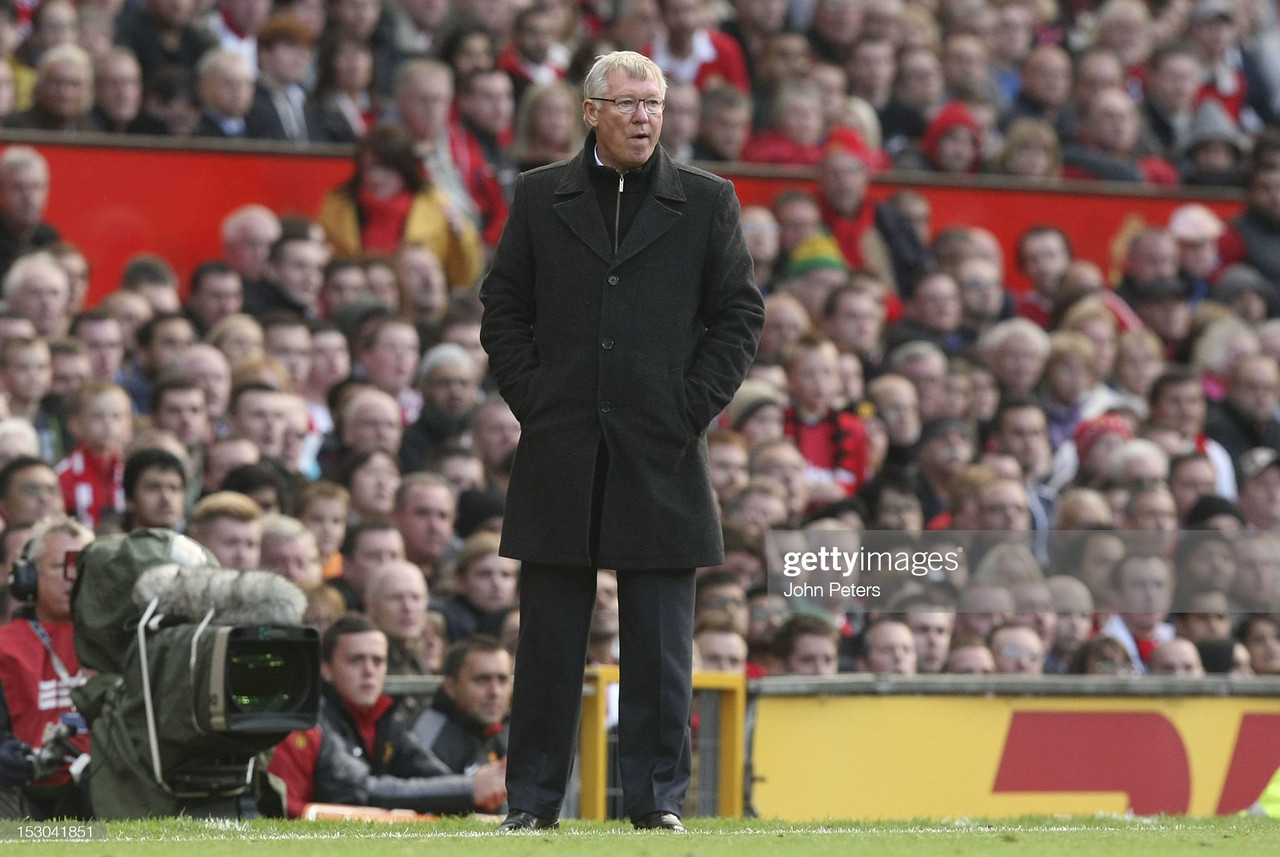 Manchester United's problems could be solved with the return of Sir Alex Ferguson and the departure of Cristiano Ronaldo, believes Reds legend Andrei Kanchelskis.
United have been convincingly beaten in both of their opening two games of the Premier League season, including Saturday's humiliating 4-0 defeat at Brentford.
Off the field issues are already an overwhelming storyline this campaign, with more calls for the Glazer Family to sell the club as United continue to struggle to bring in new players during the Transfer Window.
The former winger played his best football under Fergie and suggested his old boss could sort out the early season dramas at Old Trafford.
"One way for Manchester United to recover is for Sir Alex Ferguson to return to coaching at United," Kanchelskis told OLBG.com.
"It's a big decision, but this is the chance to, because why not? Sir Alex is still working at Manchester United; he knows everyone, he could change everything at the club if he came back. United need to change everything in the club."
The two-time Premier League winner is not convinced with Erik ten Hag, claiming he does not have the necessary experience to get The Reds back towards the top end of the league.
"United need to change the mentality of the players and they need an experienced coach," Kanchelskis said.
"Ten Hag is used to managing in the Dutch league with Ajax where they dominated games and the league.
"Maybe, it's a mistake for him to come to Manchester United, because he's a big coach in the Netherlands, not in England. Manchester United needs a big experienced European coach."
With the news that the Glazers are preparing to sell a small stake in the club emerging, Kanchelskis did suggest that the problem might be above the new manager's head.
"Perhaps Ten Hag does not have enough experience to take on such a massive role at such a big club. But the problem might lie with the board and directors at Manchester United, rather than the coach," he added.
"Sir Alex would not pay high prices for every player, he bought players who wanted to play for Manchester United. Now United sign players for £50-£100 million, for players who don't even want to play for Man United.
"United need to change everything, the directors, the players, inside the club, they need to change the mentality, make it into a family again, now it's mixed emotions in the changing room.
"Players need to be excited for the next games and have the mentality that they are going to win them."
Fans must support the team
Social Media campaigns have been set up to get United fans to boycott United's game with Liverpool, in protest against the club's ownership model.
But Kanchelskis wants the fans to show up and provide the team with much-needed help.
"Not having all the fans at Old Trafford will affect the players. Manchester United supporters are great when Old Trafford is full," he said.
"The only difference is that teams are more used to playing in empty stadiums, because of Covid-19, but now it's not Covid and I hope Man United fans go and help their team.
"Fans can be the 12th man and without them there may be no help. To the 72,000 fans with a ticket, please go to Old Trafford on Monday, especially as it's against Liverpool. The players and coach need your help.
"It's a massive game for everyone, the players, the coach, the fans. Liverpool have dominated in the league for the last 6 years, winning titles. It's a very, very hard game, it's a special game because of the rivalry."
Ronaldo situation similar to Pogba's
Ronaldo, like the rest of the club, has hit the headlines for all the wrong reasons, with claims that he is not happy with the position of the club.
Kanchelskis did not mince his words when talking about the Portugal striker
"Ronaldo isn't the same as when he originally joined from Sporting Lisbon, now he's a big player and has a big ego, he wants to be winning and play in the Champions League. If this is what he wants he can go," he said.
"His situation is similar to Pogba. When United are doing well there is no problem, but when United start losing or struggle, they start saying 'I'm not happy, players are not good enough, United are not good enough'.
"This is the same situation with Ronaldo, he only plays for himself, not for Manchester United. If he's not happy, then 'thank you Ronaldo, now go elsewhere'."
It was not just Ronaldo that the former wide man took aim at, and he suggested that David de Gea is the only member of the current squad that could have featured in the great United teams of the 1990s.
He said: "One player who is very, very important at the moment is De Gea, people criticise him, but he is the only player I see who could compete with players from my time.
"When I played we had the likes of Roy Keane, Scholes, Beckham, Cantona, Hughes, Ince, Irwin, Pallister, Robson, they are all big names and I can't pick just one.
"United need good captains like Bryan Robson and Roy Keane, because they would criticise you if you were not focusing in training sessions, so they can improve from their last games.
"They need these types of players who want to play for Manchester United, not just for the money. We had big names, but everyone put the badge ahead of the name of the shirt, United needs that now. Manchester United is not the same anymore, it is not a family."
Harder for current wingers than Giggs and Beckham
Gone are the days of every team turning out in the 4-4-2 formation, and Kanchelskis says he feels for the wide players of this era having to adapt to multiple different game plans.
"It's difficult because I played with Ryan Giggs, David Beckham, we played a different system in the 4-4-2, now wingers play in 4-3-3. 4-4-2 was a lot easier for wingers, you need to just produce good service for players like Mark Hughes, Eric Cantona or Andy Cole.
Now they have to attack and get forward, it's not the same as when I played that position at Man United. So I feel for them, it's very difficult but they need to find a way to make it work.
He also pleaded with United to fans to give new signing and centre half Lisandro Martinez a chance, saying it takes time for players to adjust to the size and scale of playing for Manchester United.
"Martinez might need time to settle in because he's only just arrived at Manchester United and there is a lot of pressure from the media and the fans," he said.
"Some players get very nervous in front of 72,000 fans at Old Trafford. The English media can be difficult too. I think it is a good signing and he just needs time."
United host Liverpool at Old Trafford on Monday night.