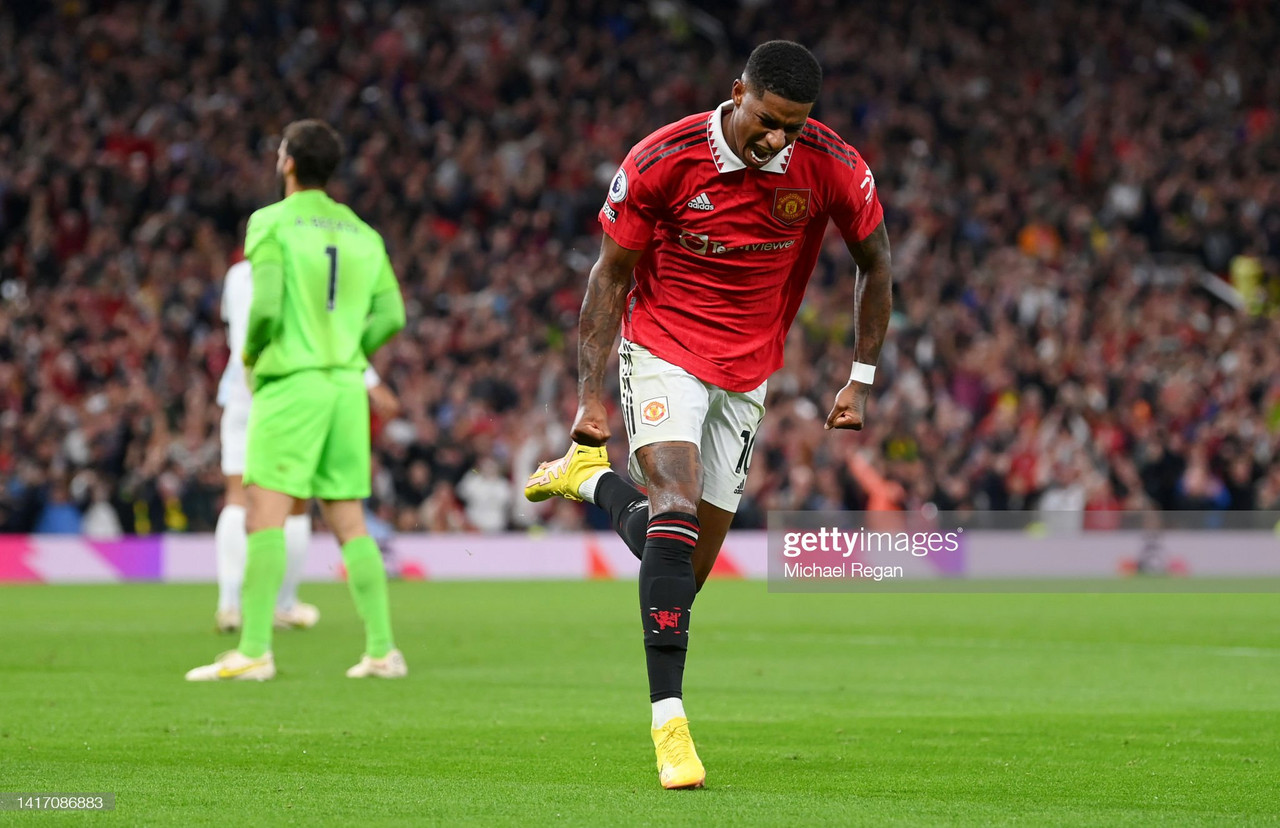 The Erik Ten Hag era is finally underway as his side dominated their biggest rivals to secure their first win of the season.
Goals from Marcus Rashford and Jadon Sancho were enough to get over the line and spark life into what had been a dismal start to the season.
Liverpool are now winless in their first 3 games for the first time in over a decade, with a real crisis starting to unfold.
Here are my four takeaways from the game:
As the final whistle blew at Brentford, many United fans would have dreaded the long season ahead of them, with no improvements being made from last season's horrific campaign.
However, tonight they looked like a different team and were on the front foot from minute one. They played with arrogance and swagger which they had not shown in years. Erik Ten Hag's side aggressively pressed Liverpool from the off, forcing them into multiple mistakes which set the tone and matched the noise from the Stratford End.
They were disciplined and executed their game plan to perfection, strongly contrasting their last meeting at Old Trafford where Liverpool demolished United by 5 goals.
Elanga and Sancho combined brilliantly for the first goal with the latter maybe starting to justify his huge fee.
Marcus Rashford scored against Liverpool for the 5th time sending Old Trafford into delirium as he looks to revive his Manchester United career. He had been recently been linked with a move to PSG but if he keeps up this form he could very well be a key player for Ten Hag.
Compact at the back
The Red Devils had conceded 6 in their previous 2 games, with Harry Maguire and Lisandro Martinez looking like a shaky and unstable partnership. Ten Hag made the bold call to drop his captain and it certainly paid off.
Raphael Varane marshalled the defence and looked solid throughout. New signing Martinez, who had received a great deal of criticism for his previous performances looked comfortable and composed, and helped nullify Liverpool's attack.
Tyrell Malacia also had an encouraging debut and certainly helped his chances of establishing himself as United's starting left-back.
Diogo Dalot also did well to keep Luis Diaz quiet with some aggressive tackling.
If United are to fix their defensive frailties then they must stick with this back four even if it means dropping the club captain.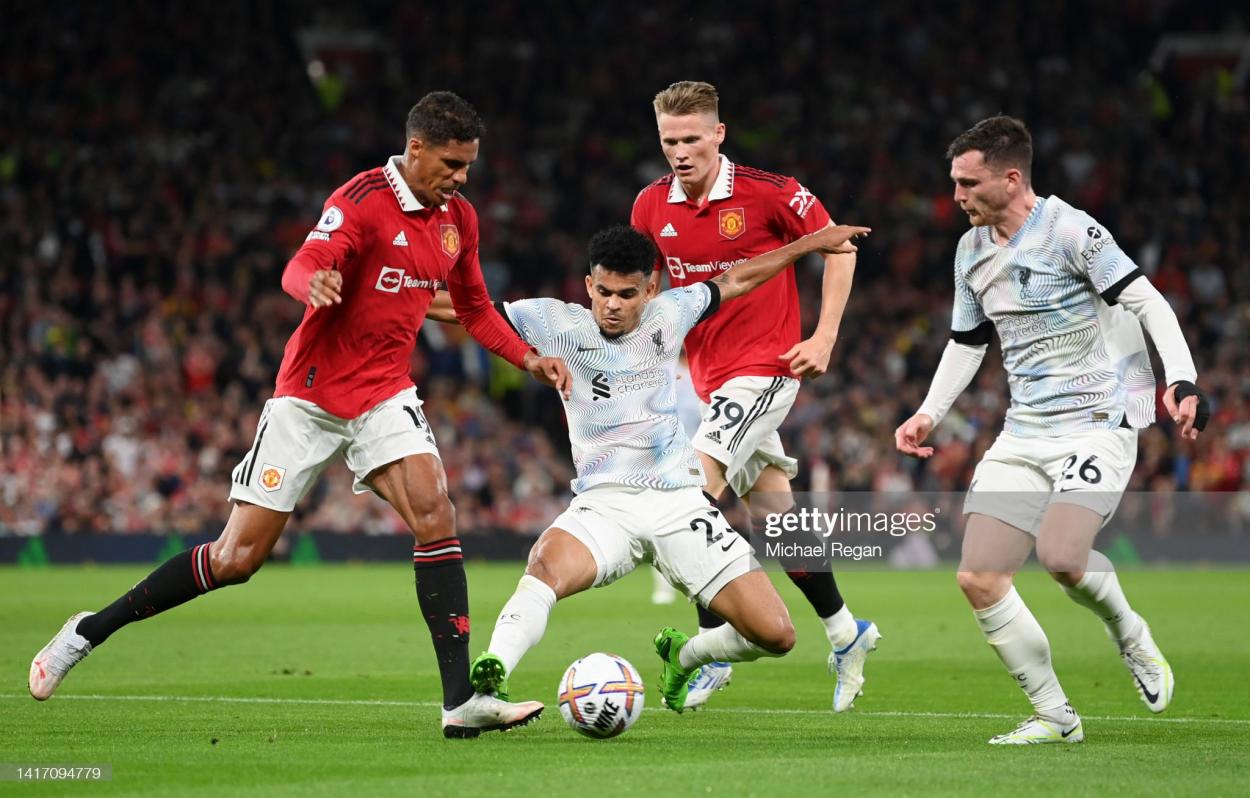 Liverpool's midfield woes continue
Liverpool's midfield was once again invisible and were cut through and picked apart constantly. The injury crisis in the midfield has seriously taken its toll, with Jurgen Klopp being forced to play players that simply aren't Liverpool standard.
James Milner has been a great servant to the club but he should not be starting in games like this at 36 years old. The Midfield looked stale and lacked any creativity with Jordan Henderson struggling to leave his mark on the game. His loose touch led to Rashfords goal and shortly after he was hooked.
In all honestly, Liverpool's midfield three tonight wouldn't look out of place at Southampton and when you compare that to Kevin De Bruyne and Bernado Silva of title rivals Man City, the difference in quality is crystal clear.
Jurgen Klopp has been adamant that Liverpool will not dip into the market with him being content with his current options. Club insiders have insisted that next summer is going to be the year where the midfield is revamped. However, tonight's performance may prompt a rethink with the title slowly slipping away.
If Liverpool's owners had any ambition then they would be on the phone to Borussia Dortmund tomorrow morning to try and broker a deal for long-term target Jude Bellingham to breathe new life into an ageing and declining midfield.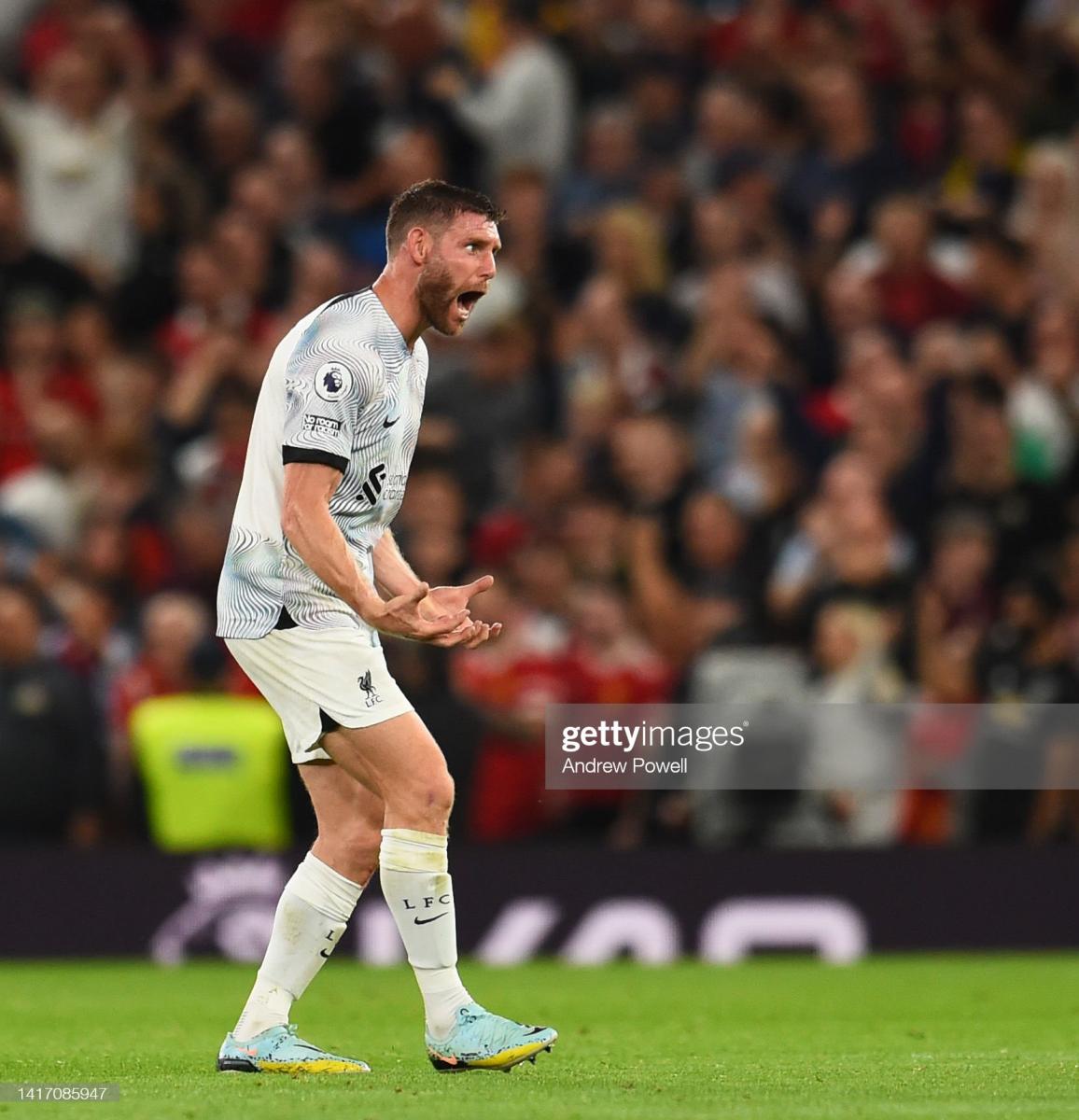 Another Lacklustre performance
Is it too early to call Liverpool's situation a crisis? Perhaps but Klopp will certainly be worried. He said to Sky that "I am concerned about our situation". And he should be.
It is rare that Liverpool have 3 terrible performances in a row with cracks potentially starting to appear as Liverpool have ultimately become too predictable. These performances are starting to become a common theme.
Comparisons have been drawn to the end of Klopp's tenure at Dortmund when most of his squad started to burn out due to his demanding style of play. Liverpool fans will certainly hope this is not the case after an incredible seven years.
One thing is certain: change is needed. Whether that's a new arrival or a change of system, Liverpool cannot keep playing like this or they will get punished as shown by tonight and previous results