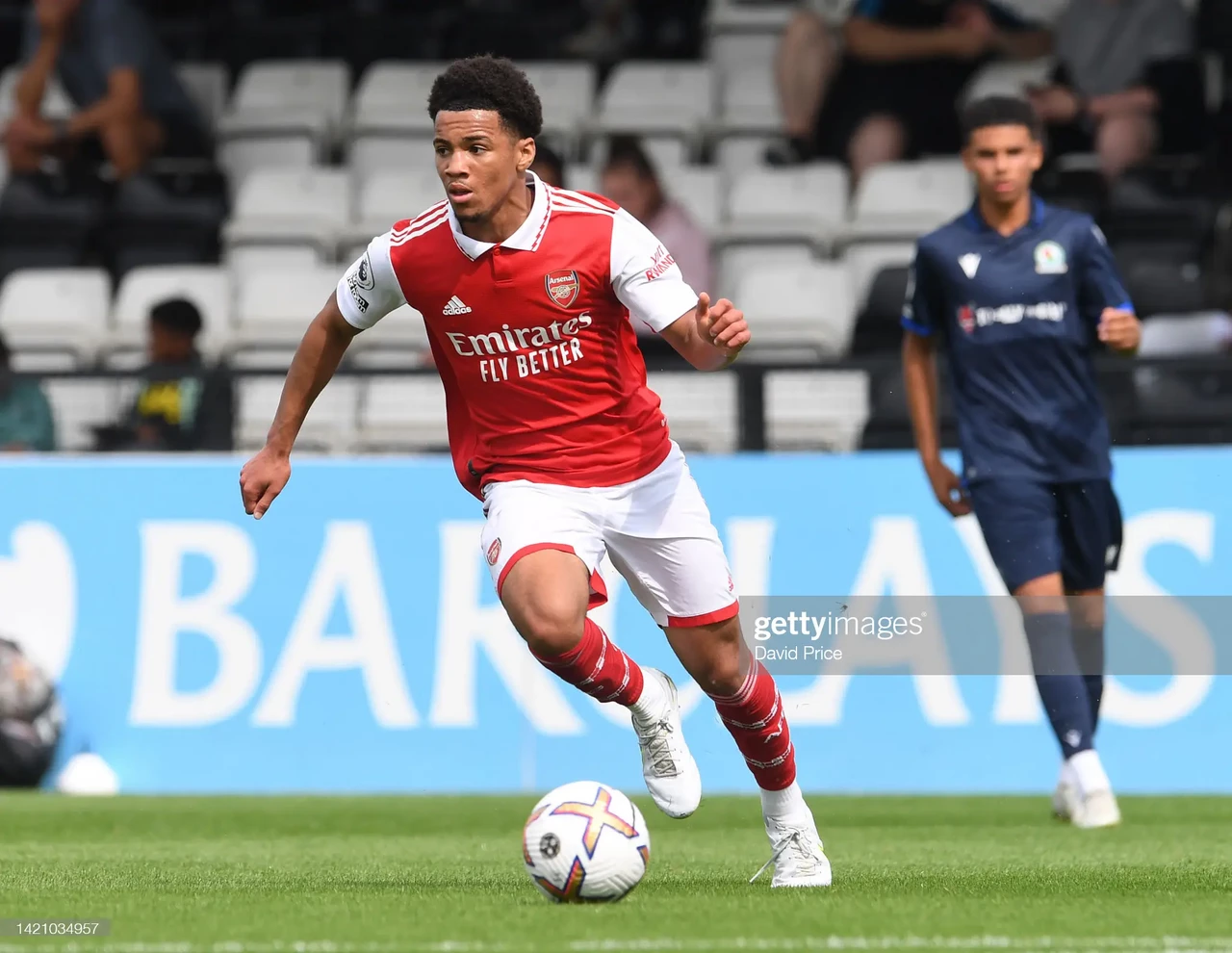 Bukayo Saka, Eddie Nketiah, and Emile Smith-Rowe are just a few names to mention that this former Arsenal coach has taken under his wing during his time at Arsenal's Hale End academy.
He began his interview by explaining how he had been a scout and a coach at the club for over 30 years, seeing hundreds of talented young players walk through the doors at Hale End and only a handful go on to reap the rewards of a successful career at or away from the club.
His tenure in north London stretches back to when players such as Ashley Cole were in the academy.
"Going back to when players like Ashley Cole first came onto the scene, I was involved with coaching him from 13 to 15," he explained.
"I was also involved with the recruitment of Jack Wilshere from Luton with Shaun O'Connor and I was Jack's coach from about 12-16."
Not only has he coached some of the greats of the past but also of the present and the future! He was Eddie Nketiah's first coach after he was released from Chelsea, and he also took care of Bukayo Saka and Emile Smith-Rowe from 13's to 16's.
Nketiah, Saka and Smith-Rowe are some players that current Arsenal head coach Mikel Arteta is very familiar with and has been familiar with before he was even head coach at Arsenal as this former coach revealed.
"Mikel Arteta actually took his first coaching badges at Hale End," he shared.
"He took his first B licence at Hale End, he came down there and we helped him through it, there was a couple of us. All the boys he worked with at the time down at Hale End would have been Eddie Nketiah, Joe Willock, Emile Smith Rowe and Bukayo (Saka) so he was familiar with them."
One of those, in particular, this scout got ridiculed for after he told the club that they must do everything they can to keep them and not sell as they were planning to do.
This player was now Newcastle United midfielder Joe Willock, who was a bright spark in the Academy and first team during his time in red, and one that some Arsenal fans were hoping would have a long-term future at the club.
Both Joe and brother Chris Willock used to be a part of the academy set up before they both moved away from the club in more recent years. Chris Willock left to join Benfica's B side in the 2017/18 season and now plays his football at Queens Park Rangers whilst Joe made a high-profile transfer to Newcastle United in 2021 for a fee of around £27m (Transfermarkt).
"What a lot of people don't know with the Willock's is that they both actually left the club for five months and I made sure that they came back. I was told off about that," he shared.
"They said to me you've done a lot of good work for this club but the worst day's work you ever did was bringing the Willock's back to the club, and then we ended up getting almost £30m for Joe!"
Hale End Academy has always been a critical part of Arsenal as a club, with some incredibly talented young players passing through the gates to go on and play for Arsenal or enjoy success elsewhere in the Premier League.
He pointed out that they have a clear method in place when recruiting players to ensure that they reflect the vision and values that they want from an academy player. This is something they call the three pillars.
"We have a thing at the Arsenal at the moment when we scout players that we call the three Pillars. First, we ask, are they an effective team player? Then if they are an efficient mover, and finally if they've got a Champion mentality."
He then went on to describe how despite many players still having these attributes, getting someone into the academy and keeping them there was an incredibly difficult task, with the majority not being able to find their way to the first team and moving elsewhere.
Despite these unfavourable odds, he couldn't wait to share two young players who he felt had a real shot at making it to the first team and having bright futures, with them both still being just 15 years old.
"At the moment, we've got two under 16's where if I had to pick out a top ten of all the players I've known of in 30 years of being at Arsenal these two would be in my top ten, they're outstanding," he claimed.
"One is a boy called Myles Lewis-Skelly and the other is Ethan Nwaneri, and my biggest worry about them is if we can keep them because I would say all the biggest clubs in the country will be sniffing around trying to get them. These two boys are absolutely outstanding, and I would go as far as to say that if they're not given a chance in the first team in 2-3 years then we're all guessing!"
The former Arsenal coach described both Nwaneri and Lewis-Skelly as left-footed midfielders with the potential to achieve incredible things in the game.
Ethan Nwaneri has already made his mark as high up as the Arsenal U21's this season, with The Secret Scout on Twitter saying he has excelled so far at this level at just 15 years old. Nwaneri scored and claimed a classy assist in a recent U18's victory over Tottenham, slicing open the Spurs defence with a sweet outside of the boot pass to play Omari Benjamin through to score. The U18's, currently managed by Jack Wilshere (a former academy graduate), won 4-1 against their bitter north London Rivals.
Nwaneri also made his Premier League debut on Sunday to become the youngest ever player to play in the Premier League, overtaking the record previously held by Liverpool's Harvey Elliot.
Arsenal's Hale End academy remains a hive for young players who are hungry to make an impact on the Academy scene and hope that one day they can dare to dream and play in front of the thousands of fans in the Premier League.
Myles Lewis-Skelly, Ethan Nwaneri, remember the names!