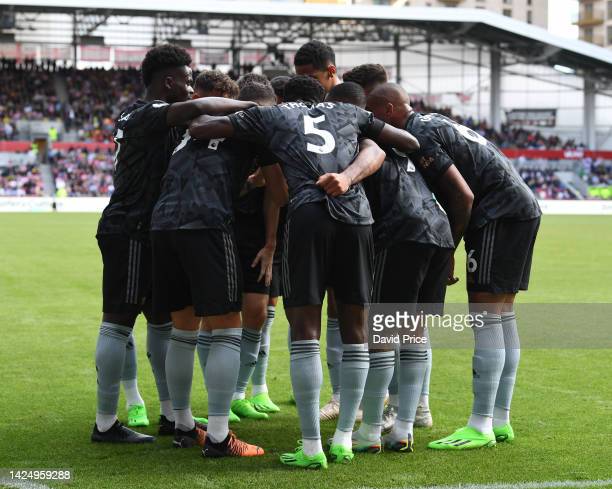 Arsenal made sure to shut off the critics following their lacklustre display at Manchester United, with an inspirational victory against a team they struggled against last year to remain top of the Premier League as the international break beckons.
William Saliba opened the scoring with a routine header off Bukayo Saka's corner, then Granit Xhaka fed Gabriel Jesus for the second with a perfectly placed header, before Fabio Vieira finished off with an ambitious effort, wheeling away to celebrate with the travelling fans.
A new and improved Swiss man in the middle
It may have been pointed out by many fans already, but it is hard to not recognise Granit Xhaka's presence everywhere on the pitch. Jesus mentioned that "he [Xhaka] had been working hard to improve his assist tally", and he did so with a lovely cross for the second goal.
But it's not about his new attacking presence, it's his ambition to get back and fight for the ball when he loses possession. The Swiss international constantly scanned the pitch for quick and accurate options to pick out, and made sure that the Gunners were on top for the majority of the game and, most crucially, to close the game out.
It's a common phrase that someone is as "versatile as a Swiss army knife", and the 29-year-old was an epitome of this saying, in doing so forming a close bond with the fans who were chanting his name at the full time whistle.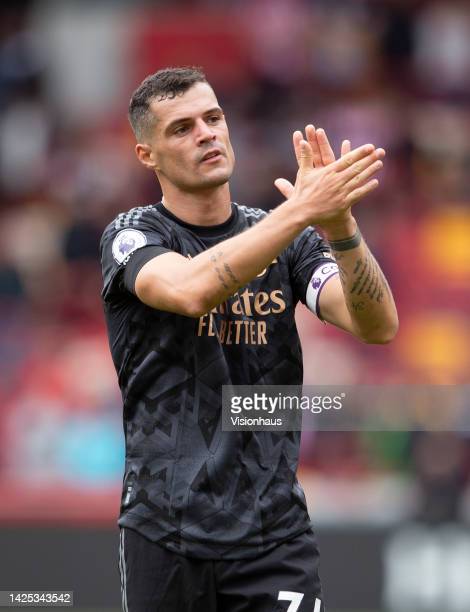 Some competition for the captain
With the club captain Martin Ødegaard out with a calf injury, it was the perfect chance for Fabio Vieira to be welcomed into the Arsenal side, having made one full appearance against FC Zurich and as a substitute against Man United.
And the Portuguese man didn't fail to impress.
The fluidity of his movement and intelligent touches on the ball were a catalyst for Arsenal's lethal attacking force. His goal capped off an amazing display with an effort ricochetting off the post and in to seal the fate for Brentford.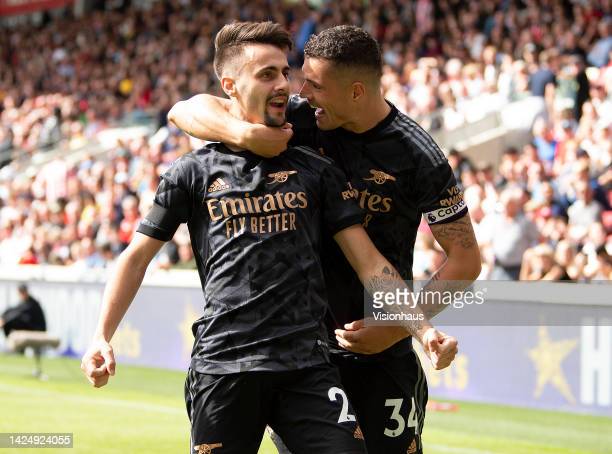 Maybe Frank wasn't as close as he thought he was
Bees' manager Thomas Frank was adamant in his post-match interview that despite the 3-0 'whitewash', his Brentford side played well and would be unlucky to gain that result against any other team.
The Bees lost in total possession, passes and shots by a fair distance, and despite not making any silly mistakes, lost the game because they were merely outplayed by the opposition.
The Dane will have to rethink his strategies in order to be more clinical and pick up some points, otherwise his side will be dropping down the table.
The Bees can't rely on their new England international
There is no doubt that Ivan Toney is Brentford's talisman. He has seven G/A so far this season, equalling Gabriel Jesus's tally so far.
But the Bees can't always turn to Toney in times of trouble. Their attacking options are plentiful, but not clinical. With new starlet Keane Lewis-Potter out, Brentford's Yoanne Wissa, Mikkel Damsgaard and Bryan Mbeumo were all available as options but each lack the end-product.
And it hurts them, in terms of results and it will reflect in their position in the league table at the end of the season. There's clearly a problem in the attacking phase and as Brentford approach a hectic schedule in the prelude to the World Cup, they will need to take all three points in more of their upcoming games.