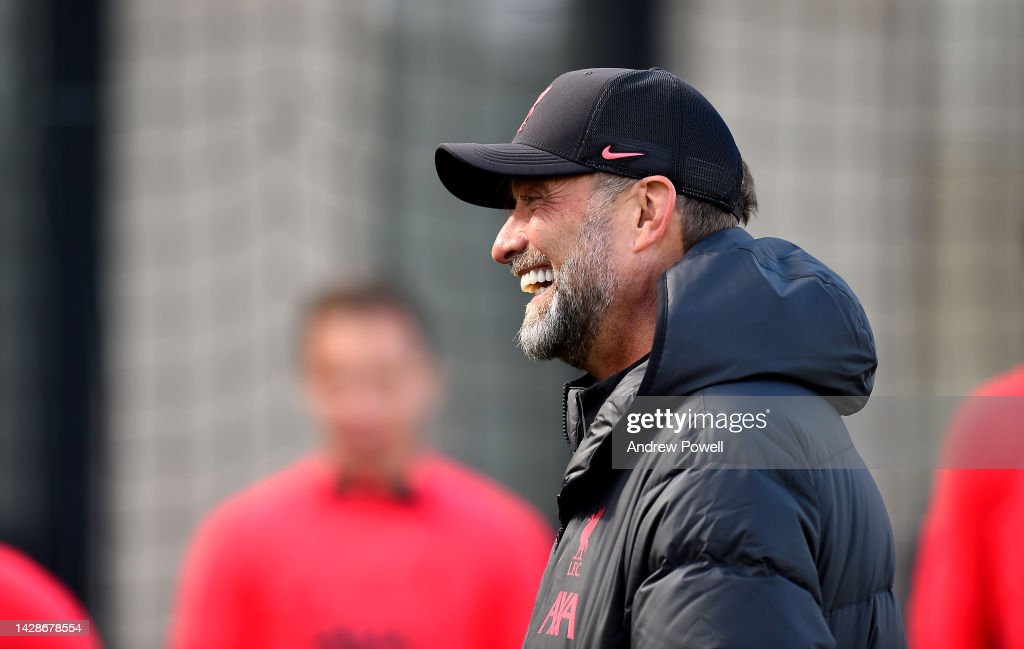 Trent Alexander-Arnold has been the hot topic of the international break, with his hopes of forcing his way into Gareth Southgate's World Cup plans slowly fading away. He was left on the bench in England's Nations League defeat to Italy and was omitted from the squad as the Three Lion's drew 3-3 to Germany.
Southgate stated earlier in the week that Trent needs to work on his "all round game" if he wants to move up the pecking order. A statement which Klopp certainly disagrees with. When asked about Southgate's comments, Klopp responded:
"Do you really want to open this box? I mean it. If you ask me for my honest opinion, it will create headlines."
"A manager picks a player or not, and I would decide obviously differently but I'm not in charge of this team. I see him differently, that's clear, that's obvious. People say he's not a good defender, that's not true. He doesn't defend always good, that's true but we are working on it, he's only 23."
"I would pick Trent. He is exceptional. England are blessed with players in that position. It's Gareth's decision. I see it different."
"Trent came back not in a party mood but he accepts the managers decision because he is extremely bright. The manager decides and more often than not here, it is the case he is picked. It's clear, he's a world-class player."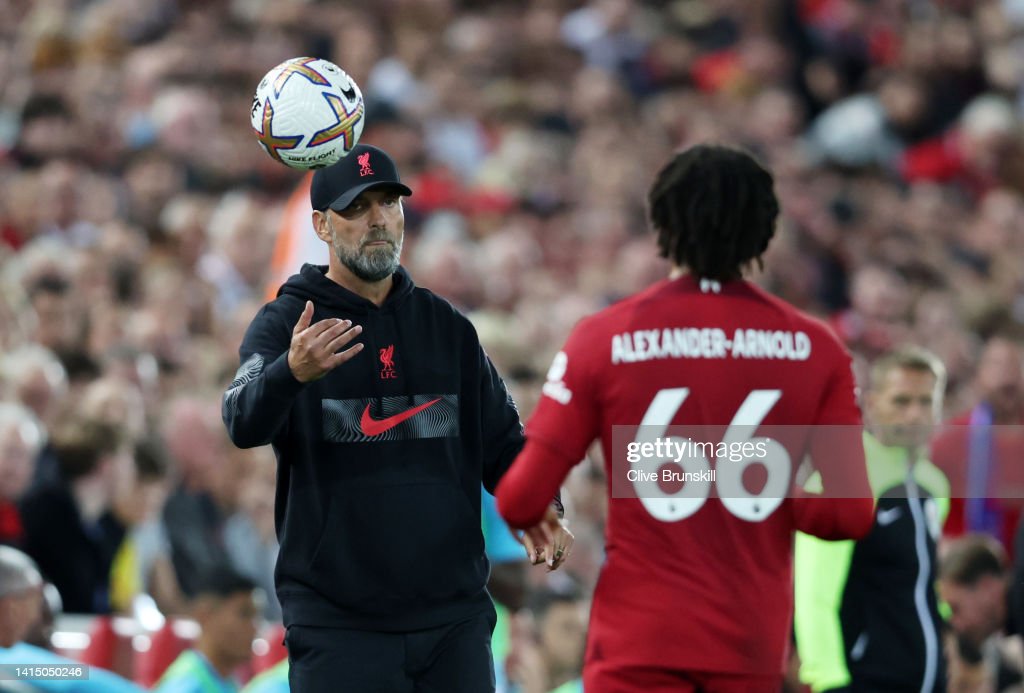 "Some are still out, that's Andy Robertson, that's Curtis Jones, that's Alex Oxlade-Chamberlain, that's Naby Keita. Definitely these four (are out)" said Klopp.
The German confirmed that Robertson is the closest out of the four to returning, claiming that the Scotsman is doing "really good".
"Robertson is doing really good so he's not out too long. He's already been out too long if you want but now it was the international break, so that helped in his case a little bit."
"He's out on the pitch running, which is a good sign. I don't know if it will be next week or the week after, I don't know."
Summer signing Calvin Ramsay, who has not featured since his transfer from Aberdeen and Ibrahima Konate, who has not played since the Champions League final are both closing in on a return.
"Calvin is not yet ready to play but I am over the moon that he can train now, that's really good."
"Ibou looks good in training too, so yes he is completely back. For the weekend, it depends on training today but he is back and that is good."
The postponement of the Wolves and Chelsea fixtures means that the Red's have not played since their late victory against Ajax on the 13th of September. The struggle to re-arrange the fixtures will prove a problem down the line but for now, Klopp's side has enjoyed a welcome rest period ahead of the upcoming frantic schedule.
"I would have loved to play those postponed games. I have no clue where they re-arrange them. I don't like the games in hand but it's the situation. Apart from that, the majority of my players played (in the international break). That's fine."
"We have to show consistency. Thank God the last game against Ajax was a good reaction. We left in a positive mood. Imagine if the last game was Napoli. Wow! That'd be some international break!"
Having the World Cup bang in the middle of the season, disrupting the current campaign is bound to have some impact on the final standings come May. For some teams, it will have more positive impacts with key player's either not being selected for their country or their country not managing to qualify for the prestigious tournament. For other managers, there will be ramifications, with their players returning to club football, fatigued or potentially injured.
With Klopp previously reiterating his desire to slim down the football calendar in the past, it is safe to say that he is not a fan of the extra work load on the players. When asked about the impact that it could have on the season he said:
"I really don't know. The problem is, having a tournament in the middle of the season, is that the boys playing in the World Cup, play a week later in the league. It's a really long season and it's not a good idea."
"For us now, the next six weeks are very important. We didn't have the start we wanted, some things are explainable and some not but the job now is to collect points. It will be vert intense. If the boys stay fit, we have a squad where we can deal with lots of football."
After Graham Potter's departure to Chelsea, Saturday will be the first game under new manager Roberto De Zerbi's reign. Facing Brighton is never an easy task which the Red's learnt last year as the Seagulls held them to a 2-2 draw at Anfield.
"Brighton did extremely well before and now they have a really exciting new manager."
They have a really brave coach. He's really influential, his football idea suits Brighton."
"We don't know what to expect other than a really good team."