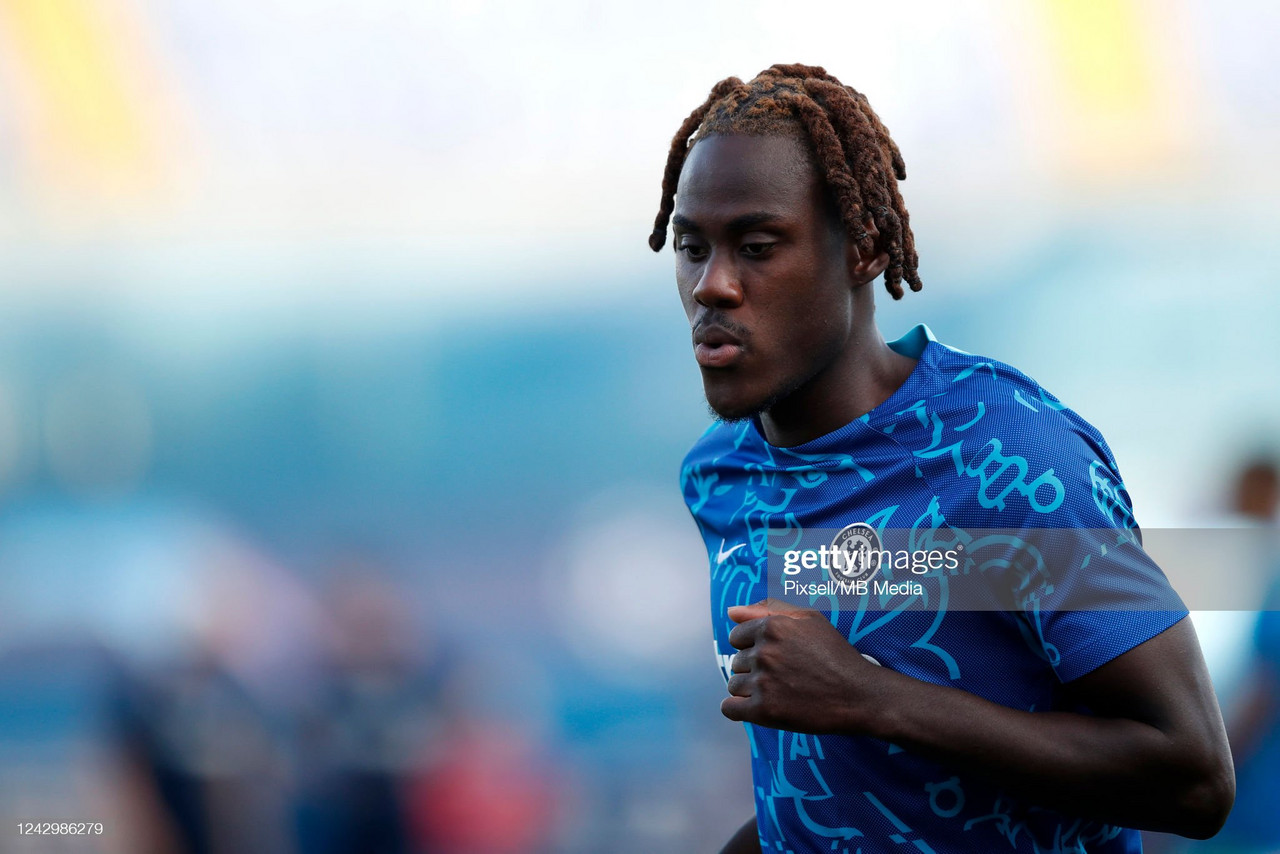 Trevoh Chalobah has told Chelsea that he wants to leave the club in the January transfer window, VAVEL understands, with concerns over a lack of involvement in the first team this season being a factor in his decision.
The 23-year-old has made just one appearance in all competitions during the current campaign, that coming against Leicester City in the Premier League, being an unused substitute in seven of the Blues' eight other games.
At this stage a loan appears the most likely option for his departure, rather than a permanent move away, with the club said to be unwilling to sell the defender.
Suggestions in recent days over Chalobah potentially playing out of position in midfield appear not to be a prospect that the centre back is particularly interested in, especially with the heavy competition in the middle of the park.
Graham Potter has at least seven players that could play in midfield ahead of Chalobah, including new signing Denis Zakaria who is yet to even feature since his arrival from Juventus on Deadline Day.
As such, combined with a lack of assurances on how much of a role he will play in the new head coach's plans, an exit in the next window now looks to be gaining some traction.
One source suggested that lots of Italian clubs would be keen on signing the England U21 international, and with the likes of Fikayo Tomori making similar switches from Stamford Bridge, it is not hard to see why it may be an attractive prospect for a player searching for greater involvement in first team football.
A turbulent time as of late
Having been at the club since the age of eight, Chalobah has already had three loan spells, including one on the continent, spending the 2020/21 campaign at Lorient, in France.
There, he played 2301 minutes in Ligue 1 - he has featured in just 1537 minutes in the English top flight for the Blues since the beginning of the 2021/22 season.
During the previous term he scored on his league debut against Crystal Palace, and was a regular feature for Thomas Tuchel's team up until a game against Liverpool when he made an individual error that led to his side conceding a goal.
He did go on to play further matches, but with a clear shift in the quality of the opponent, as Tuchel evidently rethought his defensive backline.
As mentioned, he has barely been seen since this season began, with not a single minute played under the new head coach Graham Potter, albeit the former Brighton man has only been in charge for two games.
With a whole host of fixtures set to push all teams to their limits in terms of squad depth over the course of the next few weeks as the World Cup approaches, nothing is certain with regards to any move away.
But should the current situation remain as it is, a temporary switch would appear to be in the best interests of both parties, so long as it is a genuinely productive loan.
Chalobah will be only all too aware of the possibility that he gets trapped in something of a 'loan cycle' with Chelsea, having seen his brother Nathaniel Chalobah, move to six different clubs over the space of just four seasons.
The last of those, a season-long loan at Napoli, saw the then-20-year-old make just five Serie A appearances, which will serve as something of an omen to his younger sibling.
That said though, Trevoh Chalobah is of course his own self, and will make the decision best for his career - that decision, as of now, appears to be one which involves some time away from west London.