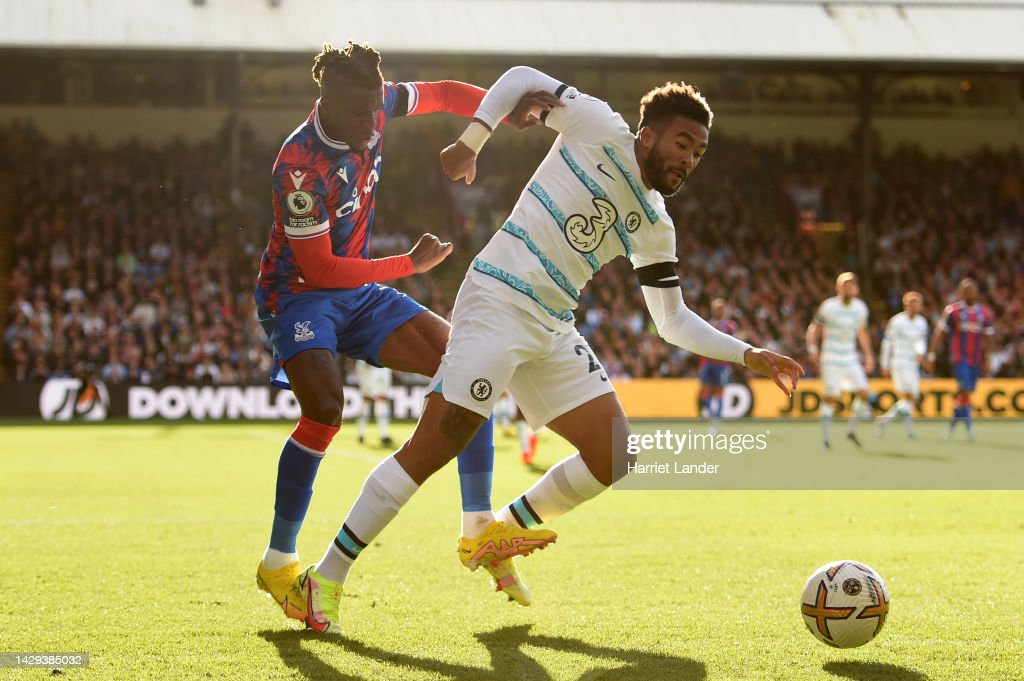 As soon as Connor Gallagher's number was held up in the 76th minute at Selhurst Park this afternoon, the script was already written.
He returned to the Crystal Palace fans and haunted them with a stunning late winner, securing the three points for Chelsea - a spectacular way to score his first goal for the club.
An early goal courtesy of Odsonne Edouard defined a strong start by Palace, but Pierre-Emerick Aubameyang's instinctive goal on the turn made it all level at half time.
It was by no means a convincing victory for the Blues. In a game rich with controversy and drama, Chelsea were lucky to escape with three points after another uninspired performance.
Here are the main takeaways from this afternoons game.
As things currently stand Palace are sitting just above the relegation zone in 17th place. It seems harsh for Viera's team being this far down. They have consistently had decent performances rewarded with poor results.
Today was no different.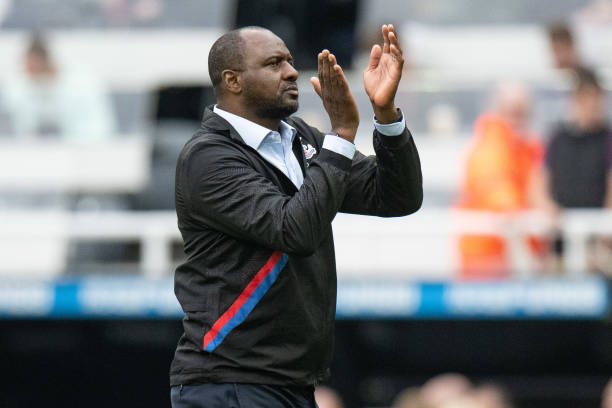 There are many areas that Viera will be happy with in todays game. His team showed fight and passion and courage. His team was strong into every challenge and stubborn with every duel. But you can only praise a team so much before they have to be getting results.
With only one win in seven games these results must come, and they must come quick.
It was Palace's game for the taking today. Chelsea were not up for it like Palace were. Perhaps it was simply Chelsea's expensive quality which prevailed. Even so, Palace must start taking their chances.
Palace's dynamic duo are electric
Drifting on either side of the midfield three today, Eberechi Eze and Michael Olise were breathtaking.
The two players are so similar in their technique and ability, they look like they have been playing together for far longer than their short time in each others company.
They are electrifying on the ball. If they were to play on snow they would leave no footprints in their path as they glide across the surface with long, galloping strides.
Olise in 60 touches made three key passes, four successful dribbles and was awarded three free kicks.
Eze's statistics are equally exciting, with a 94% passing accuracy, four shots on goal and only losing possession four times throughout the whole game - less than anyone on the pitch.
The natural ability is undoubted. Now the two young English talents need to add more consistency and goals to their games. If they can do that, the potential is scary for these two outstanding footballers.
Silva is getting better by the day
When Thiago Silva made his move to Chelsea in August 2020, Blues fans knew they were getting a veteran of the game, dignified by his colleagues and complimented with every award and trophy achievable. But at 35 years old, they were also very much expecting an ageing and degrading once great player.
But how wrong they were.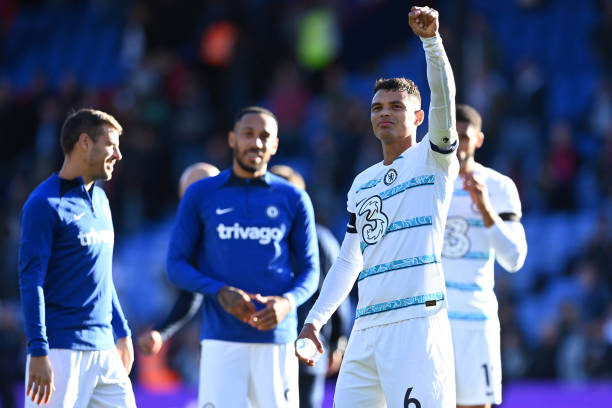 Now at 37 years of age, Thiago Silva is playing the best football of his career.
His game against Palace proved so. He had the most touches. The most passes. The most long passes, the most ball recoveries, the most clearances and the most key passes then anyone else on the pitch today.
Out of the 118 passes he attempted - whether a simple five yard tap or a cross field ping - he only failed to complete three of them.
Despite avoiding a controversial red card decision after snatching the ball with his hands during a goal scoring opportunity for Palace, he still was the most composed player on the pitch and his performance was topped by his assisted header for Pierre-Emerick Aubameyang's goal.
On a free transfer what a signing he was, and what a player he is. A true professional and a true great.
Football is such a fickle sport.
Before Gallagher's late screamer to snatch the win, Chelsea fans were calling for the new bosses head. But now they are walking away with the three points it will be deemed a successful start for Potter.
Regardless of the result, he has not nearly had enough time to properly ingrain his philosophy and ideals into his new team. Erik Ten hag had a whole preseason under his belt and still it took time for him to get his team playing his style of football. Potter deserves the same patience.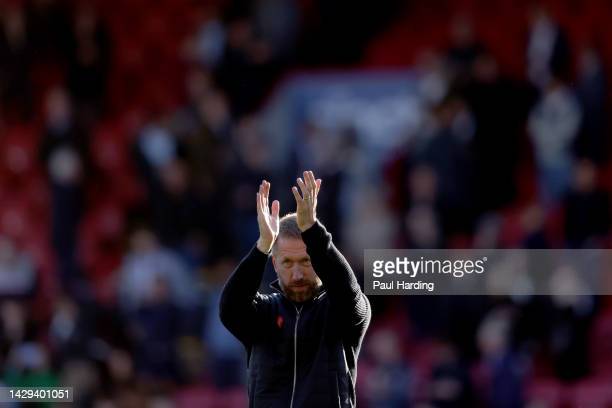 It is also worth noting that whilst almost all of Viera's 28 man squad were training with Palace, Potter had a few shrubs of his first team around during this international break. Context matters in football, and Potter needs a lot more time to shake off some of ongoing issues with his squad.
He needs his team shooting more. They are averaging 11.7 shots per match this season, the clubs lowest average on record since 1997-98 season. This game was no different. Chelsea's arsenal need to start firing.
The transition to a back four against Palace also did not seem like an easy adaption. Playing for so long in Tuchel's rigid back five system means the switch to a more flexible, free-flowing style will most likely come with challenges.
But Potter will be ready for these challenges. He will be hungry for them.
Today's game showed that imprinting his brand of football will take time. Let us hope he will be awarded such patience.