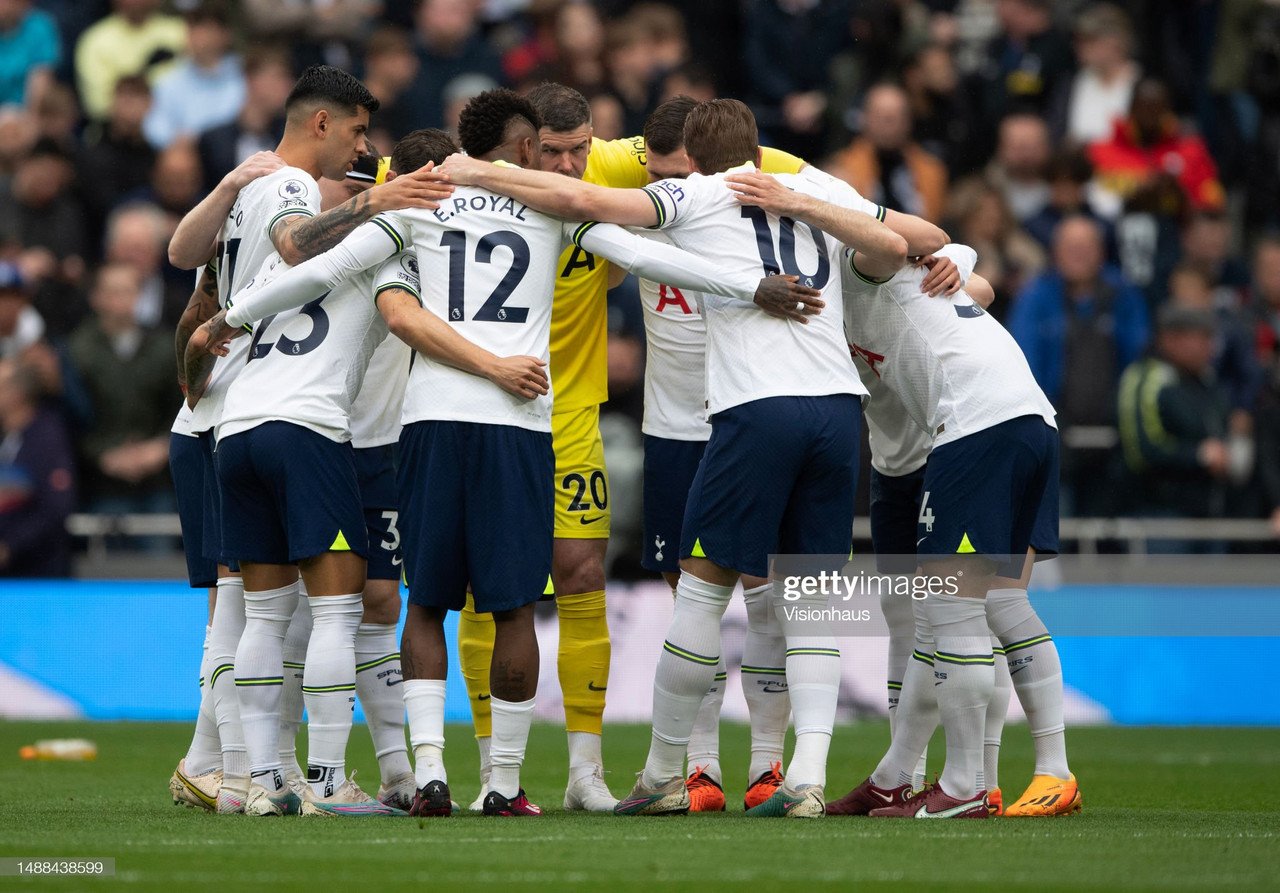 Tottenham Hotspur are set to face Brentford away from home on the opening Premier League weekend to kick off next season. The London derby will take place at 14:00 BST on Sunday the 13th of August.
Spurs face a tough start to their league campaign, with the Lilywhites then facing Manchester United (H), Bournemouth (A), Burnley (A), Sheffield United (H), Arsenal (A), and Liverpool (H) in their opening seven games.
With Ange Postecoglou expected to make major changes to Spurs' tactics, it presents a far-from-ideal situation for him. A tough start places immediate pressure on the Australian to deliver, otherwise fan discontent could begin.
The December period continues to be busy for Spurs with seven games within the month. This includes fixtures away to Manchester City on the 2nd and Newcastle at home on the 9th. The festive period sees Spurs face Everton at home on the 23rd, Brighton away on Boxing Day, before finishing it with Bournemouth at home on the 30th.
January presents a period of rest for Spurs, with a two-week break at the start of the month allowing the squad to recuperate. Despite this, they still face tough fixtures against Man United (A) and Brentford (H) at the start of 2024, alongside any potential cup matches in the FA Cup and Carabao Cup.
The run-in presents Spurs with another challenging set of fixtures. They begin April with a London derby away to West Ham before hosting Nottingham Forest four days later. However, Spurs then face Newcastle (A), Man City (H), Arsenal (H), and Liverpool (A) in the space of four weeks.
Spurs finish the season with a final home game to Burnley on the 11th of May, before travelling to Sheffield United on the final day of the season.
Notable fixtures
The two most important fixtures for Spurs in the season are against Arsenal. The North London Derby first takes place at the Emirates Stadium on the 23rd of September, whilst the returning fixture at the Tottenham Hotspur Stadium takes place on the 27th of April.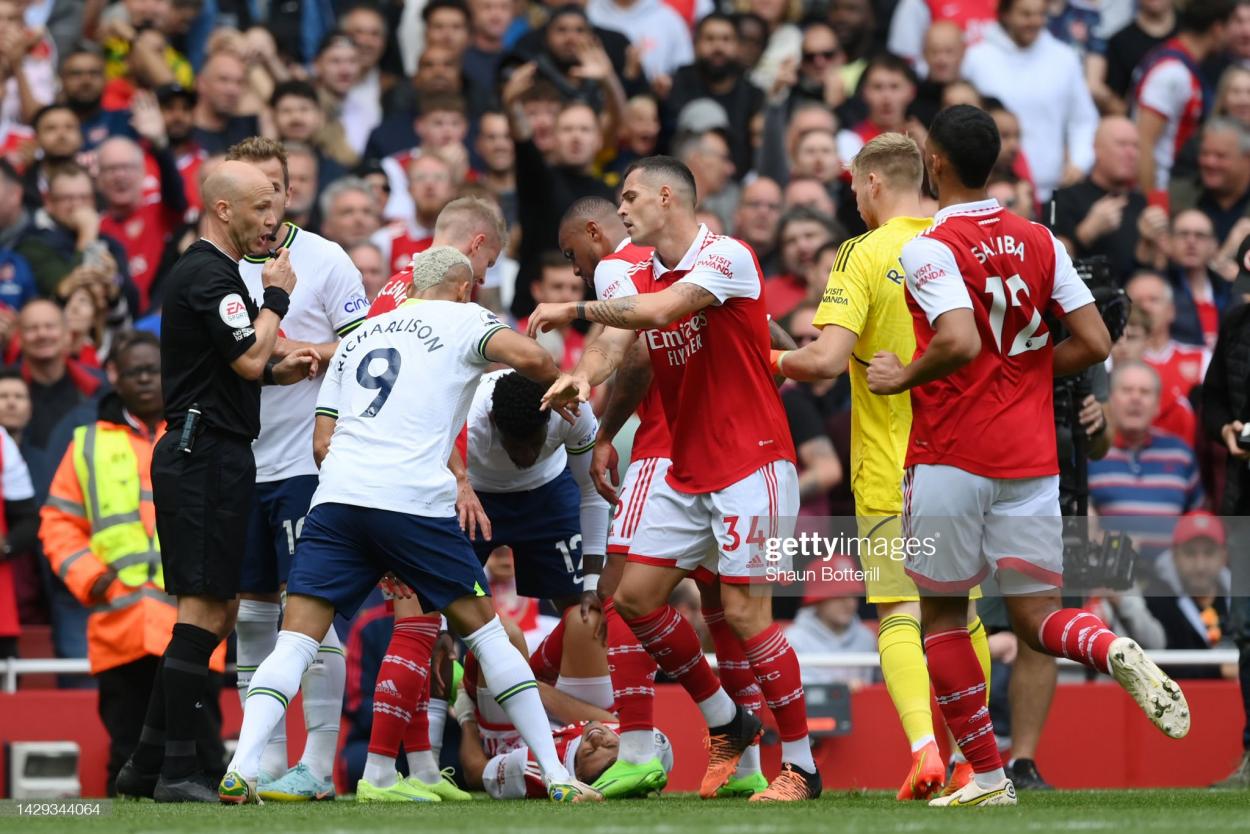 Spurs' bitter rivalry with Chelsea has added meaning this season, with former Lilywhites manager Mauricio Pochettino officially joining the Blues on the 1st of July. They first meet on the 4th of November in N17, before the battle of Stamford of Bridge occurs on the 24th of February.
The London derbies continue with Spurs' clash against West Ham, which always produces a fiery contest in the capital. The Hammers have European football next season to distract them from their domestic campaign, unlike Spurs, but will still have a keen eye on this fixture. They first meet on the 5th of December in North London, before the returning fixture at the London Stadium takes place on the 2nd of April.
Against the remaining 'Big Six' teams, Spurs face Man United on the 19th of August (H) and 13th of January (A). Clashes against Liverpool take place on the 30th of September in N17, with the return fixture at Anfield taking place on the 4th of May. Finally, Spurs will face champions Man City on the 2nd of December (A) and the 20th of April (H).
August: Brentford (A, 13th), Man United (H, 19th), Bournemouth (A, 26th).
September: Burnley (A, 2nd), Sheffield United (H, 16th), Arsenal (A, 23rd), Liverpool (H, 30th).
October: Luton (A, 7th), Fulham (H, 21st), Crystal Palace (A, 28th).
November: Chelsea (H, 4th), Wolves (A, 11th), Aston Villa (H, 25th).
December: Man City (A, 2nd), West Ham (H, 5th), Newcastle (H, 9th), Nottingham Forest (A, 16th), Everton (H, 23rd), Brighton (A, 26th), Bournemouth (H, 30th).
January: Man United (A, 13th), Brentford (H, 30th).
February: Everton (A, 3rd), Brighton (H, 10th), Wolves (H, 17th), Chelsea (A, 24th).
March: Crystal Palace (H, 2nd), Aston Villa (A, 9th), Fulham (A, 16th), Luton (H, 30th).
April: West Ham (A, 2nd), Nottingham Forest (H, 6th), Newcastle (A, 13th), Man City (H, 20th), Arsenal (H, 27th).
May: Liverpool (A, 4th), Burnley (H, 11th), Sheffield United (A, 19th).
*All Premier League Fixtures are subject to change.