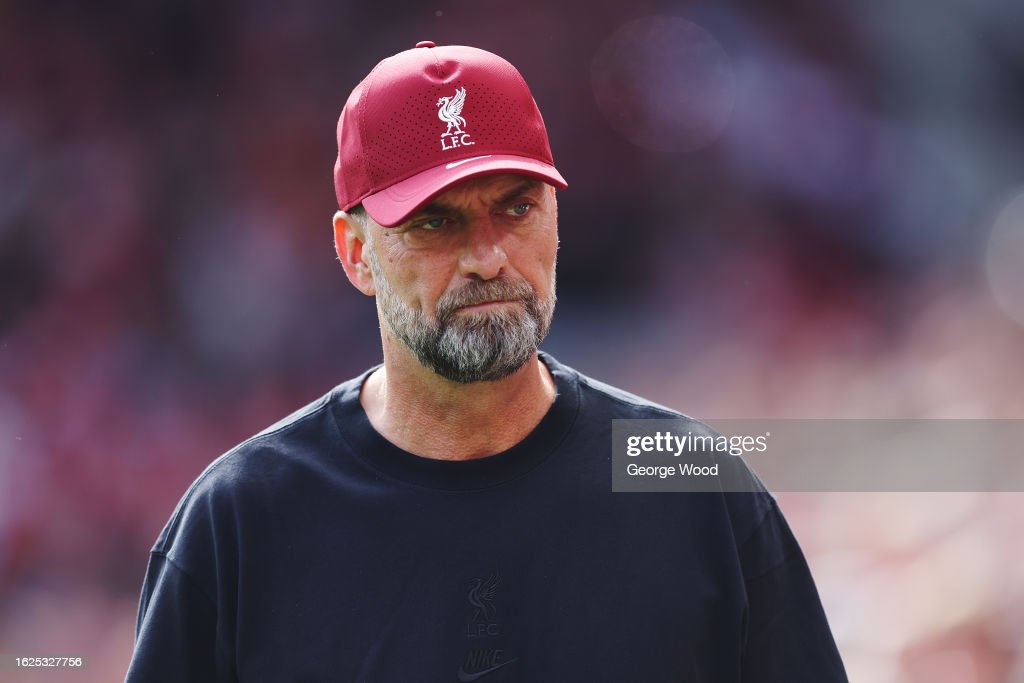 Ten-man Liverpool secured all three points as Anfield opened its doors for the first time this campaign.
A nervy start saw Bournemouth create an abundance of chances, sticking the ball in the net within the first minute before it was ultimately flagged offside.
The visitors got their goal just a couple of minutes later as Trent Alexander-Arnold's heavy touch gave away possession of the ball.
Andy Robertson did well to swipe the ball away from Dominic Solanke however Antoine Semenyo was there to send the ball past Alisson Becker with a fine finish at the Kop end.
Jurgen Klopp's side found their equaliser after some Luis Diaz magic. The Colombian received the ball inside the box and flicked it up into the air before unleashing a fine shot past Norberto Neto.
The Reds extended their lead before the break after Mohamed Salah tucked in the rebound after seeing his penalty saved by the Bournemouth keeper.
The game also had its share of controversy as Alexis Mac Allister saw a harsh red dished his way on his Anfield debut for the Reds.
Any concerns of a comeback were diminished by Diogo Jota as the Portuguese poacher secured the three points for the home side.
Alexis Mac Allister was sent off in the 58th minute after a challenge on Ryan Christie. The German coach shared his thoughts on the incident.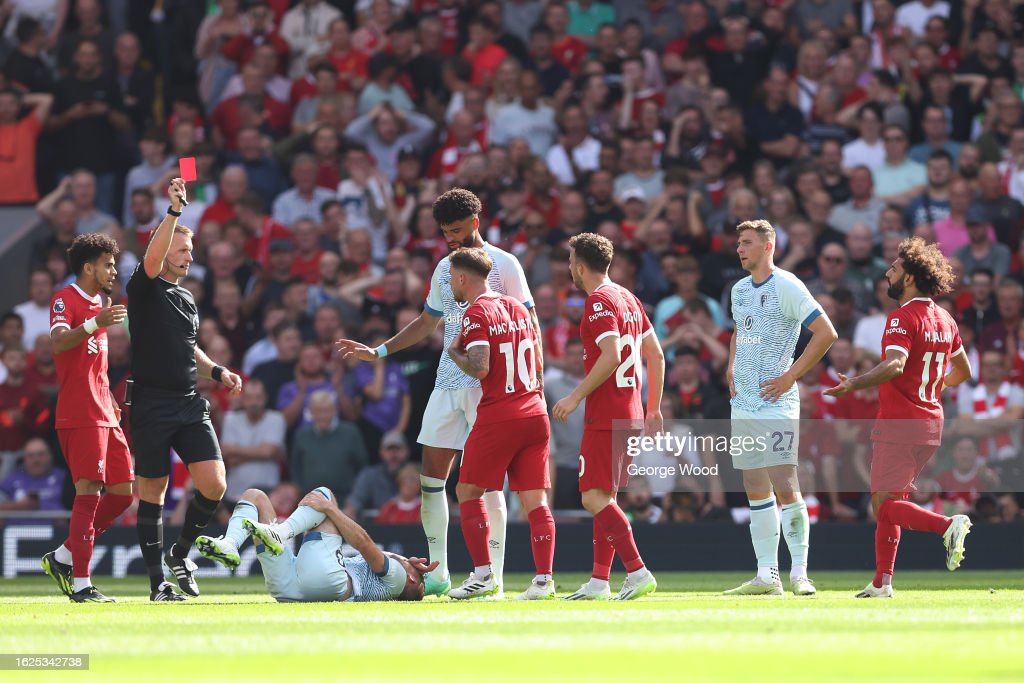 "Yes I saw it back, obviously so I think the amount of times I get asked about it shows already it's worth discussing it again which we will probably do.
"I saw it back and in the game I couldn't see, I asked Macca and he said 'I touched him' but not really, but then that was all he told me.
"After the game I saw it back and I now think if you have a list of points of things we need to give a red card, besides contact, nothing else is actually, no boxes are ticked in that moment so its a decision I think we all agree is a yellow card. VAR do not overturn it because contact means there is no clear and obvious mistake.
"I think with the punishment we had, playing 40 minutes of the game with 10 men is already a punishment enough so let's see I don't know. We have to talk to the authorities."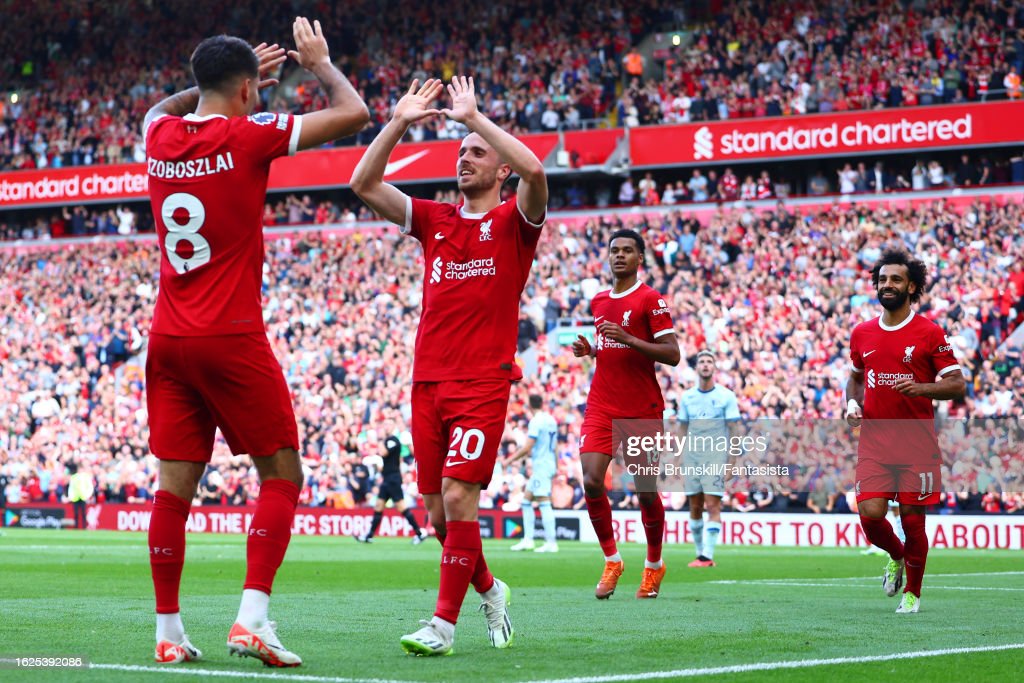 The response to the red card
Klopp was full of praise for his side who put on a brilliant display despite going down to ten men.
"Top (on the performance). Really good that was really good. We scored a third goal, in that situation we still had our moments we had counter attacks.
"I thought we never ever trained or play in that formation; The boys did extremely well and they all fought really hard.
"I think the situation that Bournemouth had with the high balls into the box and header, square, bam that's really difficult to defend, especially with being a man down.
"But I thought there we did really well but of course we had the first half as well and the start of the game was obviously not how we wanted it and so conceding your first goal after a minute is not good but then it is offside and you think ok it is now a wake-up call that maybe we needed today.
"We then concede another goal I think then two minutes later we have a yellow card for our goalie so that's nothing you need, but we are human beings it happens and we will figure out why and try and figure out why and you saw in the game then we were awake.
"We were not immediately fluent enough but step by step we found a way into the game and played pretty well to be honest and scored then two goals which were really good.
"Had more chances, could have score there, didn't, one of the pickups and then after fifty-eight minutes we were down to ten men and it was a fight but that is fine."
Luis Diaz left the field today with a standing ovation from the Liverpool supporters. The Colombian was a nightmare on the left flank, causing all sorts of problems for the Bournemouth back line.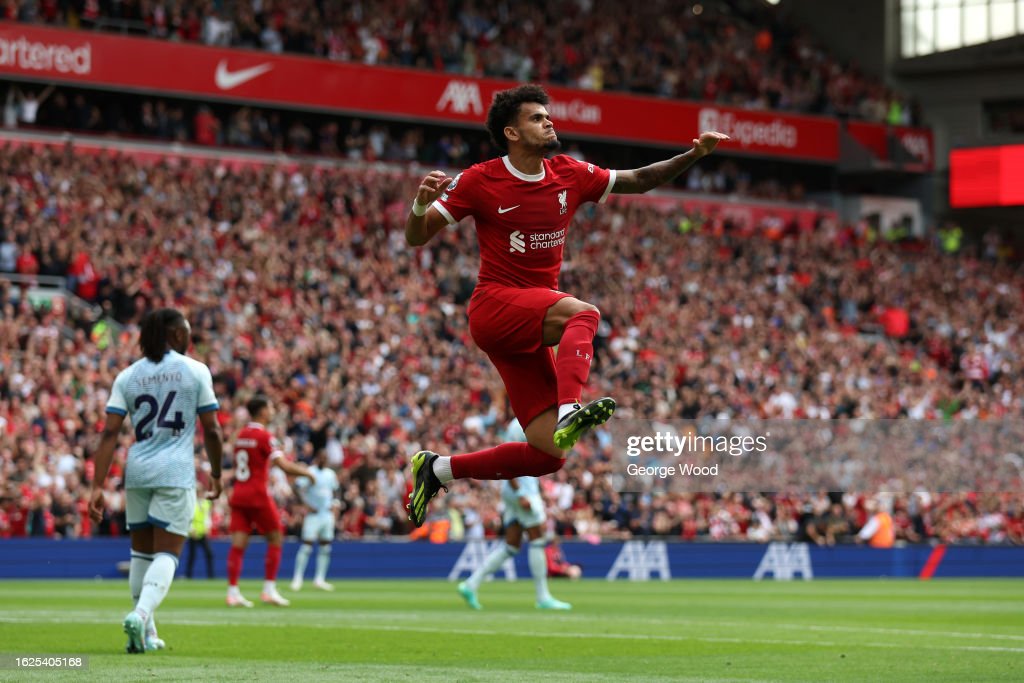 "When Lucho is fit I don't think anyone has any doubt about his quality. It was an exceptional goal he scored, absolutely exceptional goal, top class he is in very good shape but the second half was really tough for him as well.
"Being part of this new midfield, that was really hard for him we could see that, but besides that as long as he was fresh and everything he was obviously a super, super, massive threat for everybody so he is in a good moment there is no doubt about it."
Trent Alexander Arnold was replaced by Joe Gomez in the 76th minute and Klopp confirms that there are some concerns over the knock the defender suffered in today's game.
"I hope so (Trent being fit). He told me now he got a kick and it is pretty painful but as far as he feels it was just a kick and that was why we changed then but I hope he will be fine."
It was a debut for new surprise midfield signing, Wataru Endo, who had his first minutes playing in the iconic Red shirt since joining from Bundesliga side Stuttgart. The Japanese star was brought on to help Klopp's side hold on after losing Alexis Mac Allister.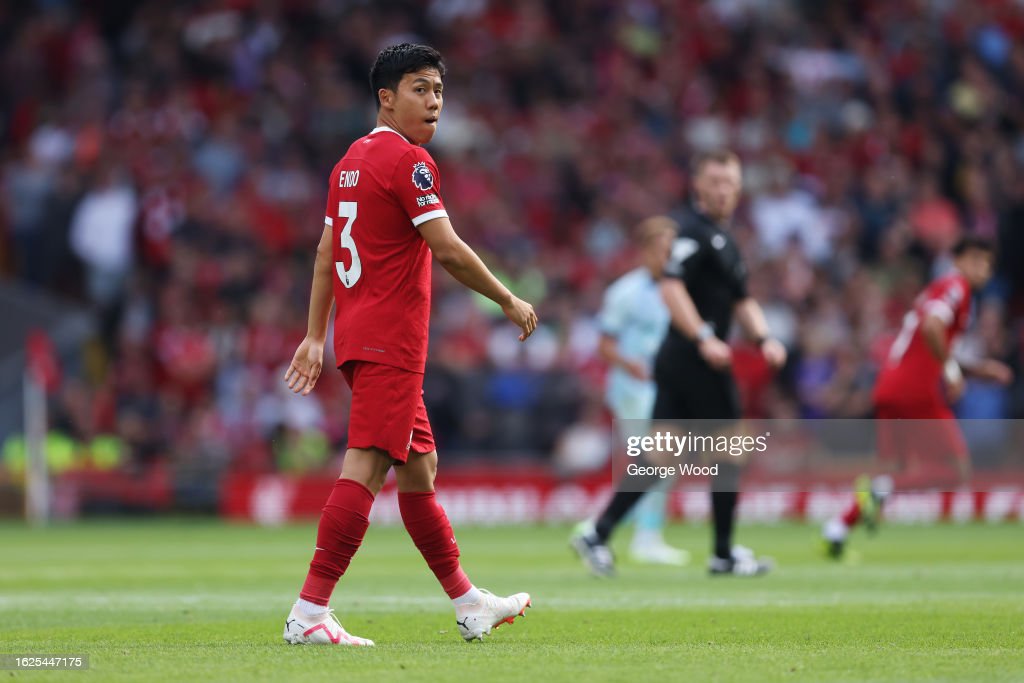 "Yes, horrible (down to 10 men). First game, coming in, and Harvey come on in this game as well and was running left and right and the heart rate was about 240 and it was probably pretty much the same for Endo.
With the two days he had he did absolutely alright but he came there and had no clue what to do. I spoke this morning with him about how with eleven players how his position would look. A 4-4-1 was not involved in our conversation and that's it now, I don't think he slept a lot in the last two nights and he came on and threw everything on the pitch he had , that's it."
The Reds start to the season
Today's win over Bournemouth now means that the Reds have four points from their first two opening games of this campaign.
"I think that's the minimum we should expect from these two games.
"When you have a look at it that's not how I count games and look where we should win and where we could maybe lose but when you start at Chelsea I don't think any team in the world goes there and books the points in and says ok we have them already.
"We got a point there and then against Bournemouth the first home game you want to win so it's an ok start.
"If we wouldn't have won then people would have talked differently about it but this, that is all fine but we gave obviously big games coming up , the next one already waiting and that will be a tough one as well so yeah its alright, it's alright but now we have to keep going obviously.
Dominik Szoboszlai enjoyed a lively home debut for the Reds and was arguably a standout player in the side today.
"Home debut he was not too bad as well to be honest with you , we had to hold him back a little so he was really the only one who felt like he has power for more, and because we played there he was part of the double six so was running everywhere."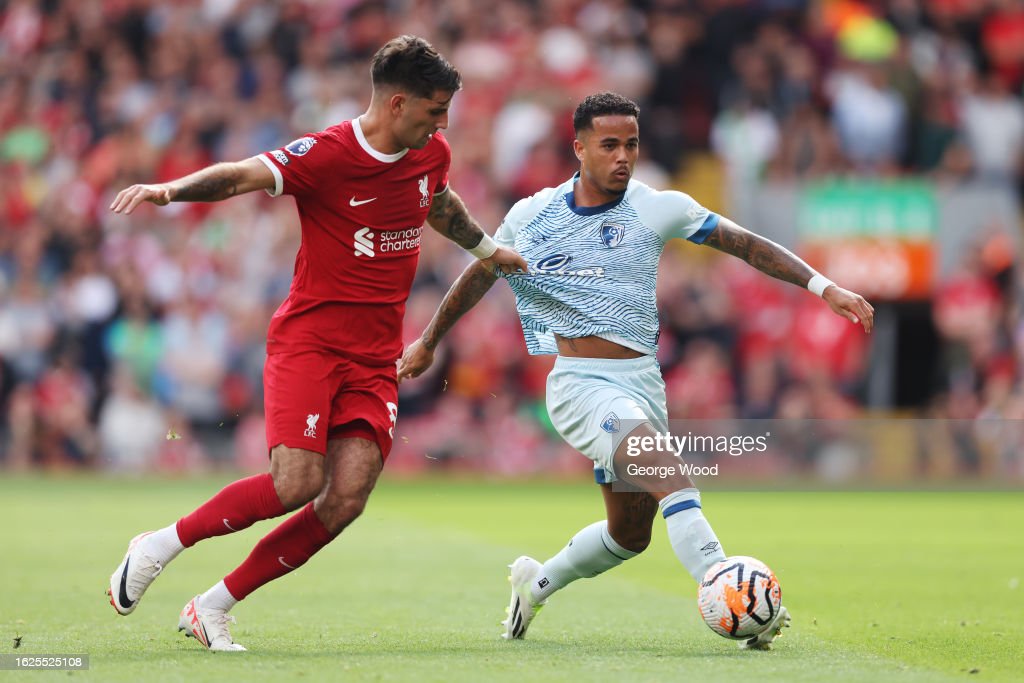 "I had to hold him back a little bit, but the general performance level he shows since he's been here is really really good to be honest with you and his involvement in the third goal is obviously super important so these kinds of finishing, his shooting skills we didn't see yet properly but we will probably see that more often in the future."
He had a really good finish and the keeper can clear it and then Diogo can score so yeah it was a good one. Macca's home debut was just as impressive it was just wasn't as long. But that looked really good as well."