Bristol City Women defender Frankie Brown has been ruled out for up to six weeks with possible lateral ankle ligament damage.
The Scotland international left the pitch during Bristol's FA Women's Cup tie with Yeovil Town, though resulting scans fortunately ruled out any possible bone fractures.
However, she will miss the start of the new season, with the Vixens to open their WSL 2 campaign at the end of the month.
Club expectations
The club and medical staff seem pleased with Brown's current status and rehabilitation, and expect her to return to the pitch within four to six weeks.
Speaking to the club's official website, manager Willie Kirk said that he believes the player's attitude will play a big part in her return to action, describing Brown as a "resilient" and "determined" person.
He knows that "she will work through her rehab with 100% focus and determination," meaning it "won't be long" until she is back in action.
Kirk looks forward
Kirk went on further, discussing the impact injuries can have on season expectations. Ideally, he said, a team "would love to go through a season with no injuries," however, that is "virtually impossible" because of "the demands" that football brings.
Despite this setback, the manager also seems confident with the squad of players he had put together for the new season. He described the team as a "strong and competitive" one, which means everyone will get "a chance to contribute on the pitch."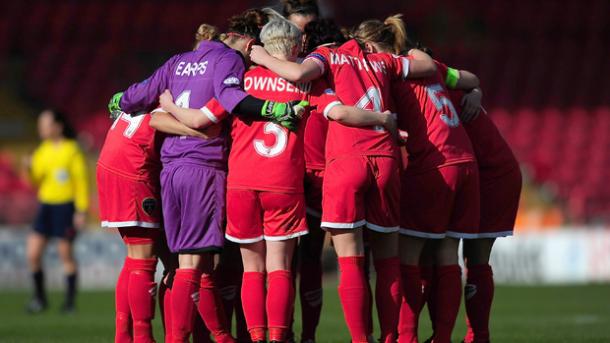 Potential league matches ruled out of
The injury means that the Scottish defender looks set to miss the league fixtures against Yeovil and Sheffield FC. Although Brown has not featured many times for Bristol, she was looking to change that this season so this will be a big blow for her ambitions.
Brown's injury also rules her out of Scotland's friendly next week against Spain, where she has steadily become an important part of the squad.
If all goes well, in terms of recovery, the defender should be back for selection when the Vixens face London Bees.