Doncaster Rovers Belles have brought in Australian international, Alexandra Gummer, to bolster their squad for the upcoming FA WSL season. The club appeared to want to bolster their left-side and Gummer seems to fit their needs.
The Australian left-back initially came in to train during pre-season with the club before going on trial to make the team. Gummer spent most of her professional career so far in Australia with Adelaide United and Melbourne Victory.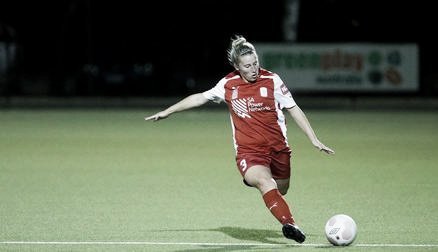 Gummer welcomes the challenge
The 23-year-old seemed eager to test herself on a new level, stating on the club's website that when her chance comes, she wants to prove "that she can play at this level". Speaking to the official club website, Gummer stated that the club had been "welcoming" and that she was excited to continue playing with this group of players and looked forward to the new FA WSL season. She also stated that she was enjoying playing for the club and the players currently on the team were of a high quality.
Harris happy to have Gummer
The Belles' manager, Glen Harris, spoke highly of Gummer on the club's website and was happy to have her stay with the club. He felt that they were "looking for options down the left side and she deserves the opportunity" while also noting that she had a great reltionship with the rest of the players, something that had been reflected during her training in pre-season with the Belles.
He also praised the Australian's attitude and commitment during her pre-season work-out with the Belles and now looks forward to watching her develop as the season progresses.
The club begin their season with a match at home against reigning champions Chelsea FC. Gummer will be hoping to make her debut in this match as she tries to push her way into the first team squad.